Operations Manager, Global Malaria
United States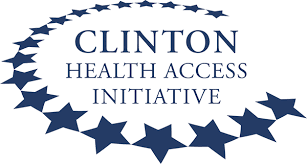 Organization: CHAI - Clinton Health Access Initiative
Location: United States
Grade: Senior level - Managerial Level - Open for both International and National Professionals
Occupational Groups:

Operations and Administrations
Malaria, Tuberculosis and other infectious diseases
Managerial positions

Closing Date:

Closed
Operations Manager, Global Malaria
Program (Division)

Infectious Disease - Global Malaria

Additional Location Description

Pending leadership approval, this role may be based in a CHAI program country.
Overview
The Clinton Health Access Initiative, Inc. (CHAI) is a global health organization committed to our mission of saving lives and reducing the burden of disease in low-and middle-income countries. We work at the invitation of governments to support them and the private sector to create and sustain high-quality health systems.

CHAI was founded in 2002 in response to the HIV/AIDS epidemic with the goal of dramatically reducing the price of life-saving drugs and increasing access to these medicines in the countries with the highest burden of the disease. Over the following two decades, CHAI has expanded its focus. Today, along with HIV, we work in conjunction with our partners to prevent and treat infectious diseases such as COVID-19, malaria, tuberculosis, and hepatitis. Our work has also expanded into cancer, diabetes, hypertension, and other non-communicable diseases, and we work to accelerate the rollout of lifesaving vaccines, reduce maternal and child mortality, combat chronic malnutrition, and increase access to assistive technology. We are investing in horizontal approaches to strengthen health systems through programs in human resources for health, digital health, and health financing. With each new and innovative program, our strategy is grounded in maximizing sustainable impact at scale, ensuring that governments lead the solutions, that programs are designed to scale nationally, and learnings are shared globally.

At CHAI, our people are our greatest asset, and none of this work would be possible without their talent, time, dedication and passion for our mission and values. We are a highly diverse team of enthusiastic individuals across 40 countries with a broad range of skillsets and life experiences. CHAI is deeply grounded in the countries we work in, with majority of our staff based in program countries. Learn more about our exciting work: http://www.clintonhealthaccess.org
CHAI is an Equal Opportunity Employer, and is committed to providing an environment of fairness, and mutual respect where all applicants have access to equal employment opportunities. CHAI values diversity and inclusion, and recognizes that our mission is best advanced by the leadership and contributions of people with diverse experience, backgrounds, and culture.
Overview of team
CHAI's global malaria and neglected tropical disease (NTD) program provides direct technical and operational support to countries around the globe to strengthen their programs and reduce the burden of preventable, treatable diseases. We support governments to scale up effective interventions for prevention, diagnosis, treatment, and surveillance, with the goals of sustainably reducing the number of illnesses and deaths worldwide in the short term and accelerating progress towards elimination of malaria and NTDs in the long term.
Overview of role
CHAI is seeking a highly motivated individual to work as the Operations Manager to provide program management, operational, and finance support to CHAI's global malaria and NTDs program (GMAL). This position will help ensure that robust systems and processes are in place throughout GMAL to facilitate the team's programmatic efforts. The Operations Manager will lead the coordination of donor reporting, manage the annual goal-setting process, provide effective oversight of GMAL procedures and policies, and oversee the work of the Senior Program Coordinator, who provides administrative and logistical support to the team. In addition, the Operations Manager will work closely with the Associate Finance Director to support financial management and budgeting. This position will report to GMAL's Director of Operations.
A successful candidate will be highly motivated and hard working with exceptional organizational, problem-solving, and communication skills. CHAI places great value on relevant personal qualities including resourcefulness, tenacity, independence, patience, humility, and strong work ethic.
Responsibilities
Establish processes and timelines for the development of donor reports and other key donor deliverables; work closely with GMAL directors and managers to ensure work remains on track and enables on-time submission of high-quality deliverables
Lead coordination of annual goal-setting process across five regions (comprising ~20 countries) and ensure outputs are complete and robust; work closely with GMAL directors and regional managers to track progress against goals on a quarterly basis
Oversee day-to-day tasks and professional development of the Senior Program Coordinator, who is responsible for (among other things) leading meeting planning and coordination, supporting recruitment and onboarding, updating team policy documents, maintaining knowledge management platforms, and managing software licenses
Support development of subrecipient contracts, processing of invoices, tracking of payments, and monitoring of contract spend against budget
Manage development of financial reports and donor invoices for select grants; work closely with GMAL directors, country teams, and partner organizations to develop variance explanations and adjust spending plans as needed
Monitor monthly variances of actual spend against budget; work with CHAI finance staff to submit adjustments as needed
Lead annual budgeting (and reforecasting) process for GMAL, ensuring that projections reflect spend required to achieve programmatic goals within the financial resources available
Provide thought partnership to Operations Director on ways to improve operational efficiency of the team
Qualifications
Advanced degree preferred, such as Master of Business Administration (MBA) or Master of Public Administration (MPA); bachelor's degree and relevant work experience may be considered in lieu of an advanced degree
Minimum of six years of relevant work experience
Exceptional written and verbal communication skills, with an ability to produce high-quality deliverables and develop clear messages on complex issues
Exceptional attention to detail
Strong quantitative and analytical skills, with experience using advanced Excel features
Ability to work well both independently and as part of a multidisciplinary and remote team
Strong work ethic, integrity, credibility, and dedication to CHAI's mission
Ability to be effective, calm, and flexible in high-pressure situations, handle multiple tasks simultaneously, and effectively prioritize
Ability to communicate effectively with multiple stakeholders from varied professional and cultural backgrounds
Strong project management, leadership, interpersonal, organizational, and problem-solving abilities
High level of proficiency in Microsoft Office, particularly Excel, PowerPoint, and Word
Advantages
Familiarity with financial systems, budgeting, compliance, accounting best practices, expense recording, and/or reporting
Experience working in global health
Knowledge of malaria and/or other infectious diseases
Experience living and/or working in low-income countries
#jobreference3 #region3 #region4
This vacancy is now closed.
However, we have found similar vacancies for you: