Short-term Associate, Sexual & Reproductive Health, Global Markets Team
United States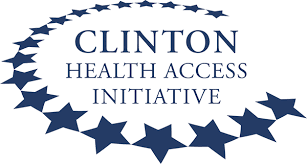 Organization: CHAI - Clinton Health Access Initiative
Location: United States
Grade: Mid level - Associate Level - Open for both International and National Professionals
Occupational Groups:

Public Health and Health Service
Women's Empowerment and Gender Mainstreaming
Sexual and reproductive health

Closing Date:

Closed
Short-term Associate, Sexual & Reproductive Health, Global Markets Team
Program (Division)

Global Markets Team - Global Markets Team
Overview
The Clinton Health Access Initiative, Inc. (CHAI) is a global health organization committed to our mission of saving lives and reducing the burden of disease in low-and middle-income countries. We work at the invitation of governments to support them and the private sector to create and sustain high-quality health systems. 
CHAI was founded in 2002 in response to the HIV/AIDS epidemic with the goal of dramatically reducing the price of life-saving drugs and increasing access to these medicines in the countries with the highest burden of the disease. Over the following two decades, CHAI has expanded its focus. Today, along with HIV, we work in conjunction with our partners to prevent and treat infectious diseases such as COVID-19, malaria, tuberculosis, and hepatitis. Our work has also expanded into cancer, diabetes, hypertension, and other non-communicable diseases, and we work to accelerate the rollout of lifesaving vaccines, reduce maternal and child mortality, combat chronic malnutrition, and increase access to assistive technology. We are investing in horizontal approaches to strengthen health systems through programs in human resources for health, digital health, and health financing. With each new and innovative program, our strategy is grounded in maximizing sustainable impact at scale, ensuring that governments lead the solutions, that programs are designed to scale nationally, and learnings are shared globally.  
At CHAI, our people are our greatest asset, and none of this work would be possible without their talent, time, dedication and passion for our mission and values. We are a highly diverse team of enthusiastic individuals across 40 countries with a broad range of skillsets and life experiences. CHAI is deeply grounded in the countries we work in, with majority of our staff based in program countries. Learn more about our exciting work: http://www.clintonhealthaccess.org
CHAI is an Equal Opportunity Employer, and is committed to providing an environment of fairness, and mutual respect where all applicants have access to equal employment opportunities. CHAI values diversity and inclusion and recognizes that our mission is best advanced by the leadership and contributions of people with diverse experience, backgrounds, and culture.
Overview of the CHAI Global Markets Team
The CHAI Global Markets Team (GMT) strives to build healthier marketplaces to ensure the sustainable supply of vital medical commodities. In particular, the GMT is responsible for designing, negotiating, and supporting the effective implementation of market-shaping interventions that can increase access to critical health commodities in LMICs. Example market-shaping interventions range from traditional policy-led and grant-financed initiatives such as pooled procurement, coordinated ordering, and strategic demand forecasting to more innovative mechanisms such as volume guarantees (VGs), advance market commitments (AMCs), and working capital facilities. Example market shaping efforts that CHAI has been involved with include the following:
The GMT collaborates with internal and external stakeholders on both the supply- and demand-sides of the market to assess the potential public-health impact of proposed market-shaping interventions. The GMT also plays a leading role within CHAI in terms of managing relationships with branded and generic pharmaceutical and diagnostics companies.
Within the GMT, the Sexual & Reproductive Health (SRH) team is composed of individuals who are passionate about increasing access to quality and affordable SRH products in LMICs. The GMT SRH team emphasizes professional development and growth for its staff and strives to foster a dynamic and meritocratic team environment. GMT managers will proactively work with the new Associate to ensure they feel both continually supported and challenged at work.
Position Overview
This short-term Associate will play an important role in informing CHAI's SRH market shaping activities. They will do so by working closely with GMT SRH team members on priority analyses required to thoughtfully design and implement strategies to secure sufficient supply of critical reproductive health commodities for LMICs.
The short-term Associate will support the collection and analysis of data from a variety of sources such as shipment data from procurers and manufacturers, demographic data from household surveys, and usage data reported by countries. They may also need to lead qualitative interviews with key stakeholders to capture their feedback on key market developments. They will be responsible for working with the GMT SRH team to develop sound assumptions and rigorous market analyses (e.g., demand forecasts) to support investment decisions by suppliers, country programs, donors, and other key stakeholders. Their work will be critical to inform the GMT SRH team's strategic decisions, such as how to secure appropriate production capacity of affordable, quality-assured contraceptives to meet forecasted demand or how to support the scale-up of new or underutilized contraceptive methods by addressing key market barriers. Through this role, the short-term Associate will develop collaborative relationships with multiple teams within CHAI as well as with pharmaceutical suppliers and other key leaders within the SRH space.
For this position, we are seeking an individual with strong analytical capabilities, problem-solving skills, and communication abilities. The short-term Associate must be comfortable digesting and synthesizing large amounts of quantitative and qualitative data. They must also be comfortable working independently, balancing multiple priorities, and work collaboratively across a range of stakeholders. 
The duration is slated to be 3-4 months, ideally between September - December 2023. 
Responsibilities
In collaboration with other GMT SRH Team members, help to manage the development of databases, analyses, and frameworks to assist in identifying and prioritizing market-shaping interventions
Collaborate with internal and external partners as needed to analyze market outlook, supplier landscape, and production economics across a range of products
Work with CHAI country and global teams as needed to evaluate the potential for various market-shaping interventions using the GMT market-shaping framework and other methodologies
Develop strategies and qualitative / quantitative analyses to support ongoing market-shaping discussions with suppliers and other key stakeholders
Create clear communications materials based upon analyses
Present analysis findings to different audiences as needed
Support relationship management with key stakeholders internal and external to CHAI
Execute other responsibilities as needed by the team
Qualifications
Bachelor's degree and 3+ years of analytical or business experience
Ability to think strategically, handle ambiguity, and work in a fast-paced, multicultural environment
Strong analytical, problem-solving, and quantitative modeling skills
Excellent written and verbal communication skills, including the ability to prepare compelling presentations and written reports
Ability to handle multiple tasks simultaneously, set priorities, and drive forward work independently
High level of proficiency in Microsoft Office, particularly Excel, PowerPoint and Word
Experience and/or openness to working remotely with a decentralized team
Available for 25% travel
English language fluency, both written and verbal
#jobreference2  #region1
This vacancy is now closed.
However, we have found similar vacancies for you: