Manager, Global Talent Acquisition
Kigali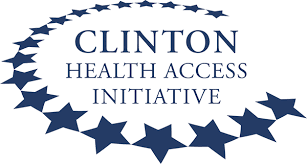 Organization: CHAI - Clinton Health Access Initiative
Location: Kigali
Grade: Senior level - Managerial Level - Open for both International and National Professionals
Occupational Groups:

Human Resources
Managerial positions

Closing Date:

Closed
Manager, Global Talent Acquisition
Program (Division)

Human Resources
Overview
The Clinton Health Access Initiative, Inc. (CHAI) is a global health organization committed to our mission of saving lives and reducing the burden of disease in low-and middle-income countries. We work at the invitation of governments to support them and the private sector to create and sustain high-quality health systems.  
CHAI was founded in 2002 in response to the HIV/AIDS epidemic with the goal of dramatically reducing the price of life-saving drugs and increasing access to these medicines in the countries with the highest burden of the disease. Over the following two decades, CHAI has expanded its focus. Today, along with HIV, we work in conjunction with our partners to prevent and treat infectious diseases such as COVID-19, malaria, tuberculosis, and hepatitis. Our work has also expanded into cancer, diabetes, hypertension, and other non-communicable diseases, and we work to accelerate the rollout of lifesaving vaccines, reduce maternal and child mortality, combat chronic malnutrition, and increase access to assistive technology. We are investing in horizontal approaches to strengthen health systems through programs in human resources for health, digital health, and health financing. With each new and innovative program, our strategy is grounded in maximizing sustainable impact at scale, ensuring that governments lead the solutions, that programs are designed to scale nationally, and learnings are shared globally.  
At CHAI, our people are our greatest asset, and none of this work would be possible without their talent, time, dedication and passion for our mission and values. We are a highly diverse team of enthusiastic individuals across 40 countries with a broad range of skillsets and life experiences. CHAI is deeply grounded in the countries we work in, with majority of our staff based in program countries. Learn more about our exciting work: http://www.clintonhealthaccess.org
CHAI is an Equal Opportunity Employer, and is committed to providing an environment of fairness, and mutual respect where all applicants have access to equal employment opportunities. CHAI values diversity and inclusion, and recognizes that our mission is best advanced by the leadership and contributions of people with diverse experience, backgrounds, and culture.
About the Talent Acquisition Team
The Global Talent Acquisition (TA) Team partners with CHAI's leadership and management teams to ensure that we attract and hire candidates to fulfil our human resources needs. Due to the success of our initiative we continue to grow exponentially. As a result, the TA Team plays a critical role to recruit and hire staff that will be a part of an organization proud of its culture and values. At CHAI, we work in a fast-paced, results-driven environment. Our teams are respectful, collaborative, humble and thrive in an uncompromising culture of excellence.
CHAI's Global Talent Acquisition team follows a regional model with many of the team members based in CHAI program countries. The Manager, Global Talent Acquisition will be a critical part of the team, leading and mentoring Recruiters, ensuring that they are meeting the staffing needs of the teams they support. The Manager will report to the Associate Director, Talent Acquisition and will also support high-impact projects addressing a wide variety of important human capital issues.
Responsibilities
40%
Support the leadership and management of a customer service driven team of recruiters based in Africa, Asia, and North America, focused on providing hiring support to program and country teams.

Manage a portfolio of assigned recruitments

Function as an advisor and strategic thought partner to country and program teams regarding sourcing strategies, and candidate pipeline generation.

Ensure the consistent, accurate communication, and application of recruitment policies and practices across the organization.
30%
Facilitate the creation of pipelines consisting of qualified, and diverse candidates, using cost-effective techniques

Function as a strategic support to members of the Global Talent Acquisition team in identifying potential talent for open positions, including relevant internal and alumni candidates.

Cultivate collaborative relationships with academic and corporate partners, and facilitate presentations on CHAI.

Support systems development, and refinement of recruitment programs, tools and resources to ensure the hiring of qualified candidates

Provide support to Global HR initiatives, and policy creation
15%
Develop internal resources and training material to facilitate efficient, and strategic recruitment in line with the organization's policies.

Recommend innovative outreach strategies for CHAI recruitment
10%
Collaborate with Global and in-Country HR on onboarding, contracts and immigration related matters.

Ensure recruitment data including compensation and organizational development is communicated effectively to Global Human Resources Partners and is in compliance with overall CHAI legal requirements

Analyze and interpret data to support outreach strategies.

Identify opportunities for efficiencies through the existing applicant tracking system (iCIMS)
5%
Analyze recruitment data to identify trends; make recommendations to senior leadership utilizing information to help manage the process

Partner with the Global Human Resources Partners to identify hiring and retention trends

Support in the creation of a strategic workforce plan through analysis of recruitment trends/data – including forecasted recruitment.
Qualifications
Bachelor's Degree or equivalent plus 6 years work experience; or Advanced Degree plus 4 years work experience; or equivalent total work experience

Experience with Headhunting for complex and technical roles in low-middle income country contexts.


Fluent in French and English (full professional proficiency in both languages)

Ability to provide a strategic vision to the recruitment function through entrepreneurial, collaborative, and operationally-focused approaches.

Be a dynamic individual with strong leadership skills. Strong problem-solving, oral and written communication skills required

Prior experience in people management required.

Expertise in the development and implementation of high level recruitment and outreach sourcing strategies

Experience developing programs, tools, processes and systems that identify efficiencies within a business structure

Experience in developing and implementing infrastructure processes and policies

Self-motivated and capable of working independently as well as with a team

Ability to work in a changing, fast-paced and limited structured environment

Strong relationship management skills; experience in developing and maintaining client and partner relationships

International operations and international recruitment experience is required

Prior experience living or working in a low or middle income country

Experience presenting to large audiences or other relevant public speaking experience preferred
This vacancy is now closed.
However, we have found similar vacancies for you: