Regional Manager, Safety & Security, West & Central Africa
Dakar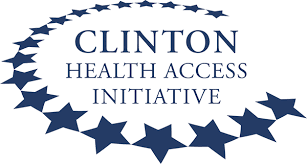 Organization: CHAI - Clinton Health Access Initiative
Location: Dakar
Grade: Senior level - Managerial Level - Open for both International and National Professionals
Occupational Groups:

Security and Safety
Managerial positions

Closing Date:

Closed
Regional Manager, Safety & Security, West & Central Africa
Program (Division)

Safety & Security

Additional Location Description

This role is flexible to be based in a CHAI program country in West or Central Africa, pending leadership approval.
Overview
The Clinton Health Access Initiative, Inc. (CHAI) is a global health organization committed to our mission of saving lives and reducing the burden of disease in low-and middle-income countries. We work at the invitation of governments to support them and the private sector to create and sustain high-quality health systems. 
CHAI was founded in 2002 in response to the HIV/AIDS epidemic with the goal of dramatically reducing the price of life-saving drugs and increasing access to these medicines in the countries with the highest burden of the disease. Over the following two decades, CHAI has expanded its focus. Today, along with HIV, we work in conjunction with our partners to prevent and treat infectious diseases such as COVID-19, malaria, tuberculosis, and hepatitis. Our work has also expanded into cancer, diabetes, hypertension, and other non-communicable diseases, and we work to accelerate the rollout of lifesaving vaccines, reduce maternal and child mortality, combat chronic malnutrition, and increase access to assistive technology. We are investing in horizontal approaches to strengthen health systems through programs in human resources for health, digital health, and health financing. With each new and innovative program, our strategy is grounded in maximizing sustainable impact at scale, ensuring that governments lead the solutions, that programs are designed to scale nationally, and learnings are shared globally.  

At CHAI, our people are our greatest asset, and none of this work would be possible without their talent, time, dedication and passion for our mission and values. We are a highly diverse team of enthusiastic individuals across 40 countries with a broad range of skillsets and life experiences. CHAI is deeply grounded in the countries we work in, with majority of our staff based in program countries. Learn more about our exciting work: http://www.clintonhealthaccess.org

CHAI is an Equal Opportunity Employer, and is committed to providing an environment of fairness, and mutual respect where all applicants have access to equal employment opportunities. CHAI values diversity and inclusion and recognizes that our mission is best advanced by the leadership and contributions of people with diverse experience, backgrounds, and culture.
Position Overview
CHAI is seeking a strong relationship-builder, communicator, and manager with experience working for an international nongovernmental organization (INGO) in the areas of safety and security (S&S) and/or operations and staff support to serve in the role of Regional Manager, Safety & Security for the West and Central Africa Region.
This position requires a detail-oriented candidate who is capable of maintaining productive relationships with diverse colleagues and providing support in high-stress situations. Working with CHAI Country Safety Point People (SPPs), the Regional Manager, S&S will be expected to liaise closely with the West and Central African in-country leadership to support them in conducting risk assessments, updating context-specific country materials as required, and communicating relevant safety information with regional staff members. The Regional Manager, S&S will also stay abreast of changing health and safety dynamics in the countries supported and advise teams on risk management protocol. They will work directly with CHAI's security and medical provider, and work as a liaison with medical or security support for staff. They will also provide direct incident response support to CHAI country and regional leaders and impacted staff in the countries supported, as well as ad hoc support to CHAI programs around the world.
Responsibilities
Global S&S focal point for CHAI program countries in the West & Central Africa regions including but not limited to, Benin, Burkina Faso, Cameroon, Cote d'Ivoire, DR Congo, Ghana, Liberia, Malawi, Mali, Nigeria, Sierra Leone, Senegal.
Work with country and global team colleagues to monitor and improve compliance with S&S global policies and guidelines.
Respond to day-to-day security incidents affecting CHAI staff, assets, and reputation.
Work with country SPPs and Country Directors to conduct risk assessments and modify operations/protocol.
Develop and maintain the S&S Department knowledge management systems including but not limited to Smartsheet, the S&S Department Portal, and Box.
Manage Travel Safety for the S&S Department including relationship management with Key Travel, Healix International, and the development and implementation of CHAI travel protocols.
Train and support regional staff and leadership on standing responsibilities and incident/crisis response.
Conduct country S&S assessment visits to various CHAI operating locations to assess risk, develop protocols, and conduct training, as necessary.
Liaise with S&S counterparts at other NGOs, international and diplomatic institutions, and within private and governmental sectors to maintain a strong understanding of local risk factors and norms.
Work closely with colleagues in the Global S&S Department to staff the S&S Duty phone and respond to incidents, including during some weekend and evening hours.
Monitor S&S threats and incidents in relevant countries and work with S&S point people to address any relevant developments.
Track incidents and prepare reports and presentations for CHAI leadership.
Qualifications
Bachelor's Degree or equivalent
5 to 7 years of security management experience, ideally with an international organization, or global non-governmental organization
Experience managing and supporting colleagues with diverse backgrounds, cultures, and skills
Experience liaising with international, diplomatic, governmental, and local authorities, including security networks
Demonstrated ability to remain calm under pressure and respond to staff emergencies while coordinating with country and CHAI leadership
Experience developing security protocols and procedures, supporting implementation across diverse stakeholders, and working with security providers
Detail-oriented with strong organization and time-management skills
Strong written and verbal communication skills with a proven track record of building strong relationships through communication 
Flexibility to adapt to changing requirements
Proficiency in Microsoft Office, particularly Excel, PowerPoint, and Word
Advantages:
Experience living and working in West and Central Africa 
Experience working remotely and virtually 
Security management and/or project management certifications 
#jobreference3 #region4 
This vacancy is now closed.
However, we have found similar vacancies for you: