Associate, Vaccines Market Team
South Africa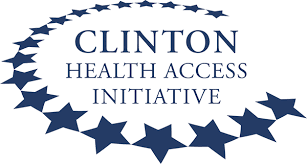 Organization: CHAI - Clinton Health Access Initiative
Location: South Africa
Grade: Mid level - Associate Level - Open for both International and National Professionals
Occupational Groups:

Public Health and Health Service
Malaria, Tuberculosis and other infectious diseases

Closing Date:

Closed
Associate, Vaccines Market Team
Program (Division)

Non Communicable Diseases - Vaccines Market Team
Overview
The Clinton Health Access Initiative, Inc. (CHAI) is a global health organization committed to our mission of saving lives and reducing the burden of disease in low-and middle-income countries. We work at the invitation of governments to support them and the private sector to create and sustain high-quality health systems.
CHAI was founded in 2002 in response to the HIV/AIDS epidemic with the goal of dramatically reducing the price of life-saving drugs and increasing access to these medicines in the countries with the highest burden of the disease. Over the following two decades, CHAI has expanded its focus. Today, along with HIV, we work in conjunction with our partners to prevent and treat infectious diseases such as COVID-19, malaria, tuberculosis, and hepatitis. Our work has also expanded into cancer, diabetes, hypertension, and other non-communicable diseases, and we work to accelerate the rollout of lifesaving vaccines, reduce maternal and child mortality, combat chronic malnutrition, and increase access to assistive technology. We are investing in horizontal approaches to strengthen health systems through programs in human resources for health, digital health, and health financing. With each new and innovative program, our strategy is grounded in maximizing sustainable impact at scale, ensuring that governments lead the solutions, that programs are designed to scale nationally, and learnings are shared globally.
At CHAI, our people are our greatest asset, and none of this work would be possible without their talent, time, dedication and passion for our mission and values. We are a highly diverse team of enthusiastic individuals across 40 countries with a broad range of skillsets and life experiences. CHAI is deeply grounded in the countries we work in, with majority of our staff based in program countries. Learn more about our exciting work: http://www.clintonhealthaccess.org
CHAI strives to be an equal opportunity employer and promotes fairness, respect, equity and dignity in the workplace. CHAI welcomes applications from all qualified individuals and encourages people from historically disadvantaged groups to apply. CHAI is an Equal Opportunity Employer, and is committed to providing an environment of fairness, and mutual respect where all applicants have access to equal employment opportunities. CHAI values diversity and inclusion, and recognizes that our mission is best advanced by the leadership and contributions of people with diverse experience, backgrounds, and culture.

Vaccines Program
To ensure all children have access to effective and affordable immunization, addressing the main causes of child mortality, CHAI's Vaccines Markets Team works with vaccine manufacturers, Gavi and other global stakeholders to improve availability, affordability and diversity of supply for existing and future Gavi vaccines. In doing this, CHAI is applying the techniques it has used successfully to improve access to HIV/AIDS and malaria treatment: improving market demand transparency for individual suppliers, and working closely with these suppliers to optimize their commercial, costing and pricing strategies in low and middle income markets. In doing so, this ensures the availability of vaccines at affordable yet commercially sustainable prices.  The pandemic context has only reinforced the importance of CHAI's Vaccines Markets team's work.
The Vaccines Markets team is seeking an Associate to support supplier- and partner-facing engagements, with a focus on improving access to immunization for middle-income countries (MIC), as well as other further strategic initiatives such as e.g., accelerating the go-to-market of novel antigens. This will require extensive collaboration with CHAI's vaccine delivery team, external partners (e.g., WHO, Gavi, UNICEF, PAHO, BMGF, Linksbridge) and other members of the Vaccines Markets team.
We are seeking a highly motivated individual with outstanding analytical, strategic, communication and teamwork skills. The successful candidate will adhere to the core CHAI values of resourcefulness, entrepreneurialism, flexibility, independence, humility, and work ethic. The Associate will report to the Program Manager, Vaccine Markets Team. The expectation is for all Pretoria staff to work from the office at least 3 days a week when they are not travelling. For this role, international travel is expected to be 15-20%. 
Responsibilities
Provide support to

the MIC working group under the umbrella of the WHO Immunization Agenda 2030 (IA2030) to advance access to immunization in MICs

Analyze access to immunization, underlying drivers and barriers across MICs among a defined framework with both quantitative and qualitative indicators, and support the dissemination of the results to global health stakeholders

Lead analysis to accelerate the go-to-market of novel antigens

Support the design of high-impact market-shaping interventions for MICs in close collaboration with manufacturers and vaccine procurers

Cultivate relationships with operational counterparts working at global health partners, vaccine procurers and vaccine manufacturers

Lead workstreams in the preparation of presentations, reports, and other analyses to inform global policy and increase the evidence base for high-impact interventions
Any other duties as required
Qualifications
Minimum Bachelor's degree and 3 years of professional experience in a fast paced, results-oriented work environment
Clear strategic/structured thinker with very strong problem-solving and analytical skills
Ability to work independently and effectively in a high-performance, dynamic environment and handle multiple priorities simultaneously
Excellent verbal and written communication skills in English; fluency in other languages is a plus
Demonstrated ability to build strong relationships with individuals of varying levels of seniority
Excellent interpersonal skills, with ability to work effectively in a multi-cultural and remote environment
Excellent proficiency in MS Excel, PowerPoint and Word
Strong commitment to teamwork, team mission, and hard work
Able and willing to travel internationally
Advantages:
Advanced degree, e.g., in Business, Bio-Medical sciences, Public Health, or other related disciplines
Prior knowledge or experience of global health partners within the vaccine ecosystem
Experience living and working in low-resource settings
#jobreference2 #region3 
This vacancy is now closed.
However, we have found similar vacancies for you: