Senior HR Associate, Compensation - Short-Term (5 months)
United States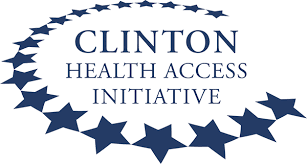 Organization: CHAI - Clinton Health Access Initiative
Location: United States
Grade: Mid level - Associate Level - Open for both International and National Professionals
Occupational Groups:

Human Resources
Administrative support

Closing Date:
Senior HR Associate, Compensation - Short-Term (5 months)
Type

Temporary | Full-Time

Program (Division)

Human Resources
Overview
The Clinton Health Access Initiative, Inc. (CHAI) is a global health organization committed to our mission of saving lives and reducing the burden of disease in low-and middle-income countries. We work at the invitation of governments to support them and the private sector to create and sustain high-quality health systems. 
CHAI was founded in 2002 in response to the HIV/AIDS epidemic with the goal of dramatically reducing the price of life-saving drugs and increasing access to these medicines in the countries with the highest burden of the disease. Over the following two decades, CHAI has expanded its focus. Today, along with HIV, we work in conjunction with our partners to prevent and treat infectious diseases such as COVID-19, malaria, tuberculosis, and hepatitis. Our work has also expanded into cancer, diabetes, hypertension, and other non-communicable diseases, and we work to accelerate the rollout of lifesaving vaccines, reduce maternal and child mortality, combat chronic malnutrition, and increase access to assistive technology. We are investing in horizontal approaches to strengthen health systems through programs in human resources for health, digital health, and health financing. With each new and innovative program, our strategy is grounded in maximizing sustainable impact at scale, ensuring that governments lead the solutions, that programs are designed to scale nationally, and learnings are shared globally.  
At CHAI, our people are our greatest asset, and none of this work would be possible without their talent, time, dedication and passion for our mission and values. We are a highly diverse team of enthusiastic individuals across 40 countries with a broad range of skillsets and life experiences. CHAI is deeply grounded in the countries we work in, with majority of our staff based in program countries. Learn more about our exciting work: http://www.clintonhealthaccess.org
CHAI is an Equal Opportunity Employer, and is committed to providing an environment of fairness, and mutual respect where all applicants have access to equal employment opportunities. CHAI values diversity and inclusion, and recognizes that our mission is best advanced by the leadership and contributions of people with diverse experience, backgrounds, and culture.
Position Overview:
The Senior HR Associate will play a pivotal role in the development and transformation of our compensation framework and related reporting. CHAI has recently completed a review of all country salary bands across the organization. Over the next 4 months, we will provide overviews of the new bands to all teams. We will also begin our end-of-year compensation process, which includes COLA, merit, equity and market adjustment processing. Finally, we are currently rolling out a new compensation system, Payfactors, which will allow us to store all compensation data and do more complex compensation analysis. We are looking for a candidate who can support all three of these crucial workstreams with a strong background in Excel, PowerPoint, and project management to support these workstreams.
Key Areas of Support:
Payfactors System Implementation
Salary Band Update Overview Development
COLA and End-of-Year Processing Support
Responsibilities
Develop Excel mapping of all teams for import into the Payfactors system.
Assist in the transition and transformation of data from one reporting platform to another, ensuring the data meet the import file requirements of the new platform.
Create a reusable Excel template that allows efficient data transformation and transfer in the future.
Maintain the confidentiality and integrity of data at all stages of the process.
Support the preparation of overviews of new salary bands for all teams
Support the end-of-year compensation process, which includes Cost of Living Adjustments (COLA), merit, equity, and market adjustment processing.
Assist in project management tasks related to the overall compensation review and adjustment processes.
Create and maintain PowerPoint presentations for communicating complex compensation data to teams and stakeholders.
Qualifications
Bachelors Degree and a minimum of 4 years of work experience in HR, particularly in the field of compensation analysis.
Proven expertise in Microsoft Excel, including a strong background in using complex formulas such as VLOOKUP, INDEX, MATCH, and referencing arrays.
Proficiency in PowerPoint.
Experience in project management, with a proven ability to manage multiple tasks and deadlines simultaneously.
Experience in handling sensitive and confidential data.
Excellent team player with strong communication and interpersonal skills.
Attention to detail and high level of accuracy.
Preferred Skills and Qualifications:
Familiarity with the Payfactors system.
#jobreference2  #region1