Epidemiologist, Research Associate, Hispaniola
Santo Domingo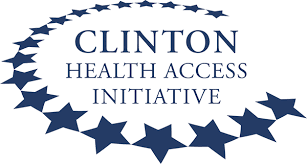 Organization: CHAI - Clinton Health Access Initiative
Location: Santo Domingo
Grade: Mid level - Associate Level - Open for both International and National Professionals
Occupational Groups:

Public Health and Health Service
Administrative support
Medical Practitioners
Medical Doctor
Scientist and Researcher
Malaria, Tuberculosis and other infectious diseases

Closing Date:
Epidemiologist, Research Associate, Hispaniola
Country

Dominican Republic

Program (Division)

Country Programs - Latin America and the Caribbean (LAC)

Additional Location Description

Santo Domingo
Overview
The Clinton Health Access Initiative, Inc. (CHAI) is a global health organization committed to our mission of saving lives and reducing the burden of disease in low-and middle-income countries. We work at the invitation of governments to support them and the private sector to create and sustain high-quality health systems.

CHAI was founded in 2002 in response to the HIV/AIDS epidemic with the goal of dramatically reducing the price of life-saving drugs and increasing access to these medicines in the countries with the highest burden of the disease. Over the following two decades, CHAI has expanded its focus. Today, along with HIV, we work in conjunction with our partners to prevent and treat infectious diseases such as COVID-19, malaria, tuberculosis, and hepatitis. Our work has also expanded into cancer, diabetes, hypertension, and other non-communicable diseases, and we work to accelerate the rollout of lifesaving vaccines, reduce maternal and child mortality, combat chronic malnutrition, and increase access to assistive technology. We are investing in horizontal approaches to strengthen health systems through programs in human resources for health, digital health, and health financing. With each new and innovative program, our strategy is grounded in maximizing sustainable impact at scale, ensuring that governments lead the solutions, that programs are designed to scale nationally, and learnings are shared globally.

At CHAI, our people are our greatest asset, and none of this work would be possible without their talent, time, dedication and passion for our mission and values. We are a highly diverse team of enthusiastic individuals across 40 countries with a broad range of skillsets and life experiences. CHAI is deeply grounded in the countries we work in, with majority of our staff based in program countries. Learn more about our exciting work: http://www.clintonhealthaccess.org

CHAI is an Equal Opportunity Employer, and is committed to providing an environment of fairness, and mutual respect where all applicants have access to equal employment opportunities. CHAI values diversity and inclusion, and recognizes that our mission is best advanced by the leadership and contributions of people with diverse experience, backgrounds, and culture.

CHAI's global malaria program provides direct technical and operational support to countries around the globe to strengthen their malaria programs and reduce the burden of this preventable, treatable disease. We support governments to scale up effective interventions for prevention, diagnosis, treatment, and surveillance, with the goals of sustainably reducing the number of malaria-related illnesses and deaths worldwide in the short-term and accelerating progress towards malaria elimination in the long-term.
CHAI places great value on relevant personal qualities including resourcefulness, tenacity, independence, patience, and humility.

Overview of role

CHAI seeks a highly motivated individual with experience in disease surveillance systems, data analysis and/or public health research to spearhead and coordinate CHAI's epidemiological surveillance and analytics work across Hispaniola. This individual will collaborate with the Ministries of Health for Haiti and the Dominican Republic and their partners to improve case-based malaria surveillance at both facility and community levels and to strengthen routine analytics of the data it generates. The aim of this support is to ensure that robust evidence is available to inform each Ministry's strategic and operational decisions. Strong analytic, communication and organizational skills are needed as this individual will work closely with CHAI's Global and Regional Malaria Teams to generate and translate epidemiological evidence to the respective National Malaria Control Programs and other in-country and international partners.
The Research Associate will be based in Santo Domingo, DR, and travel as needed to Haiti.  They will report directly to CHAI's Senior Technical Advisor for Epidemiology, while coordinating regularly with the Program Managers in the Dominican Republic and Haiti to prioritize workstreams.
The Research Associate must be able to multi-task, work independently, and build strong relationships to consolidate CHAI's partnerships and drive progress. Furthermore, the candidate must have deep personal commitment to producing results and a willingness to travel to relatively remote regions with limited infrastructure and medical care.
Responsibilities
Perform scientific literature review on relevant topics as needed (e.g., surveillance methods, drivers of malaria transmission, intervention effectiveness)
Monitor, evaluate, and improve the performance of malaria surveillance processes and platforms including the quality of generated information 
Contribute to the formulation of surveillance guidelines and SOPs
Design, implement, analyze, and disseminate results from projects evaluating program and/or intervention effectiveness
Organize, clean, and integrate datasets from different sources to aid program monitoring and evaluation and data analyses
Collaborate with academic partners to conduct statistical and/or spatial analyses of malaria metrics (epidemiology, entomology, interventions) to understand disease pattern and impact of interventions
Synthesize and disseminate findings through high-quality presentations, reports, and scientific publications 
Translate analytic results to government and non-government partners to support evidence-based decision making and the formulation of operations plans of malaria activities
Promote the routine use and analyses of epidemiological, entomological, and programmatic data to inform country strategy planning and routine program implementation 
Support institutionalization of data reviews at all levels, including the development of data collection tools and data visualization tools
Formulate and deliver national and sub-national level technical training materials
Provide technical supervision, training and ad-hoc programmatic support to staff members involved in epidemiological and surveillance strengthening activities
Represent CHAI at external technical meetings with local academic and technical partners
Serve as a trusted adviser to key stakeholders across government and non-governmental organizations by proactively developing and maintaining strong working relationships
Any other tasks as required
Qualifications
Master's degree in Public Health, Epidemiology, or related field
1+ year of related working experience
Knowledge of malaria and/or other major global infectious disease problems
Working knowledge of at least one statistical and geospatial analysis program (e.g., R, SAS, Stata, Python, ArcGIS)
Proven experience with monitoring, evaluating, and strengthening disease surveillance and information systems 
Experience in epidemiological and spatial analysis of disease data
High levels of proficiency in Microsoft Word, Excel, PowerPoint, and internet applications
Ability to work independently in unstructured settings and to adapt to new environments and challenges
Ability to manage complex projects and stakeholder relationships
Experience applying research methods to address global health problems
Exceptional written and oral communication skills
Professional working proficiency in English, Spanish, and French (or Haitian Creole)
Willingness to travel to Haiti (up to 50%) and other international locations (~5%)
Willingness to travel to malaria endemic communities (up to 50%)
Advantages: 
Experience working with electronic surveillance platforms (e.g., DHIS2), data collection tools (e.g., ODK) and/or data visualization applications (e.g., Tableau)
Expertise in M&E of public health programs
Experience working and communicating with government officials and multilateral organizations
Experience living or working in resource-limited countries
Experience working remotely with a decentralized team 
#jobreference2 #region1