Program Manager, HIV Testing Services
Lusaka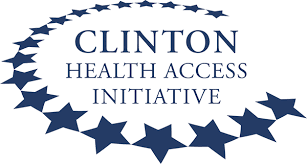 Organization: CHAI - Clinton Health Access Initiative
Location: Lusaka
Grade: Senior level - Managerial Level - Open for both International and National Professionals
Occupational Groups:

HIV and AIDS
Project and Programme Management
Managerial positions

Closing Date:
Program Manager, HIV Testing Services
Program (Division)

Country Programs - Zambia
Overview
The Clinton Health Access Initiative, Inc. (CHAI) is a global health organization committed to our mission of saving lives and reducing the burden of disease in low-and middle-income countries. We work at the invitation of governments to support them and the private sector to create and sustain high-quality health systems.
CHAI was founded in 2002 in response to the HIV/AIDS epidemic with the goal of dramatically reducing the price of life-saving drugs and increasing access to these medicines in the countries with the highest burden of the disease. Over the following two decades, CHAI has expanded its focus. Today, along with HIV, we work in conjunction with our partners to prevent and treat infectious diseases such as COVID-19, malaria, tuberculosis, and hepatitis. Our work has also expanded into cancer, diabetes, hypertension, and other non-communicable diseases, and we work to accelerate the rollout of lifesaving vaccines, reduce maternal and child mortality, combat chronic malnutrition, and increase access to assistive technology. We are investing in horizontal approaches to strengthen health systems through programs in human resources for health, digital health, and health financing. With each new and innovative program, our strategy is grounded in maximizing sustainable impact at scale, ensuring that governments lead the solutions, that programs are designed to scale nationally, and learnings are shared globally.

At CHAI, our people are our greatest asset, and none of this work would be possible without their talent, time, dedication and passion for our mission and values. We are a highly diverse team of enthusiastic individuals across 40 countries with a broad range of skillsets and life experiences. CHAI is deeply grounded in the countries we work in, with majority of our staff based in program countries. Learn more about our exciting work: http://www.clintonhealthaccess.org

CHAI is an Equal Opportunity Employer, and is committed to providing an environment of fairness, and mutual respect where all applicants have access to equal employment opportunities. CHAI values diversity and inclusion, and recognizes that our mission is best advanced by the leadership and contributions of people with diverse experience, backgrounds, and culture.

Program Overview:
With support from the Bill and Melinda Gates Foundation (BMGF), CHAI is implementing a four-year grant to strengthen national HIV testing service (HTS) programs to increase the number of PLHIV diagnosed and linked to care, and triaging the HIV negative to appropriate HIV prevention interventions The aim of this work is to ultimately contribute to the reduction of  new HIV infections especially among priority populations that are driving new infections. To reach this outcome, CHAI is working to achieve two intermediate outcomes: (1) implement optimized and iteratively revised HTS strategies and (2) accelerate and sustainably optimize uptake of new products such as the blood based HIVSTs, as part of the HTS program.
CHAI is working closely with the Ministry of Health (MoH) and key partners to strengthen planning and implementation of HTS programs, in order to get the country to attaining the first 95% of the UNAIDS HIV goals to which, Zambia is lagging behind at 90%. To ensure efforts are focused on proven strategies that effectively reach high-priority population groups and geographies, CHAI is supporting MoH to adopt evidence-based targets, develop national plans aligned with these targets, strengthen resource mobilization efforts to enable targeted testing, improve management and coordination of testing and linkage efforts, and continuously monitor and update these plans based on program data and emerging evidence.
The Program Manager will report to the Associate Director, Infectious and Non-Infectious Diseases and will be responsible for providing technical assistance to the MoH on optimization of HIV testing efforts, including the blood based HIVST introduction, implementation, and rollout. They will support the MoH across a range of activities required for this project, including updating and utilizing the HTS optimization model for target setting and national planning, forecasting and quantification, costing analysis, implementation plan development, revision HTS indicators, development of data dashboards, HTS operational assessments, HIVST landscaping, and donor reporting and budget management. The Program Manager will be based in Lusaka, Zambia with a substantial amount of local travel.
Responsibilities
Serve as a trusted technical assistant to the MoH on a range of HTS strengthening issues.
Work with MoH and other partners in the HIVTS space to develop effective, evidence based national annual HIVST targets.
Strengthen national planning by supporting the MoH to develop an optimized national scale up for HIVST to select high risk populations, taking into consideration, implementation, monitoring, and financial resource requirements.
Liaise with implementing partners and the MoH to evaluate existing M&E systems and support design of M&E tools necessary to improve the use of data for decision making.
Work with MoH to identify resource needs and subsequently strengthen resource allocation, mobilization, and coordination efforts to enable program scale-up and sustainability.
Drive internal strategic planning, coordination and deliverables within the Zambia country office.
Manage the program budget and oversee communication and reporting requirements internally and for program donors.
Supervise, coach and mentor HTS team members.
Other responsibilities as needed.
Qualifications
Master's degree in relevant field (e.g. Public Health, Economics, Business etc.) strongly preferred; Bachelor's degree with excellent relevant experience will also be considered.
Minimum of 5 years of relevant work experience (e.g. in a research institution, government, bilateral or multilateral development agency, consulting firm, HIV Implementing NGO or institution etc), with increasing levels of responsibility.
Experience working with government ministries and partners within the HIV sector.
Detailed understanding of the HIV landscape in Zambia and HIV testing services.
Strong analytical skills and advanced technical proficiency with MS Excel and PowerPoint.
Program management experience including managing, developing, and executing budgets, people management, creating and implementing work plans, and monitoring program performance.
Excellent organizational and problem-solving skills without need for extensive structural or operational support.
#jobreference3 #region3