Operations Manager, Global SRH
United States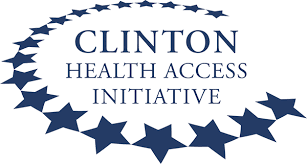 Organization: CHAI - Clinton Health Access Initiative
Location: United States
Grade: Senior level - Managerial Level - Open for both International and National Professionals
Occupational Groups:

Operations and Administrations
Sexual and reproductive health
Managerial positions

Closing Date:

Closed
Operations Manager, Global SRH
Program (Division)

Women and Children's Health - Global SRH

Additional Location Description

This role may be based in a program country in sub-Saharan Africa, pending country leadership approval.
Overview
The Clinton Health Access Initiative, Inc. (CHAI) is a global health organization committed to our mission of saving lives and reducing the burden of disease in low-and middle-income countries. We work at the invitation of governments to support them and the private sector to create and sustain high-quality health systems.

CHAI was founded in 2002 in response to the HIV/AIDS epidemic with the goal of dramatically reducing the price of life-saving drugs and increasing access to these medicines in the countries with the highest burden of the disease. Over the following two decades, CHAI has expanded its focus. Today, along with HIV, we work in conjunction with our partners to prevent and treat infectious diseases such as COVID-19, malaria, tuberculosis, and hepatitis. Our work has also expanded into cancer, diabetes, hypertension, and other non-communicable diseases, and we work to accelerate the rollout of lifesaving vaccines, reduce maternal and child mortality, combat chronic malnutrition, and increase access to assistive technology. We are investing in horizontal approaches to strengthen health systems through programs in human resources for health, digital health, and health financing. With each new and innovative program, our strategy is grounded in maximizing sustainable impact at scale, ensuring that governments lead the solutions, that programs are designed to scale nationally, and learnings are shared globally.

At CHAI, our people are our greatest asset, and none of this work would be possible without their talent, time, dedication and passion for our mission and values. We are a highly diverse team of enthusiastic individuals across 40 countries with a broad range of skillsets and life experiences. CHAI is deeply grounded in the countries we work in, with majority of our staff based in program countries. Learn more about our exciting work: http://www.clintonhealthaccess.org

CHAI is an Equal Opportunity Employer, and is committed to providing an environment of fairness, and mutual respect where all applicants have access to equal employment opportunities. CHAI values diversity and inclusion, and recognizes that our mission is best advanced by the leadership and contributions of people with diverse experience, backgrounds, and culture.

Program Summary
Every year over 300,000 mothers die from complications of pregnancy and childbirth with 99% of all maternal deaths occurring in the developing world. Unintended pregnancies also contribute significantly to maternal mortality. In developing countries, 214 million women and girls have an unmet need for contraception, meaning they want to avoid or postpone pregnancy but are not using a modern contraceptive method.  CHAI takes an integrated Sexual, Reproductive, Maternal, and Newborn Health (SRMNH) approach to addressing these challenges, beginning with reaching adolescents with reproductive health education and services, and continues with supporting women through their reproductive years to ensure every woman is able to realize her reproductive intentions including: avoid unplanned pregnancy and sexually transmitted infections, terminate a pregnancy safely under a country's legal framework, have a healthy pregnancy and childbirth, see her newborn thrive from birth to childhood, and space and limit births.
To reduce maternal and neonatal mortality at childbirth CHAI focuses on averting preventable deaths that can occur in the 24- to 48-hour window around the birth process by building the health system's capabilities to prevent potential complications from becoming life-threatening, to apply proven and simple interventions to ensure survival, and to quickly refer cases to the appropriate health system level for proper treatment.  To reduce unintended pregnancies and increase access to safe abortion services, CHAI aims to increase access to essential reproductive health products and services in partnership with governments by pursuing global and country-focused market-shaping opportunities and in-country engagement around guidelines, registration, tendering, procurement and service delivery. In addition, CHAI aims to strengthen government health systems and build the capabilities of ministries of health to deliver robust, integrated reproductive health programs and to counsel adolescent girls and young women on SRH.
Underlying CHAI's approach is the development of effective, government-led management systems that serve as the backbone towards facilitating program implementation, supports transition and enables governments to sustain progress, while also providing for the continued growth and evolution of a country's SRMNH program. In particular, clear protocols for each level of the health system and routine data collection mechanisms that monitor key indicators are established and strengthened to enable managers to ensure clarity of roles and responsibilities, develop data-based long-term plans, pinpoint weaknesses in the system and troubleshoot challenges.
Position Summary
The Manager will lead the day-to-day management and operations of the Catalytic Opportunity Fund (COF), ensuring that the COF remains aligned with various global product strategies. The manager will be responsible for representing CHAI in a number of key external facing forums, maintenance and development of COF tools and systems, ensuring efficient and effective review of applications and disbursement of funds, as well as supporting revision of materials and processes. They will play a coordinating role with other stakeholders to coordinate approval of applications. There is an option to travel internationally 1-2 times per year.
This role will report to the Associate Director of Finance and Operations and will work in close partnership with other Global SRH Team members as well as members of CHAI's back office support from the Contracts department.
Responsibilities
Support alignment of the COF with global product strategies, acting as a thought-partner on how to improve and evolve the COF as stakeholder priorities shift
Manage day-to-day operations of the COF's various funding streams and ensure target turn-around times are adhered to whenever possible, flagging any bottlenecks as is necessary
Support timely consolidation of COF data and information for various partner and donor meetings
Lead development and/or revision of applications, reporting materials and processes as required
Lead development of evaluation criteria and processes as required
Consolidate reviewer feedback and translate feedback so that it is shareable to the applicant
Provide guidance on how to move forward with applications when reviewer feedback is not aligned
Prepare recommendations for COF approval to partner groups, fielding questions from partners as is necessary
Review reports from subgrantees and ensure completion of deliverables
Proactively flag risks associated with COF processes, applicants or subgrantees
Identify linkages across product workstreams (e.g. DMPA-SC, H-IUD, MA combipacks) via the COF to ensure overall funding is aligned to the product strategies.
Maintain COF tools and systems, ensuring funding inputs and COF application information is accurate and routinely updated
Support documentation and dissemination of successes and learnings arising from the COF
Set the agenda and facilitate the monthly COF GSRH call and weekly COF Ops calls
Contribute to grant development and donor reports as needed
Communicate effectively in a matrixed work environment across various stakeholders
Provide analytical and management support as requested
Other responsibilities as needed
Qualifications
Master's degree with a minimum of 4 years of experience in a demanding, fast-paced and results-oriented environment or Bachelor's degree with 5+ years work experience in a demanding, fast-paced and results-oriented environment
Excellent written and oral English communication skills
Excellent Microsoft Excel skills, proficient in Microsoft Excel, Word and PowerPoint
Ability to influence and achieve results while working as part of a matrixed team
Proactively communicates bandwidth constraints and works with supervisor to triage as needed to keep ball rolling
Proactively flags and escalates risks and bottlenecks to foster alignment around collective response
Exceptional diplomatic and interpersonal skills to facilitate conversations and achieve alignment
Strong problem-solving skills
Demonstrated capacity to synthesize information and evidence into effective deliverables for a broad range of audiences
Exceptional attention to detail
Ability to prioritize tasks and maintain deadlines while working in a fast-paced, limited-structured environment
A strong desire to create positive change on a big scale and views operations work as directly linked to, and supportive of, the organization's impact and vision
A deep sense of collegiality and eagerness to work with a geographically dispersed team across multiple time zones
Strong commitment to principles of diversity, equity and inclusion
#jobreference3 #region1 
This vacancy is now closed.
However, we have found similar vacancies for you: