VAC-10362 AfCFTA Trade Policy Youth Corps
Accra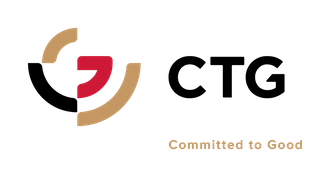 Organization: CTG - Committed To Good
Location: Accra
Grade: Level not specified - Level not specified
Occupational Groups:

Political Affairs
Youth
International Relations
Legal - Broad
Economics
Legal - International Law
Sustainable trade and development
Children's rights (health and protection)
Sustainable Business Development

Closing Date:

Closed
Job description

CTG overview

CTG staff and support humanitarian projects in fragile and conflict-affected countries around the world, providing a rapid and cost-effective service for development and humanitarian missions. With past performance in 17 countries – from the Middle East, Africa, Europe, and Asia, we have placed more than 20,000 staff all over the world since operations began in 2006.

CTG recruits, deploys and manages the right people with the right skills to implement humanitarian and development projects, from cleaners to obstetricians, and mechanics to infection specialists, we're skilled in emergency response to crises such as the Ebola outbreak in West Africa. Key to successful project delivery is the ability to mobilise at speed; CTG can source and deploy anyone, anywhere, in less than 2 weeks and have done so in 48 hours on a number of occasions.

Through our efficient and agile HR, logistical and operational services, CTG saves multilateral organisations time and money. We handle all our clients' HR related issues, so they are free to focus on their core services.

Visit www.ctg.org to find out more

Overview of position

Africa is the continent with the highest proportion of young people in the world. According to the most recent data, young people between the ages of 15 & 35 account for about 40% of Africa's total population. By 2030, it is projected that there will be 144 million young participants in the labour force on the continent. It is important to develop appropriate programs that would harness the energy & enthusiasm of youth & direct them towards the economic & commercial development of the continent. Indeed, African youth have the potential to be a great impetus for Africa's development, provided that appropriate investments in health & human capital are made.

The African Union heads of state & government, in their assembly / AU / Dec.274 (XVI) decision, recognized youth programs as tools for youth empowerment & catalysts for African development. This decision also mandated the African Union commission to establish youth programs to promote youth participation in the activities of the AU & its operational organs on the African continent. Since then, several programs have been undertaken to promote youth leadership & enhance their status on the continent, as well as make them key players in intra African economic & trade development. In line with this vision, the AfCFTA Secretariat proposes to establish an AfCFTA youth program at its headquarters in Accra.

The AfCFTA Secretariat is the sole organization in the continent, legally established & mandated to handle the rules of trade between African countries, at continental level. At the core is the implementation of the agreement establishing the AfCFTA, negotiated, signed & ratified by the state parties. The goal is to ensure that trade is conducted smoothly, predictably & as freely as possible across the continent. The AfCFTA Secretariat, which is headquartered in Accra – Ghana at the Africa trade house, was established in February 2020 following the election of its 1st Secretary General.

The AfCFTA agreement was signed at an extraordinary session of the assembly of the AU in Kigali, Rwanda on 21 March 2018. The agreement sets out a continental system of trade rules; acts as a platform for negotiating trade protocols, facilitates the settlement of disputes between state parties & monitors the implementation of the AfCFTA agreement. Furthermore, the AfCFTA agreement is a framework agreement, with comprehensive coverage of trade in goods, trade in services, investment, competition policy, intellectual property rights, women & youth in trade & digital trade as well as rules & procedures for the settlement of disputes.

The AfCFTA youth program will bring together young people with different levels of skills & knowledge, as well as the creative & learning capabilities that are essential for intra African trade. This enables the Secretariat to contribute to the preparation of a young African generation specialising in international trade & related fields. The program will provide young Africans with significant opportunities to engage with AfCFTA & develop key professional & leadership skills. Ultimately, it will enable the emergence of a critical mass of young pan African professionals to achieve the goals of agenda 2063.

Role objectives

Objective:

The youth are central to the successful implementation of the AfCFTA, both as beneficiaries & drivers. The AfCFTA youth program promotes volunteering to deepen the status of young people in Africa as key participants in the implementation of the AfCFTA.

It brings people together to share skills, knowledge, creativity & learning to build a more integrated continent.

The overall objective of the AfCFTA youth program is as follows:

Engage Africa's youth in the formulation, negotiation & implementation of trade agreements.

Provide opportunities to young Africans to serve & gain crucial professional experience & capacity in trade policy formulation, negotiation & implementation at national, regional & continental levels.

Promote pan Africanism & shared values among the upcoming generation.

Project reporting

This role reports to the line manager.

Key competencies

Bachelor's Degree in Economics, International Trade or Trade Law, International Relations, Administration, Management, Finance or any other field that is related to the work of the AfCFTA Secretariat.

Candidates must be national from a country member of the African Union & be 32 years old or younger.

The applicant has to have at least 1 year verifiable volunteering experience or 1 year professional work experience.


Be able to multitask.

Ability to learn varying new tasks.

Must be fast paced.

Capacity to communicate fluently with different stakeholders (civil society, government authorities, local communities, project staff).

Full command of Microsoft applications (Word, Excel, PowerPoint) & common internet applications will be required. 


Proficiency in 1 of the AfCFTA working languages (French, English, Portuguese, Arabic). Fluency in another AfCFTA working language(s) is an added advantage.

Demonstrates integrity by modelling the Secretariat's values & ethical standards.

Promotes the vision, mission & strategic goals of Secretariat.

Displays cultural, gender, religion, race, nationality & age sensitivity & adaptability.

Treats all people fairly without favouritism.

Fulfils all obligations to gender sensitivity & 0 tolerance for sexual harassment.

Team management

This role has no team management responsibility.

Further information

Qualified female candidates are encouraged to apply for this role.

The AfCFTA youth program will be based in Accra.

The program will run for a minimum of 3 years, depending on availability of resources.

Each Youth will be enrolled for a period of 6 months from January to June each year.

A pilot phase is to be launched in 2023.

Disclaimer: At no stage of the recruitment process will CTG ask candidates for a fee. This includes during the application stage, interview, assessment and training.
This vacancy is now closed.
However, we have found similar vacancies for you: