Associate, ABDM
Bhopal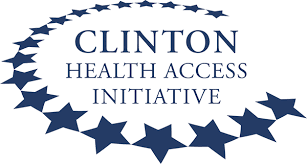 Organization: CHAI - Clinton Health Access Initiative
Location: Bhopal
Grade: Mid level - Associate Level - Open for both International and National Professionals
Occupational Groups:
Closing Date:
Program (Division)

Country Programs - India
Overview
The Clinton Health Access Initiative, Inc. (CHAI) is a global health organization committed to our mission of saving lives and reducing the burden of disease in low-and middle-income countries. We work at the invitation of governments to support them and the private sector to create and sustain high-quality health systems.
CHAI was founded in 2002 in response to the HIV/AIDS epidemic with the goal of dramatically reducing the price of life-saving drugs and increasing access to these medicines in the countries with the highest burden of the disease. Over the following two decades, CHAI has expanded its focus. Today, along with HIV, we work in conjunction with our partners to prevent and treat infectious diseases such as COVID-19, malaria, tuberculosis, and hepatitis. Our work has also expanded into cancer, diabetes, hypertension, and other non-communicable diseases, and we work to accelerate the rollout of lifesaving vaccines, reduce maternal and child mortality, combat chronic malnutrition, and increase access to assistive technology. We are investing in horizontal approaches to strengthen health systems through programs in human resources for health, digital health, and health financing. With each new and innovative program, our strategy is grounded in maximizing sustainable impact at scale, ensuring that governments lead the solutions, that programs are designed to scale nationally, and learnings are shared globally.  
At CHAI, our people are our greatest asset, and none of this work would be possible without their talent, time, dedication and passion for our mission and values. We are a highly diverse team of enthusiastic individuals across 40 countries with a broad range of skillsets and life experiences. CHAI is deeply grounded in the countries we work in, with the majority of our staff based in program countries. 

In India, CHAI works in partnership with its India registered affiliate William J Clinton Foundation (WJCF) under the guidance of the Ministry of Health and Family Welfare (MoHFW) at the Central and States' levels on an array of high priority initiatives aimed at improving health outcomes. Currently, WJCF supports government partners across projects to expand access to quality care and treatment for HIV/AIDS, Hepatitis, tuberculosis, COVID-19, common cancers, sexual and reproductive health, immunization, and essential medicines.

Learn more about our exciting work: http://www.clintonhealthaccess.org
Project Background:
Launched in September 2021, the Ayushman Bharat Digital Mission (ABDM) seeks to power India's quest for Universal Health Coverage by creating the interoperability required for digital health technologies and platforms to 'speak' seamlessly to each other, thereby making healthcare interventions more affordable and accessible for all Indian citizens.
Central to ABDM is the principle of consent, and the concept of a health account (Ayushman Bharat Health Account or ABHA). An Indian Citizen can create an ABHA and link their personal health and / or medical records to this account. Using the ABDM's Consent Manager functionality, they can then share their records with any other system that is ABDM-enabled. For instance, if they have been referred to a specialist for a consultation, they may provide them with access to diagnostic and other records that provide the specialist a comprehensive view of their medical history. Similarly, at the registration desk of a hospital, instead of waiting in a long queue, a patient can simply scan a QR code and transfer basic details about themselves (attached to their ABHA) to the hospital's registration system and receive a 'token'. This 'scan and share' functionality has been deployed across 1,904 facilities across the country and has already generated over 61 lakh tokens. It remains, however, just one example of the utility of ABDM. Many more such functionalities and use cases of that unlock the full potential of ABDM are on the anvil.
There has already been tremendous progress in the adoption of ABDM:
Over 440 million ABHA created
Over 290 million health records linked to ABHAs
Over 200,000 health facilities registered and verified (on the Health Facilities Registry)
Over 200,000 health professionals registered and verified (on the Healthcare Professionals Registry)
Over 100 partners have made their systems ABDM-enabled
(Refer https://dashboard.abdm.gov.in/abdm/ for more details.)
The National Health Authority (NHA), an autonomous government institution, the implementation of ABDM across the country and WJCF supports its ambitious vision, to strengthen the roll-out and scale-up this transformative digital health initiative. We also provide support to the Madhya Pradesh State ABDM Office in driving adoption of ABDM. Our focus is on driving adoption of ABDM among healthcare providers, especially private sector physicians. ABDM's progression to date has been led largely by the government sector and increased adoption by the private sector will help unleash its full potential. A key constituency in the private sector are doctors, who are not only the main 'consumers' of health and medical records (on the basis of which they make their diagnoses and prescribe care) but also the main 'producers' of these records.
Position Summary:
WJCF is looking for an Associate to work closely with Madhya Pradesh State ABDM office in Bhopal to help drive adoption of ABDM among healthcare professionals in the state.
The Associate will support the State ABDM Office in widening their engagement with healthcare professionals by leveraging various existing platforms such as medical conferences, digital health events, and such others and deepen the engagement with the healthcare professionals through implementation of 'microsites' in the state. This approach is predicated on regular in-person engagement with healthcare professionals in a limited geography. The objective is to introduce ABDM (and more broadly, the value proposition of digitization) to healthcare professionals and facilitate their journeys to ABDM-enabled healthcare delivery.
The microsite approach to adoption is important for the ABDM ecosystem in two main ways:
By focusing on a specific geography, and engaging deeply with an ecosystem of providers, it helps catalyse demand for ABDM through a 'flywheel' effect. By developing a core of early adopters, it aims to jump start word-of-mouth and demonstrative effects that will drive wider adoption.
As sites for learning and experimentation, microsites deepen the ABDM ecosystem's understanding of attitudes, incentives and circumstances that can drive or hinder adoption of ABDM, thereby helping to identify new use cases and sharpen its value proposition.
WJCF is supporting the Madhya Pradesh state ABDM unit in launching and monitoring microsites in Bhopal and Sehore, in line with the recently launched 100 Microsites scheme. As part of our ABDM adoption team, the candidate will work closely with multiple stakeholders, including the State ABDM unit, state-and local-level authorities and professional bodies, the on-ground field staff of interfacing agencies and most importantly, healthcare professionals, to strengthen and expand our microsites initiative.
This role provides an opportunity to be at the heart of and directly influence the nascent and fast-moving digital health journey in India. While based out of the state ABDM unit's offices, the successful candidate will be supported by and work closely with our ABDM Adoption team based out of the NHA and WJCF's Bhopal-based leadership team.
Responsibilities
Build a working relationship with the State ABDM Office (SAO), Madhya Pradesh
Proactively identify area(s) of support including but not limited to (i) Capacity building, (ii) IEC deployment in the state to drive ABDM adoption
Building key stakeholder relationship(s) with (i) ABDM-enabled IT solution providers, (ii) Medical Associations and Councils, (iii) State ABDM office MP, and other(s) as required
Building useful tools and checklists for the interfacing agency to optimise the interfacing agency's field team outreach (e.g., visit planner, visit checklists, FAQs, reporting forms, etc.)
Monitor the progress of the microsite(s) implemented in Madhya Pradesh and support the State ABDM office in documenting the learnings and reporting progress to National Health Authority
Regular problem solving and coaching the Analyst (ABDM MP) and interfacing agency in the state
Identification, on-boarding and collaboration with ABDM-enabled IT solution providers
Supporting SAO to identify and participate in medical conferences, workshops, and CME sessions to convey benefits of becoming a part of the ABDM ecosystem
Engaging professional bodies and associations of healthcare professionals to leverage their existing communication channels (sessions, newsletters, magazines, blogposts, and such others) for spreading awareness about ABDM among their members
Exploring other innovative ways to reach out and engage healthcare professionals to enable them to participate in India's digital health journey
Strengthening the capacity of the SAO by supporting them in on boarding a Program Management Unit (PMU) for ABDM implementation in the state
Qualifications
Master's/Bachelor's degree in management, public health, engineering, digital health, public policy, or similar fields
Work experience of 5+ years in digital health, management consulting, public health, public policy, or allied areas
Proven performance in a fast-paced, results driven environment
Excellent analytical (qualitative and quantitative) skills and communication (written and verbal) skills
High level of proficiency in Microsoft Office, particularly Excel, PowerPoint and Word
Willingness to travel across states, as required (up to 20% travel)
Ability to think strategically, handle ambiguity, and problem solve in a fast-paced, limited-structure, multicultural environment
Impeccable integrity
Humility and open-mindedness
Learning mentality
Tenacity and resourcefulness
Willingness to speak up, and then to commit once a decision is taken
Fluency in English
Preferred
Experience working in a multi-stakeholder environment and / or government stakeholder management experience would be a strong positive
Experience in e-governance or digital health programs in India
Ability to navigate complex processes and influence decision-making in a professional and collaborative manner
Fluency in Hindi and additional Indian language
#jobreference2 #region2