VAC-10376 National Liaison Officer
Ukraine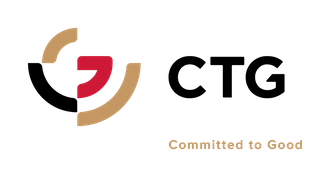 Organization: CTG - Committed To Good
Location: Ukraine
Grade: Level not specified - Level not specified
Occupational Groups:

External Relations, Partnerships and Resource mobilization
Children's rights (health and protection)

Closing Date: 2023-12-31
Job description

CTG overview

CTG staff and support humanitarian projects in fragile and conflict-affected countries around the world, providing a rapid and cost-effective service for development and humanitarian missions. With past performance in 17 countries – from the Middle East, Africa, Europe, and Asia, we have placed more than 20,000 staff all over the world since operations began in 2006.

CTG recruits, deploys and manages the right people with the right skills to implement humanitarian and development projects, from cleaners to obstetricians, and mechanics to infection specialists, we're skilled in emergency response to crises such as the Ebola outbreak in West Africa. Key to successful project delivery is the ability to mobilise at speed; CTG can source and deploy anyone, anywhere, in less than 2 weeks and have done so in 48 hours on a number of occasions.

Through our efficient and agile HR, logistical and operational services, CTG saves multilateral organisations time and money. We handle all our clients' HR related issues, so they are free to focus on their core services.

Visit www.ctg.org to find out more

Overview of position

Through CTG our client is seeking a Ukrainian National Liaison Officer to support the mine action program in Ukraine. The program aims to address the threat posed by landmines & Explosive Remnants of War (ERW) in the country. The Liaison Officer will play a crucial role in establishing & maintaining effective communication & coordination between the program & Ukrainian governmental authorities, as well as operational actors.

Role objectives

The National Liaison Officer will be responsible for the following:

Establish & maintain effective communication channels with Ukrainian national authorities, including relevant ministries, agencies & departments involved in mine action activities.

Coordinate & facilitate information exchange between the mine action program & Ukrainian regional authorities, ensuring timely & accurate dissemination of relevant information.

Liaise with operational actors, including mine action organizations, military units, emergency services & other relevant stakeholders, to foster collaboration & coordination in mine action activities.

Support the development & implementation of joint initiatives & projects between the mine action program & Ukrainian governmental authorities, ensuring alignment with program objectives & priorities.

Attend meetings, workshops & other relevant events to represent the mine action program & provide updates on program activities.

Provide technical advice & guidance to Ukrainian governmental authorities on survey & clearance operations in complex security environments, drawing on previous experience & qualifications.

Monitor & report on the progress of mine action activities, identifying challenges & proposing solutions to enhance program effectiveness.

Contribute to the development of reports, briefings & other communication materials related to the mine action program.

Any other tasks as requested by the Mine Action Program Manager or a person assigned the Program Manager to supervise.

Project reporting

This role reports to the line manager.

Key competencies

The minimum education requirement for the position of Ukrainian National Liaison Officer is a University Degree, a minimum of 5 years of relevant experience may be accepted, additionally, a minimum of 10 years of military or police experience may also be accepted.

Relevant experience in project management in a military, humanitarian, conflict, post conflict, or development context.

A minimum of 3 years of proven & applicable experience (within the past 10 years) in explosive hazard management, including experience in managing activities such as explosive ordnance disposal, non technical survey, technical survey, mechanical clearance, manual mine clearance, battle area clearance, road clearance & Improvised Explosive Device Disposal (IEDD).

Experience applying Ukrainian mine action standards.

Experience using information management systems such as the Information Management System for Mine Action (IMSMA).

Strong interpersonal & diplomatic skills, with the ability to build & maintain effective relationships with diverse stakeholders.

Excellent communication skills, both written & verbal, with the ability to convey complex information in a clear & concise manner.

Strong analytical & problem solving skills, with the ability to identify challenges & propose practical solutions.

Ability to work effectively in a multicultural & multidisciplinary team environment.

Proficiency in English & Ukrainian is required.

Knowledge of Russian is an asset.

Team management

This role has no team management responsibility.

Further information

Qualified female candidates are encouraged to apply for tihs role.

Disclaimer:
· At no stage of the recruitment process will CTG ask candidates for a fee. This includes during the application stage, interview, assessment and training.
· CTG has a zero tolerance to Sexual Exploitation and Abuse (SEA) which is outlined in its Code of Conduct. Protection from SEA is everyone's responsibility and all staff are required to adhere to CTG's Code of Conduct at all times.