Program Officer
Jakarta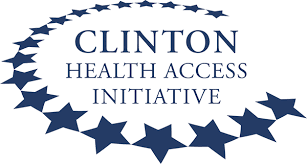 Organization: CHAI - Clinton Health Access Initiative
Location: Jakarta
Grade: Junior level - Entry Level - Open for both International and National Professionals
Occupational Groups:

Project and Programme Management

Closing Date:
Program (Division)

Country Programs - Indonesia

Additional Location Description

Based in Jakarta requires frequent travel to all provinces and districts
Overview
The Clinton Health Access Initiative, Inc. (CHAI) is a global health organization committed to our mission of saving lives and reducing the burden of disease in low-and middle-income countries. We work at the invitation of governments to support them and the private sector to create and sustain high-quality health systems.
CHAI was founded in 2002 in response to the HIV/AIDS epidemic with the goal of dramatically reducing the price of life-saving drugs and increasing access to these medicines in the countries with the highest burden of the disease. Over the following two decades, CHAI has expanded its focus. Today, along with HIV, we work in conjunction with our partners to prevent and treat infectious diseases such as COVID-19, malaria, tuberculosis, and hepatitis. Our work has also expanded into cancer, diabetes, hypertension, and other non-communicable diseases, and we work to accelerate the rollout of lifesaving vaccines, reduce maternal and child mortality, combat chronic malnutrition, and increase access to assistive technology. We are investing in horizontal approaches to strengthen health systems through programs in human resources for health, digital health, and health financing. With each new and innovative program, our strategy is grounded in maximizing sustainable impact at scale, ensuring that governments lead the solutions, that programs are designed to scale nationally, and learnings are shared globally.

At CHAI, our people are our greatest asset, and none of this work would be possible without their talent, time, dedication and passion for our mission and values. We are a highly diverse team of enthusiastic individuals across 40 countries with a broad range of skillsets and life experiences. CHAI is deeply grounded in the countries we work in, with majority of our staff based in program countries. Learn more about our exciting work: http://www.clintonhealthaccess.org

CHAI is an Equal Opportunity Employer, and is committed to providing an environment of fairness, and mutual respect where all applicants have access to equal employment opportunities. CHAI values diversity and inclusion, and recognizes that our mission is best advanced by the leadership and contributions of people with diverse experience, backgrounds, and culture.
Program and Position Overview:

The Ministry of Health of Indonesia (MOH)  has recently accelerated the nationwide introduction of several new vaccines in 2022 and 2023, namely Pneumococcal Conjugated Vaccine (PCV), Rotavirus (RV) vaccine, and Human Papilloma Virus (HPV) vaccine. PCV was scaled up from 2 demonstration sites in 2016 to 4 provinces in 2021 and to nationwide in September 2022. The RV vaccine was firstly introduced in 2022 to 21 districts in 18 provinces and proven to be fit into routine immunization schedule and well received by community, so it being nationally scaled up in August 2023. MoH also committed to scale up HPV from concentrated targeted districts to nationwide scale up by August 2023.
CHAI had been supporting MOH in introducing and accelerating the new vaccine's introduction since 2017 and continue to support and strengthen its implementation. To continue CHAI strong support to EPI, CHAI is looking to hire three NVI Program Officers (POs) that will support EPI in the early NVI implementation (rapid monitoring, logistic review, coverage analysis, etc.) and continuous technical assistance at national and sub-national levels. The POs will report to NVI Senior Program Officer and work under CHAI Indonesia NVI Senior Program Officer and Senior Program Manager guidance, and in coordination with MSC Senior Program Officer to deliver intended activities.
Responsibilities
Provide strategic and administrative support to Senior Program Officers and Senior Program Manager to ensure smooth and successful program development and implementation
Ensure effective communication with key local partners and internal program for better coordination and planning
Operationalize and implement recommendations and technical guidance as agreed with local partners
Support government partners with planning, analytics, problem-solving and implementing of their new vaccines introduction (NVI) strategy
For instances where CHAI has sub-national vaccine consultants, work closely with them to support partner sites (Provincial and District Office of Health, Primary Health centre and other related local government bodies), including
communities to ensure the success of the NVI program
Facilitate monitoring, evaluation and analysis for continuous program adaptation and improvement
Ensure the documentation of activities and outcomes in order to create replicable models and policy advocacy documents
Perform basic finance and admin functions as needed, especially related to activities, under the guidance of the CHAI Finance team
Perform any other tasks assigned by the Senior Program Manager and or Associate Program Director and or Country Director
Qualifications
Bachelor Degree in a public health discipline; Medical degree and or Master degree in related discipline is an advantage
At least three years of work experience within a demanding and results-driven environment
Strong analytical skills and ability to think strategically and in a change-oriented manner
Entrepreneurial ability to work quickly and effectively with minimal supervision
Sensitivity to cultural contexts
Ability to handle multiple tasks simultaneously, set priorities, and meet deadlines and to absorb and synthesize a broad range of information
Strong leadership and diplomacy skills, able to build relationships and influence stakeholders
Proven track record working in challenging multi-stakeholder environments with willingness to adapt in unpredictable environment.
Excellent attitude to the work and self-motivated persona
Fluent in English (oral and written) and in Indonesian
Experience in healthcare, and knowledge of the Indonesian Health System is an advantage.\Ability to absorb and synthesize a broad range of information
High level of proficiency in Microsoft Office, particularly Outlook, Excel, PowerPoint and Word