Senior Associate, Strategy & Performance Delivery Short Term
United States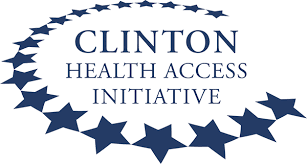 Organization: CHAI - Clinton Health Access Initiative
Location: United States
Grade: Mid level - Associate Level - Open for both International and National Professionals
Occupational Groups:

Operations and Administrations
Administrative support

Closing Date:

Closed
Senior Associate, Strategy & Performance Delivery Short Term
Type

Temporary | Full-Time

Program (Division)

Other - Operations

Additional Location Description

This role is flexible to be based in a CHAI program country, pending leadership approval.
Overview
The Clinton Health Access Initiative, Inc. (CHAI) is a global health organization committed to our mission of saving lives and reducing the burden of disease in low-and middle-income countries. We work at the invitation of governments to support them and the private sector to create and sustain high-quality health systems.
CHAI was founded in 2002 in response to the HIV/AIDS epidemic with the goal of dramatically reducing the price of life-saving drugs and increasing access to these medicines in the countries with the highest burden of the disease. Over the following two decades, CHAI has expanded its focus. Today, along with HIV, we work in conjunction with our partners to prevent and treat infectious diseases such as COVID-19, malaria, tuberculosis, and hepatitis. Our work has also expanded into cancer, diabetes, hypertension, and other non-communicable diseases, and we work to accelerate the rollout of lifesaving vaccines, reduce maternal and child mortality, combat chronic malnutrition, and increase access to assistive technology. We are investing in horizontal approaches to strengthen health systems through programs in human resources for health, digital health, and health financing. With each new and innovative program, our strategy is grounded in maximizing sustainable impact at scale, ensuring that governments lead the solutions, that programs are designed to scale nationally, and learnings are shared globally.

At CHAI, our people are our greatest asset, and none of this work would be possible without their talent, time, dedication and passion for our mission and values. We are a highly diverse team of enthusiastic individuals across 40 countries with a broad range of skillsets and life experiences. CHAI is deeply grounded in the countries we work in, with majority of our staff based in program countries. Learn more about our exciting work: http://www.clintonhealthaccess.org

CHAI is an Equal Opportunity Employer, and is committed to providing an environment of fairness, and mutual respect where all applicants have access to equal employment opportunities. CHAI values diversity and inclusion, and recognizes that our mission is best advanced by the leadership and contributions of people with diverse experience, backgrounds, and culture.
About the Position:
Reporting to CHAI's Chief of Staff, you will work closely with CHAI's CHAI Senior Leadership, including CHAI's CEO, on high-priority projects that span CHAI's diverse portfolio of programs and geographies. In this role, you will help deliver the long-term strategy of an organization that impacts the lives of millions of people in low- and middle-income countries.
This role will involve supporting the operationalization and implementation CHAI's five-year strategy; developing new approaches and strategies for donors, partners, and key external stakeholders; and supporting efforts to secure sustainable funding for new and existing CHAI programs.
This is a unique opportunity to contribute to the strategic direction of the organization, support the resourcing of programs with transformational impact, and work closely with senior and programmatic leadership across CHAI.
The base location is flexible to a CHAI program country, pending country leadership approval. This is a temporary position, and the contract length may be 6 to 12 months. There is no 'perfect' candidate for this role. We are seeking dedicated and passionate individuals who want to make a difference in global health outcomes. Whatever your background and experience level, if this role excites you, please apply. 
Responsibilities
Drafting recommendations and implementation plans to operationalize CHAI's five-year strategy, including near-term strategic and operational improvements and presenting recommendations to the CEO and other senior leadership.
Collaborating with a diverse set of stakeholders across functions to support high-priority special projects across the organization.
Supporting the development of communication materials, including reports, presentations, and updates to internal and external stakeholders.
Supporting Senior Leadership to build and maintain relationships with key stakeholders, such as donors, partners, and board members, to support the CHAI's mission and initiatives.
Developing briefing notes, pitch decks, and proposals to secure catalytic funding for new and existing programs and initiatives.
Collecting, analyzing, and presenting data to inform decision-making, tracking key performance indicators, and assessing the impact of projects.
Qualifications
Minimum of 4 years of work experience in a fast-paced, results-oriented work environment (e.g., strategy consulting, investment banking, pharma).
Experience conducting qualitative and quantitative research with the ability to present and communicate findings to a variety of audiences and senior stakeholders.
High level of proficiency in Microsoft Office, particularly Excel, PowerPoint, and Word.
Superb communications skills in English, both written and verbal.
Advantages
Experience working remotely with a decentralized team.
Experience developing proposals and pitches (e.g., in a fundraising or development function in the social impact space, venture capital or startups).
Experience working in or supporting low- and middle-income countries.
Professional fluency in other languages, such as French and Spanish.
This vacancy is now closed.
However, we have found similar vacancies for you: