Senior Associate, Global Cooling
United States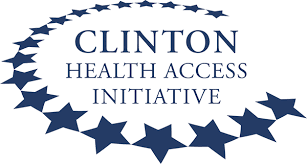 Organization: CHAI - Clinton Health Access Initiative
Location: United States
Grade: Mid level - Associate Level - Open for both International and National Professionals
Occupational Groups:
Closing Date:

Closed
Senior Associate, Global Cooling
Program (Division)

Other - Program
Overview
The Clinton Health Access Initiative, Inc. (CHAI) is a global health organization committed to our mission of saving lives and reducing the burden of disease in low-and middle-income countries. We work at the invitation of governments to support them and the private sector to create and sustain high-quality health systems.

CHAI was founded in 2002 in response to the HIV/AIDS epidemic with the goal of dramatically reducing the price of life-saving drugs and increasing access to these medicines in the countries with the highest burden of the disease. Over the following two decades, CHAI has expanded its focus. Today, along with HIV, we work in conjunction with our partners to prevent and treat infectious diseases such as COVID-19, malaria, tuberculosis, and hepatitis. Our work has also expanded into cancer, diabetes, hypertension, and other non-communicable diseases, and we work to accelerate the rollout of lifesaving vaccines, reduce maternal and child mortality, combat chronic malnutrition, and increase access to assistive technology. We are investing in horizontal approaches to strengthen health systems through programs in human resources for health, digital health, and health financing. With each new and innovative program, our strategy is grounded in maximizing sustainable impact at scale, ensuring that governments lead the solutions, that programs are designed to scale nationally, and learnings are shared globally.

At CHAI, our people are our greatest asset, and none of this work would be possible without their talent, time, dedication and passion for our mission and values. We are a highly diverse team of enthusiastic individuals across 40 countries with a broad range of skillsets and life experiences. CHAI is deeply grounded in the countries we work in, with majority of our staff based in program countries. Learn more about our exciting work: http://www.clintonhealthaccess.org

CHAI is an Equal Opportunity Employer, and is committed to providing an environment of fairness, and mutual respect where all applicants have access to equal employment opportunities. CHAI values diversity and inclusion, and recognizes that our mission is best advanced by the leadership and contributions of people with diverse experience, backgrounds, and culture.

Overview of Program:

Cooling will be one of the largest drivers of greenhouse gas emissions over the coming years as people across the world buy an additional ~4.5B room air conditioning (RAC) units to adapt to a warming world. While access to space cooling is critical for health and productivity, without intervention, the resulting emissions from this massive growth in RACs are expected to contribute 0.5 degrees Celsius to global surface temperature by 2100.

Manufacturers have begun developing much more efficient RACs that can reduce emissions by as much as 80%, but the current path to market launch and uptake is slow and uncertain. Strategic shaping of markets for key products played a central role in transforming the fight against HIV/AIDS, malaria, and other diseases. Many of the tools that have been successfully deployed to shape markets for health products can be applied to critical climate technologies; however, today, there is a major gap in bringing this market-shaping toolkit and discipline to bear on urgent climate priorities.

CHAI has launched an initiative to shape the global market for energy efficient room air conditioning in emerging markets. CHAI's market shaping strategy includes financial interventions to unlock supply and demand, alongside country programmatic work centered on consumer uptake, market coordination, and supporting key policy changes. Alongside key partners in the space, CHAI will develop and deploy this playbook of interventions to drive a rapid, large-scale shift away from dirty to clean air conditioners, and that can serve as a model for transforming markets of other climate technologies as well.

Overview of the Position:

We're looking for a Senior Associate to join this rapidly growing venture within CHAI. This Senior Associate will serve as the engine for CHAI's learning in this space and will have a unique opportunity to be a part of shaping the organization's strategy and building a program from the ground up. Responsibilities will be focused on but not limited to research, analysis, communications, and project management.
Responsibilities
Research:
• Researching and synthesizing secondary information sources on the RAC market in India, Southeast Asia, and globally.
• Identifying key experts and conducting interviews to support learning, outreach, and stakeholder engagement.
• Designing and implementing surveys to capture key demand & supply data

Analysis:
• Analyzing data & modeling, e.g. manufacturer cost structure analysis; forecasting the impact of specific interventions on emissions
• Company due diligence to inform our manufacturer or distributor outreach
• Ideating ways to test proposed market-shaping interventions, and supporting the execution of pilots and other evidence-generating activities.

Communications:
• Creating key assets–presentations, reports, primers–to share our insights and results with internal and external stakeholders

Project Management:
• Supporting business development and helping shape and execute monitoring, evaluation, and learning for the program.
• Coordinating complex workstreams across internal & external teams
• Perform other responsibilities, as requested by supervisor
Qualifications
• Bachelor of Science or Arts in Engineering, Economics, Business, Social Sciences, or a field related to international development, business, or energy efficiency
• At least 2 years of experience in consumer durable goods, tech, climate tech, management consulting, finance, or a related industry
• Exceptional analytical skills
• Adept at data analysis and modeling
• Able to thrive in a fast-paced environment, where needs and context can change quickly
• Creative problem-solving abilities
• Confidence working independently and collaboratively
• A proactive team player
• Results-oriented and impeccably organized

Advantage:
• Experience working in emerging markets
#jobreference2 #region1 
This vacancy is now closed.
However, we have found similar vacancies for you: