Associate, Global Health Workforce Short Term
United States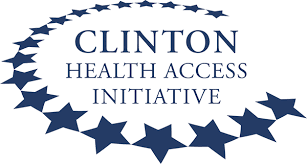 Organization: CHAI - Clinton Health Access Initiative
Location: United States
Grade: Mid level - Associate Level - Open for both International and National Professionals
Occupational Groups:

Public Health and Health Service
Human Resources
Medical Practitioners

Closing Date:
Associate, Global Health Workforce Short Term
Type

Temporary | Full-Time

Program (Division)

Universal Healthcare Coverage - Global Health Workforce

Additional Location Description

This role is flexible to be based in a CHAI program country, pending leadership approval.
Overview
The Clinton Health Access Initiative, Inc. (CHAI) is a global health organization committed to our mission of saving lives and reducing the burden of disease in low-and middle-income countries. We work at the invitation of governments to support them and the private sector to create and sustain high-quality health systems.

CHAI was founded in 2002 in response to the HIV/AIDS epidemic with the goal of dramatically reducing the price of life-saving drugs and increasing access to these medicines in the countries with the highest burden of the disease. Over the following two decades, CHAI has expanded its focus. Today, along with HIV, we work in conjunction with our partners to prevent and treat infectious diseases such as COVID-19, malaria, tuberculosis, and hepatitis. Our work has also expanded into cancer, diabetes, hypertension, and other non-communicable diseases, and we work to accelerate the rollout of lifesaving vaccines, reduce maternal and child mortality, combat chronic malnutrition, and increase access to assistive technology. We are investing in horizontal approaches to strengthen health systems through programs in human resources for health, digital health, and health financing. With each new and innovative program, our strategy is grounded in maximizing sustainable impact at scale, ensuring that governments lead the solutions, that programs are designed to scale nationally, and learnings are shared globally.

At CHAI, our people are our greatest asset, and none of this work would be possible without their talent, time, dedication and passion for our mission and values. We are a highly diverse team of enthusiastic individuals across 40 countries with a broad range of skillsets and life experiences. CHAI is deeply grounded in the countries we work in, with majority of our staff based in program countries. Learn more about our exciting work: http://www.clintonhealthaccess.org

CHAI is an Equal Opportunity Employer, and is committed to providing an environment of fairness, and mutual respect where all applicants have access to equal employment opportunities. CHAI values diversity and inclusion, and recognizes that our mission is best advanced by the leadership and contributions of people with diverse experience, backgrounds, and culture.
CHAI Health Workforce Background:

A skilled health workforce is the backbone of every health system and therefore an essential precondition for progress toward universal health coverage (UHC). The WHO estimates a projected shortage of 10 million health workers by 2030, with the majority of that shortage (7.5 million) falling in low- and middle-income countries. This gross shortage is due to the fact that many governments face significant challenges planning for, producing, and sustaining their workforces at the quantity and quality needed to meet health system demand.
CHAI assists governments to develop their health workforces by enhancing their capacity to train highly qualified health workers and by strengthening national systems to finance, deploy, and manage those health workers. CHAI's approach to health workforce strengthening is context-specific and depends significantly on the nature of the challenges and opportunities in a given country. In several cases, CHAI has partnered with government leaders like those in Liberia and Rwanda to plan for and implement long-term, national pre-service training scale-up programs designed to dramatically increase the number of health care providers in the country—from community health workers to pediatric surgeons. This work involves supporting government leaders to set the vision for the future workforce, ensure absorption capacity for those workers, and then develop and mobilize resources for detailed costed plans to expand training capacity in select pre-service training programs for health workers through investments in infrastructure, equipment, faculty development, and visiting faculty to fill gaps and rapidly increase scale. In other contexts, significant workforce expansion may not be possible, so CHAI instead works with governments to get the best out of their existing workforces through management interventions that ensure health workers are effectively deployed, supported, trained, and supervised. These kinds of interventions can be particularly critical at the primary care level, where governments may not have the ability to dramatically expand their primary care workforces, but seek opportunities to improve the availability and quality of essential services provided at that level. Community health workers are proven to be cost-effective in expanding access to critical preventive, promotive, and basic curative services. Community health systems play an essential role in connecting people to the care they need, and CHAI has worked with governments in several countries to design, refine, and scale national integrated community health models that deliver essential primary care services, reduce verticalization and fragmentation, and improve health access and outcomes.
Currently, CHAI is focused on health workforce programming in Ethiopia, Kenya, Liberia, Malawi, Nigeria, Rwanda, Sierra Leone, Zambia, and Zimbabwe.
Position Overview:
This role will work with CHAI's Global Health Workforce Team to support completion, refinement, and dissemination of CHAI's Community Health Strategy as well as finalization of CHAI's Health Workforce Program strategy over a four-month period. The Associate will work across two active strategy development processes, including with contributors from various CHAI country and program teams across time zones. The role may also include other elements of general support to CHAI's Health Workforce team associated with defining and delivering on programmatic strategy, including planning a global summit for Health Workforce at CHAI. 

As part of the Community Health Strategy, CHAI has supported governments to design, pilot, scale, and strengthen national CHW programs in many different country contexts for over a decade. Epidemics and pandemics like Ebola and COVID-19 have called attention to the importance of CHW programs in pandemic preparedness and response. As many LMICs look to invest in resilient primary health systems and accelerate progress toward Universal Health Coverage, there is a groundswell of global interest in strengthening national CHW programs. However, establishing strong national CHW programs that deliver their high potential impact at scale can prove challenging. The landscape of partner organizations supporting CHW programs is crowded and fragmented. CHAI has been working to develop an organizational strategy to define a vision & strategy for CHAI's role in supporting our partner governments in this technical area, specifically an impactful role that is aligned to CHAI's unique strengths, competencies, and principles, and that is not duplicative of other organizations' strengths.

As part of the Health Workforce Strategy, CHAI conducted a strategy refresh for its Health Workforce Program in 2021 and 2022. The heavily consultative and participatory process included: re-examining the evidence of major workforce challenges and solutions, consulting key advisors and CHAI country teams, and considering what strategies and technical work CHAI is best suited to support our partner governments with. The strategy development process was supported by an internal Steering Committee and an external Advisory Group comprised of global health workforce experts; these groups have reviewed and provided feedback on the final strategy. 

CHAI's new Health Workforce Strategy includes a master strategy framework and narrative, as well as sub-strategies detailing the problem statements, opportunities, and CHAI's technical approach for each of six specific content areas: Evidence-based Planning & Information Systems; Pre-service Education; Continuous Learning; Workforce Financing; Enabling Environment; and Attraction & Retention. The forthcoming CHAI Community Health Strategy will also be considered as a sub-strategy to the overall Health Workforce Strategy. Each of these sub-strategies has a corresponding sub-strategy brief in mature draft form (70-90% final), but requires additional desk review to respond to comments and incorporate additional evidence. The overall strategy document, summary materials, and theory of change will also need to be updated to integrate the content coming out of the CHAI Community Health Strategy, which will be considered an additional sub-strategy of the overall Health Workforce Program Strategy.
Candidates must have a demonstrated ability to produce high quality work independently and manage multiple workstreams. The ideal candidate is familiar with key health systems strengthening concepts, topics in health workforce development, strategy development, and can confidently prepare polished communication materials. This position will report to a Manager on the CHAI Health Workforce Global Team, who will provide technical guidance and oversight to the position. The role can be based in the United States or a CHAI program country, depending on work permissions and leadership approval.
This position is short-term, slated to be four months with no guarantee of an extension. We are ideally seeking someone to fill this role from September 2023 – January 2024.
Responsibilities
Community Health Strategy – (50%)
Supporting coordination of a participatory strategy development working group
Supporting the organization of complex, abstract ideas in digestible frameworks and written products
Supporting the development & iterative refinement of a strategy draft
Preparing for feedback consultations and discussions
Health Workforce Strategy – (40%)
Responsible for reviewing each sub-strategy brief, identifying outstanding edits required, and conducting desk review and consultations as needed to make final changes
Responsible for updating the master strategy narrative and theory of change to reflect final inputs from CHAI's Health Workforce team as well as the integration of community health content
Other – (10%)
Support the Global Health Workforce team with other projects in service of the Health Workforce Program Strategy as required, which could include but are not limited to: preparations for a multi-country summit meeting, preparing concept notes and materials for communication or advocacy opportunities, or supporting new project scoping or proposal development
Qualifications
Bachelor's Degree or equivalent plus 2-4 years work experience, with preference for experience related to strategy development, management consulting, strategic communications, or healthcare project or programs. Candidates with more or less experience will be considered, with title to be adjusted commensurate with prior experience
Exceptional written and verbal communication skills in English, including the ability to prepare and present information in a compelling manner
Ability to prepare polished communication materials (e.g. strategy documents, briefs, slide decks)
Excellent critical thinking skills and ability to give structure to abstract ideas so they can be effectively communicated
Ability to communicate effectively with people of varied professional, cultural, and educational backgrounds
Experience conducting desk research and literature reviews and synthesizing results
Entrepreneurial mindset with a demonstrated ability to work independently on complex projects
High attention to detail
Ability to independently coordinate small projects or plan events
Experience balancing multiple deadlines and priorities simultaneously
Ability to work effectively in a remote workplace (tele-commute) setting and work with teams across time zones
Ability to work with humility and achieve results
High levels of proficiency in Microsoft Word, Excel, PowerPoint, and internet applications
Advantages:
Previous experience leading or supporting the development of strategy materials, or high level strategic communication materials
Previous experience working in health systems strengthening or health workforce in LMICs
Experience working in developing countries, particularly in the health sector and in Sub-Saharan Africa
Experience working with country governments and international partners
#jobreference2 #region1