VAC-10396 Enumerator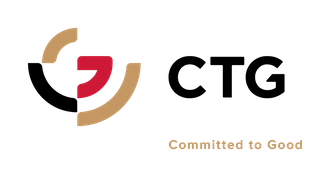 Organization: CTG - Committed To Good
Location:
Grade: Mid level - Mid level consultancy
Occupational Groups:

Children's rights (health and protection)
Population matters (trends and census)

Closing Date:

Closed
Job description

CTG overview

CTG staff and support humanitarian projects in fragile and conflict-affected countries around the world, providing a rapid and cost-effective service for development and humanitarian missions. With past performance in 17 countries – from the Middle East, Africa, Europe, and Asia, we have placed more than 20,000 staff all over the world since operations began in 2006.

CTG recruits, deploys and manages the right people with the right skills to implement humanitarian and development projects, from cleaners to obstetricians, and mechanics to infection specialists, we're skilled in emergency response to crises such as the Ebola outbreak in West Africa. Key to successful project delivery is the ability to mobilise at speed; CTG can source and deploy anyone, anywhere, in less than 2 weeks and have done so in 48 hours on a number of occasions.

Through our efficient and agile HR, logistical and operational services, CTG saves multilateral organisations time and money. We handle all our clients' HR related issues, so they are free to focus on their core services.

Visit www.ctg.org to find out more

Overview of position

Objective:

We are conducting an impact evaluation of the Cash for Work (CfW) program in Somalia for our client to assess its effectiveness in providing income support to vulnerable individuals & facilitating the development of essential community assets.

Population:

1697 households in 14 districts in South Central, Somaliland & Puntland.

Survey instrument:

Enumerators will administer a household questionnaire covering various topics, including household composition, land ownership, livestock possession, consumption patterns, coping strategies, access to basic services, social cohesion, resilience to shocks & more.

Services requested:

Enumerators are required to administer a follow up questionnaire to the same 1697 households surveyed during a baseline in February 2023.

The goal is to gather information 6 months after the start of the public works program to evaluate its short term impact on beneficiaries.

Important note:

Only Enumerators who reside in the target locations or have knowledge of the location & are currently physically present will be eligible to apply.

Role objectives

Conduct individual & group interviews using surveying techniques.

Administer the follow up questionnaire accurately & comprehensively.

Ensure informed consent & confidentiality of respondents.

Report any challenges or issues encountered during data collection.

Attend training sessions & meetings with the core team.

Project reporting

Reporting to the field Coordinator and field Supervisor.

Key competencies

High School Diploma or equivalent.

Proven knowledge & experience in surveying techniques.

Familiarity with local languages in the study's geographical areas is essential.

Reside in & have knowledge of the targeted districts for easier data collection..

Enumerators will undergo training sessions organized by the Field Coordinator in Somalia to ensure a thorough understanding of the questionnaire, data collection procedures & ethical considerations.

Team management

This role has no team management responsibility.


Further information

Important note:

Only Enumerators who reside in the target locations or have knowledge of the location & are currently physically present will be eligible to apply.

Qualified female candidates are encouraged to apply for this role.

The data collection is expected to be completed within a 2 month timeframe.

Enumerators will be engaged for approximately 35 - 33 working days based on project needs.

Field Coordinator & Field Supervisor will oversee Enumerator training, supervise the data collection process & promptly address any inquiries or challenges that arise during data collection.


Disclaimer: At no stage of the recruitment process will CTG ask candidates for a fee. This includes during the application stage, interview, assessment and training.
This vacancy is now closed.
However, we have found similar vacancies for you: