VAC-10411 Project Manager
Somalia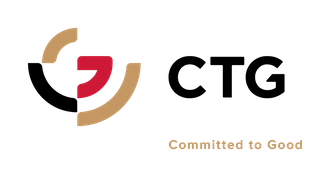 Organization: CTG - Committed To Good
Location: Somalia
Grade: Mid level - Mid level consultancy
Occupational Groups:

Children's rights (health and protection)
Project and Programme Management
Managerial positions

Closing Date:

Closed
Job description

CTG overview

CTG staff and support humanitarian projects in fragile and conflict-affected countries around the world, providing a rapid and cost-effective service for development and humanitarian missions. With past performance in 17 countries – from the Middle East, Africa, Europe, and Asia, we have placed more than 20,000 staff all over the world since operations began in 2006.

CTG recruits, deploys and manages the right people with the right skills to implement humanitarian and development projects, from cleaners to obstetricians, and mechanics to infection specialists, we're skilled in emergency response to crises such as the Ebola outbreak in West Africa. Key to successful project delivery is the ability to mobilise at speed; CTG can source and deploy anyone, anywhere, in less than 2 weeks and have done so in 48 hours on a number of occasions.

Through our efficient and agile HR, logistical and operational services, CTG saves multilateral organisations time and money. We handle all our clients' HR related issues, so they are free to focus on their core services.

Visit www.ctg.org to find out more

Overview of position

CTG is conducting an impact evaluation of the Cash for Work (CfW) program in Somalia for our client to assess its effectiveness in providing income support to vulnerable individuals & facilitating the development of essential community assets.

Role objectives

Provide overall leadership & strategic direction for the Cash for Work (CfW) impact evaluation project.

Supervise & coordinate the project team, including Field Supervisors & Enumerators, ensuring that roles & responsibilities are clearly defined.

Oversee data collection activities to ensure high data quality, integrity & adherence to ethical standards.

Adapt the comprehensive project plan, including timelines, budgets & resource allocation making recommendations where necessary.

Liaise with relevant stakeholders, including the client, local authorities & community representatives, to ensure smooth project implementation.

Prepare regular progress reports & share project updates with the client & other stakeholders as required.

Identify potential risks & challenges & develop strategies to mitigate them.

Provide training & capacity-building support to Field Supervisors & Enumerators to enhance their performance.

Manage project finances & expenditures within the allocated budget.

Project reporting

The Project Manager will report directly to the client & work closely with the core project team, including Field Supervisors & Enumerators..

Key competencies

Master's Degree in a relevant field, such as Economics, Statistics, Social Policy, Sociology, Development Studies, Agronomy, or other relevant subjects.

A track record of at least 2 projects (surveys & / or impact evaluations) as a Lead Manager carried out in the past 5 years.

Experience managing at least 1 project in Somalia in the past 3 years.

Team management

Team management experience is required for this role.

Further information

The Project Manager will be engaged for the entire duration of the project, for 2 months which includes planning, implementation & reporting phases.

Qualified female candidates are encouraged to apply for this role.

Disclaimer: At no stage of the recruitment process will CTG ask candidates for a fee. This includes during the application stage, interview, assessment and training.
This vacancy is now closed.
However, we have found similar vacancies for you: