Associate, Neglected Tropical Diseases
Cotonou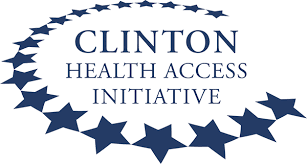 Organization: CHAI - Clinton Health Access Initiative
Location: Cotonou
Grade: Mid level - Associate Level - Open for both International and National Professionals
Occupational Groups:

Malaria, Tuberculosis and other infectious diseases

Closing Date:
Associate, Neglected Tropical Diseases
Program (Division)

Country Programs - Benin
Overview
The Clinton Health Access Initiative, Inc. (CHAI) is a global health organization committed to saving lives and reducing the burden of disease in low-and middle-income countries, while strengthening the capabilities of governments and the private sector in those countries to create and sustain high-quality health systems that can succeed without our assistance.
CHAI was founded in 2002 in response to the HIV/AIDS epidemic with the goal of dramatically reducing the price of life-saving drugs and increasing access to these medicines in the countries with the highest burden of the disease. Over the following two decades, CHAI has expanded its focus. Today, in addition to our work in HIV, we work in conjunction with our partners to prevent and treat infectious diseases including neglected tropical diseases, malaria, tuberculosis, hepatitis and COVID-19. Our work has also expanded into cancer, diabetes, hypertension, and other non-communicable diseases, and we work to accelerate the rollout of lifesaving vaccines, reduce maternal and child mortality, combat chronic malnutrition, and increase access to assistive technology. We are investing in horizontal approaches to strengthen health systems through programs in human resources for health, digital health, and health financing. With each new and innovative program, our strategy is grounded in maximizing sustainable impact at scale, ensuring that governments lead the solutions, that programs are designed to scale nationally, and learnings are shared globally.
At CHAI, our people are our greatest asset, and none of this work would be possible without their talent, time, dedication and passion for our mission and values. We are a highly diverse team of enthusiastic individuals across 40 countries with a broad range of skillsets and life experiences. CHAI is deeply grounded in the countries we work in, with majority of our staff based in program countries. Learn more about our exciting work: http://www.clintonhealthaccess.org
CHAI is an Equal Opportunity Employer, and is committed to providing an environment of fairness, and mutual respect where all applicants have access to equal employment opportunities. CHAI values diversity and inclusion, and recognizes that our mission is best advanced by the leadership and contributions of people with diverse experience, backgrounds, and culture.
Program Overview
Neglected Tropical Diseases (NTDs) including schistosomiasis, onchocerciasis, soil-transmitted helminths, lymphatic filariasis and trachoma, affect more than one billion people worldwide, disproportionately impacting children and the world's poorest populations. Preventative Chemotherapy (PC) NTDs can be prevented and treated with existing medicines and tools, and countries are aiming to eliminate these diseases by 2030. To achieve this goal while operating under significant resource constraints, national NTD programs need to make data-informed decisions to improve strategic planning, mobilize and make efficient use of increasingly limited resources, and inform the targeting and implementation of prevention and treatment campaigns for NTDs.
In Benin, the program aims to support the ownership and use of data and modeling by the National NTDs Program (PNLMT) to inform decision-making, including the effective planning and implementation of mass drug administration campaigns for PC NTDs. The program will help the National NTDs Program to improve the quality, availability, and accessibility of data through strengthened data systems; tailor high-quality analyses to program needs; inform operational plans with evidence; and more effectively implement plans at various levels of the health system to accelerate NTD elimination. The program seeks to strengthen the PNLMT's ability to make data-driven decisions to improve strategic planning, mobilize and use resources effectively, and inform the targeting and implementation of operations to combat NTDs. In 2023, the PNLMT will implement a digitized campaign against onchocerciasis, offering the opportunity to use data to increase the effectiveness of mass drug administration.
Role Overview
CHAI is seeking a highly motivated and mission-driven individual to work as an NTD Associate to implement activities that improve data quality and timeliness, expand accessibility of data and analytics to the NTD program, and strengthen data use by facilitating routine data review and improving analytics for decision-making. The Associate will work closely with regional technical teams including surveillance, analytics, health informatics, finance, and vector control. Immediate activities in Benin include supporting improved data use in planning the onchocerciases campaign, facilitating use of data analytics in resource mobilization advocacy briefs for the NTD program, and coordinating data reviews for improved data quality.
The successful candidate will need to possess strong leadership, communication, organizational, and management skills, and be able to work independently to drive implementation. The candidate will report to the Malaria and NTD Senior Program Manager and work closely with CHAI global teams, the National NTD program and other implementing partners to design and manage implementation of context-appropriate strategies and approaches. CHAI places great value on the following qualities in its staff: resourcefulness, resilience, responsibility, patience, tenacity, humility, independence, energy, and work ethic.
Responsibilities
Capacity building on data collection, retrieval, analysis, visualization and use for operational planning and other strategic decision-making (30%)
Assist with capacity building for government staff and on systematic data use by developing manuals, SOPs, and other relevant training materials.

Help cultivate a culture of data-use within the NTD program

by monitoring and strengthening the quality of data inputs, refining analytical outputs, and developing context-appropriate strategies to strengthen the NTD program's data use.

Lead training and coaching sessions for key stakeholders on data use and on NTD data repository, once developed.

Identify additional in-country partners to support and sustain capacity building initiatives for NTD program.
Technical assistance on data use (20%)
Coordinate survey and MDA data reviews at central and peripheral levels; support DHIS-2 data reviews.

Support development of global NTDs scorecards for Benin.

Support consolidation of relevant data for certification of NTDs elimination dossiers as applicable.

Identify opportunities for improved data use in planning and execution of NTD mass drug campaigns.
Health information systems strengthening (20%)
Support development and roll out of an integrated NTD database including user testing and feedback.

Develop dashboards for NTD database and link them to other visualization tools.

Develop M&E framework and update schedule for improving integrated database and relevant tools.
Knowledge brokering on use of modelling to inform NTD program implementation activities (20%)
Serve as liaison between NTD modelling stakeholders and the national NTD program to support development and validation of the program's modelling questions and ensure dialogue between modelers and the program.

Translate modelling results into decision-making recommendations and advocacy materials.
Support vector control initiatives to improve entomology surveillance across the NTDs and malaria programs (10%)
Collaborate with other in-country partners to strengthen MoH monitoring of sentinel sites.

Support review of insecticide resistance monitoring and data interpretation.
Qualifications
Minimum of a bachelor's

degree with at least 5 years of experience in a relevant field (statistics, economics, mathematics, information systems, computer science, epidemiology, health systems) in the public or private sector with increasing responsibility.

Advanced degree in public health, public policy, business administration or other relevant discipline.

Experience working in sub-Saharan Africa, preferably in French-speaking West Africa and Benin.

Excellent organizational and management skills, including time management and project management. Ability to manage multiple tasks simultaneously and to prioritize and manage projects under pressure.

Very strong qualitative and quantitative data analysis, research and presentation skills, including proficiency in MS Excel, PowerPoint and Word. Expert data visualization skills.

Knowledge of health management information systems and data entry systems such as DHIS2, ODK and CommCare.

Experience with technology deployment including user-centered design methods, such as usability testing and prototyping; ability to understand user needs and requirements.

Ability to design and develop data collection instruments, such as questionnaires and observation forms.

Exceptional problem-solving skills and analytical capabilities.

Excellent relationship management skills, including experience in developing and managing government relations.

Ability to learn new topics quickly and to absorb and synthesize a wide range of information.

Ability to be effective, calm, and flexible in high-pressure situations, to handle multiple tasks simultaneously and to effectively prioritize.

Strong ability to build consensus among diverse multi-stakeholder groups and ability to work in a multi-cultural environment.

Strong work ethic, humility, integrity.

Strong command of French and at least an intermediate level of English.
Advantages:
Knowledge of NTD or other global infectious diseases.

Experience working on integration of information management systems.

Understanding of disease surveillance (including surveillance platforms) with knowledge of global health issues.

Knowledge of dashboard development tools (PowerBI and/or other relevant software).

Experience in data management (including managing databases), ETL tools/processes and data analysis.

Certification in project management.

Any statistical and geospatial analysis experience (R, SAS, STATA, ArcGIS and/or other relevant software).

Familiarity with emerging technologies for data collection and reporting, data integration, and data visualization and analysis.
#jobreference2 #region4