VAC-10420 Light Vehicle Driver
Addis Ababa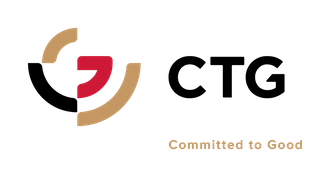 Organization: CTG - Committed To Good
Location: Addis Ababa
Grade: Level not specified - Level not specified
Occupational Groups:

Administrative support
Logistics
Children's rights (health and protection)
Transport and Distribution

Closing Date:

Closed
Job description

CTG overview

CTG staff and support humanitarian projects in fragile and conflict-affected countries around the world, providing a rapid and cost-effective service for development and humanitarian missions. With past performance in 17 countries – from the Middle East, Africa, Europe, and Asia, we have placed more than 20,000 staff all over the world since operations began in 2006.

CTG recruits, deploys and manages the right people with the right skills to implement humanitarian and development projects, from cleaners to obstetricians, and mechanics to infection specialists, we're skilled in emergency response to crises such as the Ebola outbreak in West Africa. Key to successful project delivery is the ability to mobilise at speed; CTG can source and deploy anyone, anywhere, in less than 2 weeks and have done so in 48 hours on a number of occasions.

Through our efficient and agile HR, logistical and operational services, CTG saves multilateral organisations time and money. We handle all our clients' HR related issues, so they are free to focus on their core services.

Visit www.ctg.org to find out more

Overview of position

Transport passengers and luggage in the safest manner in accordance to the Policies Procedures & Normative Guidelines as establish by our client.

Role objectives

Under the direct supervision of immediate supervisor the incumbent shall perform the following duties:-

Perform a daily inspection of the vehicle and ensure that it is mechanically sound and to report any problems or defects to immediate supervisor.

Ensure that the vehicle under direct responsibility is thoroughly cleaned and maintained in a good mechanical condition.

Ensure that the Vehicle logbook is duly completed on a daily and timely basis free from errors to maintain good records.

Ensure that the vehicle is always fuelled on time and make sure that the fuel consumption figures are maintained within the established parameters as set by our client.

Responsible to ensure that all passengers and luggage loaded at Origin are safely transported to the Destination as well as plan most economical (safest) schedule and route.

Held responsible and accountable for vehicle and any tools or equipment given to the driver (and signed for) and ensure that it remains in good condition.

Drive always in a safe and responsible manner with due respect and attention for other vehicles, property.

Whilst the vehicle is in the workshop the driver shall assist in repairs & maintenance activities as required.

Any accident that may occur must be immediately reported to supervisor and or other parties concerned in accordance to the rules and regulations of the Organisation.

Driver will only travel to authorised destination(s) and only take authorised passenger(s),  under no circumstance shall deviate from this unless authorised by immediate supervisor.

Will perform any other duties as requested by immediate Supervisor

Project reporting

This role works under the direct supervision of the Assistant Traffic Officer.

Key competencies

Qualifications & Experience:

Holder of a valid, clean driving licence in accordance to the vehicle category assigned to drive in accordance to National Regulations.

Must have had at least 2 years minimum experience preferably 5 years gained in the relevant driver licence category.

Speak, Amharic or other local language

Speak. English preferred




Performance criteria:

Fuel consumption figures maintained within parameters set.

Complete all Vehicle administrative documents (Vehicle Log books, Way Bills..)  accurately and correctly and in turn, hand them over to Traffic Officer on a timely basis.

Vehicle maintained in good mechanical condition, limited tyre wear free from any breakages in accordance to standards set by the Organisation.

Required to report on time for duty as per establish established working hours and sign the time sheet prepared for this purpose.

Team management

Will liaise & cooperate with all other client's employees & Cooperating Partners.

Further information

At least 5 years minimum experience gained in the relevant driver licence category.

 Qualified female candidates are strongly encouraged to apply for this role.

Disclaimer: At no stage of the recruitment process will CTG ask candidates for a fee. This includes during the application stage, interview, assessment and training.
This vacancy is now closed.
However, we have found similar vacancies for you: