VAC-10416 Senior Monitoring and Evaluation Assistant
Mogadishu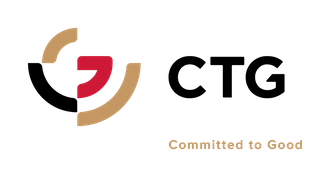 Organization: CTG - Committed To Good
Location: Mogadishu
Grade: Level not specified - Level not specified
Occupational Groups:

Administrative support
Monitoring and Evaluation
Children's rights (health and protection)

Closing Date:

Closed
Job description

CTG overview

CTG staff and support humanitarian projects in fragile and conflict-affected countries around the world, providing a rapid and cost-effective service for development and humanitarian missions. With past performance in 17 countries – from the Middle East, Africa, Europe, and Asia, we have placed more than 20,000 staff all over the world since operations began in 2006.

CTG recruits, deploys and manages the right people with the right skills to implement humanitarian and development projects, from cleaners to obstetricians, and mechanics to infection specialists, we're skilled in emergency response to crises such as the Ebola outbreak in West Africa. Key to successful project delivery is the ability to mobilise at speed; CTG can source and deploy anyone, anywhere, in less than 2 weeks and have done so in 48 hours on a number of occasions.

Through our efficient and agile HR, logistical and operational services, CTG saves multilateral organisations time and money. We handle all our clients' HR related issues, so they are free to focus on their core services.

Visit www.ctg.org to find out more

Overview of position

Since the formation of the Federal Government of Somalia, the country has made significant progress towards restoring peace & security. However, significant destabilizing factors remain. These include most notably, the persistent threat of violent extremist group Al Shabaab, particularly in rural areas, recurrent & unresolved clan, land & resource based conflicts, weak & nascent institutions & the internal displacement of more than 2 million individuals.

While the transition, recovery & development needs of Somalia, after almost 3 decades of civic conflict & violent extremism remain a long term, if not generational process, such progress will be unachievable in the absence of solid foundations for peace & security, particularly at community levels. Currently, several regions remain at risk of deteriorating into clan based conflict & falling under the occupation of violent extremist groups, in the absence of consolidated, strategic support for stability.

Since 2016, our client has been supporting the government to lead & for communities to drive transition & recovery processes in areas impacted by displacement, conflict & violent extremism. These programs, which are implemented through our clients Somalia Transition & Recovery Pillar (TRP), are intended to promote peace, security & stability in fragile & displacement affected areas of Somalia.

Under the overall supervision & management of the Senior Program Coordinator (TRP) & HSO & the direct supervision of the Program Officer (Monitoring, Evaluation & Communications), the Monitoring & Evaluation Assistant will be responsible for coordinating the activities of the program's monitoring, evaluation & reporting functions.

Role objectives

Collate information into new knowledge products in support of strategic priorities & support in the generation, sharing & using knowledge to support improved programming & to provide objective & evidence based interpretations of data with pragmatic recommendations.

Contribute to the design & production of topic guides, training modules, working papers, research reports & data visualization media.

Contribute to the development of the community stabilization data visualization dashboard.

Assist in developing project monitoring plans & operational monitoring tools (e.g., checklists, questionnaires, interviews & survey forms, etc.) with clear & concise roles, timelines & targets.

Lead data collection through household surveys, key informant interviews & focus group discussion in timely manner & assist in translating data collection tools including post intervention monitoring tools, baseline, mid term, end line, impact evaluation methodologies from English to Somali.

Develop a comprehensive staff training series to build team capacities in monitoring, evaluation & learning, including log frames, baselines & survey methods, monitoring work plans, impact indicator development, data analysis & interpretation.

Participate in strengthening existing M&E systems for the projects & keep records of M&E documents in hard & soft copies, organize them based on the activity related & upload into Share Point accordingly the data management system & present when required.

Establish an effective system for assessing the validity of monitoring & evaluation data through a review of activities, completed monitoring forms / databases & a review of aggregate level statistics reported.

Conduct periodic field monitoring visits to maintain current information for accurate documentation & reporting, coordinate logistics & play a key role in all internal & external assessments.

Collect & present relevant information & support in the project reporting by closely coordinating with project teams & focal persons to guide the program implementation teams provide timely & accurate reports & develop forms that harmonize between field needs & database reporting.

Work closely with the project staff to ensure that accurate & concise success stories / human interest stories are documented & lessons learned from project evaluations are recorded properly & shared with the program teams on time.

Closely follow up with complaints, response & feedback mechanism.

Perform such other duties as may be assigned.

Project reporting

This role reports to the line manager.


Key competencies

 5 years' experience in monitoring, evaluation, accountability & learning, including knowledge of remote implementation.

Experience producing M&E reports including baselines, endlines, FGD reports, post intervention monitoring.

Experience working for an international NGO or UN agency.

Experience with international humanitarian organizations, non governmental or governmental institutions / organizations in a multicultural setting.

Experience supervising a team & coordinating with different stakeholders for the implementation of M&E activities.

Knowledge of working in conflict / volatile contexts on community stabilization in Somalia.

Knowledge of implementing M&E activities for community stabilization programming.

Excellent & demonstrable analytical, communication & writing skills.

Knowledge in the usage of Kobo collect for M&E data collection & office software packages (MS Word, Excel, etc.) & knowledge of spreadsheet & data analysis.

Respects & promotes individual & cultural differences, encourages diversity & inclusion wherever possible.

Maintain high ethical standards & acts in a manner consistent with organizational principles / rules & standards of conduct.

Demonstrates ability to work in a composed, competent & committed manner & exercises careful judgment in meeting day to day challenges.

Develops & promotes effective collaboration within & across units to achieve shared goals & optimize results.

Produces & delivers quality results in a service oriented & timely manner, is action oriented & committed to achieving agreed outcomes.

Continuously seeks to learn, share knowledge & innovate.

Takes ownership for achieving the organization's priorities & assumes responsibility for own action & delegated work.

Encourages & contributes to clear & open communication, explains complex matters in an informative, inspiring & motivational way.

Provides a clear sense of direction, leads by example & demonstrates the ability to carry out the organization's vision.

Assists others to realize & develop their leadership & professional potential.

Creates an enabling environment where staff can contribute their best & develop their potential.

Promotes shared values & creates an atmosphere of trust & honesty.

Works strategically to realize the organization's goals & communicates a clear strategic direction.

Leads with humility & shows openness to acknowledging own shortcomings.

Team management

This role has no team management responsibility.

Further information

Qualified female candidates are encouraged to apply for this role.

Educational certificate of the selected candidate will be sent for cross verification.

Disclaimer: At no stage of the recruitment process will CTG ask candidates for a fee. This includes during the application stage, interview, assessment and training.
This vacancy is now closed.
However, we have found similar vacancies for you: