VAC-10434 Health, Safety, Social and Environmental / Safeguard Officer (HSSE Officer)
Mogadishu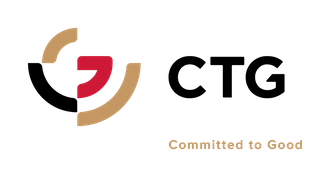 Organization: CTG - Committed To Good
Location: Mogadishu
Grade: Level not specified - Level not specified
Occupational Groups:

Public Health and Health Service
Social Affairs
Environment
Security and Safety
Children's rights (health and protection)

Closing Date:

Closed
Job description

CTG overview

CTG staff and support humanitarian projects in fragile and conflict-affected countries around the world, providing a rapid and cost-effective service for development and humanitarian missions. With past performance in 17 countries – from the Middle East, Africa, Europe, and Asia, we have placed more than 20,000 staff all over the world since operations began in 2006.

CTG recruits, deploys and manages the right people with the right skills to implement humanitarian and development projects, from cleaners to obstetricians, and mechanics to infection specialists, we're skilled in emergency response to crises such as the Ebola outbreak in West Africa. Key to successful project delivery is the ability to mobilise at speed; CTG can source and deploy anyone, anywhere, in less than 2 weeks and have done so in 48 hours on a number of occasions.

Through our efficient and agile HR, logistical and operational services, CTG saves multilateral organisations time and money. We handle all our clients' HR related issues, so they are free to focus on their core services.

Visit www.ctg.org to find out more

Overview of position

Our client is an operational arm of the United Nations, supporting the successful implementation of their partners' peacebuilding, humanitarian & development projects around the world. Mandated as a central resource of the United Nations, they provide sustainable project management, procurement & infrastructure services to a wide range of governments, donors & United Nations organizations. With over 7,000 personnel spread across 80 countries, our client offers its partners the logistical, technical & management knowledge they need, where they need it. By implementing around 1,000 projects for their partners at any given time, our client makes significant contributions to results on the ground, often in the most challenging environments.

Our client is located in Mogadishu & oversees the organization's operations in Somalia, they implement a large portfolio of projects in partnership with other UN agencies & various donors in Somalia, ranging from physical infrastructure to transactional projects. The HSSE Officer provides technical assistance & expertise with reference to the health & safety of construction works as well as field coordination, ensuring high quality & consistency of safe working environment is established for construction works . The HSSE Officer promotes a collaborative, client focused, quality & results oriented approach in the project team.

Our client will implement sub component 3.1 building emergency response capacity at hospitals of the additional financing for the Somalia COVID-19 emergency vaccination project funded by the World Bank. They will rehabilitate 6 regional hospitals, 1 in each Federal Member State of Somalia as well as in Banadir. The effort will include developing capacity for blood transfusions, respiratory therapy, triage response, solar powered oxygen & isolation centers'. Further, it will help upgrade the infrastructure & develop the capacity to manage climate emergencies, including preparedness & response plans, creating a climate emergency hospital response team & upgrading medical capacity to handle the impacts of climate shocks (such as malnutrition, injuries, drowning & climate sensitive diseases).

Role objectives

Summary of functions:

Planning, coordination & implementation.

Monitoring & reporting.

Knowledge management & innovation.

Planning, coordination & implementation:

Working with our clients team (environmental & social safeguard team members), prepare / review the contract specific safeguard instruments such as environment & social management plan, stakeholder engagement plan, security management plan etc.

Coordinate the overall implementation of our clients Health, Safety; Social & Environmental (HSSE) systems, policy, procedures in the projects.

Ensure compliance to all HSSE policies, procedures, rules & requirements in all projects & communicated.

Support all project teams in the development of Health & Safety Plan & Environmental Safeguards Management Plan (ESMP) for all projects & its implementation in compliance with our clients HSSE policies, procedures & guidelines.

Liaise & regularly coordinate with the project teams to ensure their respective contractors comply with our cients HSSE requirements including training & reporting.

Support all HSSE related matters during all phases of the project.

Monitoring & reporting:

Assist in the monitoring of the project activities implementation to ensure compliance to the World Bank's (WB's) environmental & social standards & the approved contract specific environmental & social safeguard framework & plans including work site health & safety concerns.

Engage in community consultation on social safeguard related matters, social & environmental related data collection, monitoring & reporting activities.

Report on environmental & social safeguard non compliances including health & safety & improving opportunities.

Coordinates the monitoring & reporting of HSSE performance indicators such as inspections, incident management & training.

Support the recording & investigate of all HSSE incidents (including near misses) to determine the cause & to propose areas of improvement.

Prepare reports on incidents (including near misses) & compile statistical information to present to management on HSSE matters.

Conducts regular field inspection & monitoring visits to the project sites to ensure compliance to the HSSE requirements.

Perform HSSE projects' risk assessments as required, to ensure effective HSSE standards are in place as per our clients HSSE requirements.

Provide support to periodic project on site HSSE inspections & ensure closure of action items, in close coordination with the project team.

Supports in the development, implementation & follow up of corrective and preventive measures including lesson learnt from risk assessment, inspections & incident reviews.

Ensure a safe workplace environment is maintained at all times without risk to the health & safety of everyone including workers, our clients staff, other stakeholders & the general public.

Participate in regular country office & project meetings to report on relevant HSSE matters & to provide the necessary technical support.

Compiles & maintains system & project documentation such as procedures & reports as per our clients HSSE requirements.

Ensure that appropriate environmental mitigation measures are proposed & met.

Provide & assist in regular reports to the Head of Program on relevant HSSE activities.

Support with all aspects of relevant health, safety & welfare at work legislation & communicate relevant changes to the stakeholders.

Day to day administrative support provided to the project team.

Knowledge management:

Support in the development & implementation of specific HSSE training & capacity building for the country office.

Support, organize & conduct structured HSSE training for our clients project team, contractors, consultants, implementing partners & other stakeholders including induction.

The effective & successful achievement of results by the HSSE officer directly impacts on achievement of the projects & consequently reinforces the visibility & image of our client as an effective service provider in project services & management & strengthens its competitive position as a partner of choice in sustainable development & project services.

Project reporting

The HSSE Officer will report to the Senior Project Manager.

Key competencies

Bachelor's Degree or equivalent in Health & Safety Management, Environmental Management, Civil Engineering, Natural Sciences or other relevant discipline is required or a Diploma Certificate with 4 additional years of relevant work experience to the above duties & responsibilities may be accepted in lieu of a Bachelor's Degree. A Master's Degree or equivalent with relevant discipline is an asset.

A progressively responsible experience in Health, Safety, Social & Environmental (HSSE) management is required, with at least 3 years in managing & implementing projects' related HSSE matters is required.

Experience in Health & Safety risk assessments, inspections, incident investigation & training facilitation is an asset.

At least 1 year of experience with the design or implementation of environmental safeguards tools is required.

Experience working on infrastructure projects will be an asset.

Experience in Health, Safety & Environment management is an asset.

Experience working in a project or operations management capacity in a UN organization or a similar international organization would be considered a strong asset.

Experience liaising & working with government officials to facilitate planning, implementation & monitoring & evaluation of projects would be considered a strong asset.

Experience working in multicultural teams.

The HSSE Officer is responsible for keeping abreast of new developments in HSSE areas in construction works


Willingness to travel to project sites across the country.

Experience / knowledge of web based applications & Google Suite products, especially google forms, sheets, docs & slides is an asset.

Full working knowledge of English & Somali is required.

Knowledge of another official client's language is an asset.

Develops & implements sustainable business strategies, thinks long term & externally in order to positively shape the organization. Anticipates & perceives the impact & implications of future decisions & activities on other parts of the organization.

Treats all individuals with respect; responds sensitively to differences & encourages others to do the same. Upholds organizational & ethical norms. Maintains high standards of trustworthiness. Role model for diversity & inclusion.

Acts as a positive role model contributing to the team spirit. Collaborates & supports the development of others. Acts as positive leadership role model, motivates, directs & inspires others to succeed, utilizing appropriate leadership styles.

Demonstrates understanding of the impact of one's own role on all partners & always puts the end beneficiary first. Builds & maintains strong external relationships & is a competent partner for others (if relevant to the role).

Efficiently establishes an appropriate course of action for self & / or others to accomplish a goal. Actions lead to total task accomplishment through concern for quality in all areas. Sees opportunities & takes the initiative to act on them. Understands that responsible use of resources maximizes their impact on their beneficiaries.

Open to change & flexible in a fast paced environment. Effectively adapts its own approach to suit changing circumstances or requirements. Reflects on experiences 7 modifies own behavior. Performance is consistent, even under pressure. Always pursues continuous improvements.

Evaluates data & courses of action to reach logical, pragmatic decisions.

Takes an unbiased, rational approach with calculated risks. Applies innovation & creativity to problem solving.

Expresses ideas or facts in a clear, concise & open manner.

Communication indicates a consideration for the feelings & needs of others. Actively listens & proactively shares knowledge. Handles conflict effectively, by overcoming differences of opinion & finding common ground.

Demonstrates strong technical knowledge & commitment to continuous learning.

Demonstrates results orientation & focus on solutions.

Ability to develop & maintain effective work relationships with clients, donors & other stakeholders.

Ability to plan work in a collaborative manner & to manage priorities.

Works collaboratively with colleagues to achieve the goals of the project & in accordance with our clients shared goals.

Consistently approaches work with energy & a positive, constructive attitude.

Remains calm, in control & good humored even under pressure.

Team management

This role has no team management responsibility.

Further information

Qualified female candidates are encouraged to apply for this role.

Disclaimer: At no stage of the recruitment process will CTG ask candidates for a fee. This includes during the application stage, interview, assessment and training.
This vacancy is now closed.
However, we have found similar vacancies for you: