VAC-10428 National Consultant - SIERY Project Mid Term Evaluation
Sanaa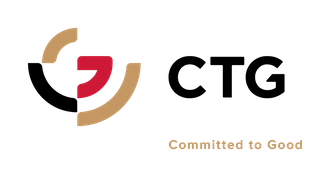 Organization: CTG - Committed To Good
Location: Sanaa
Grade: Level not specified - Level not specified
Occupational Groups:

Monitoring and Evaluation
Children's rights (health and protection)
Project and Programme Management

Closing Date:

Closed
Job description

CTG overview

CTG staff and support humanitarian projects in fragile and conflict-affected countries around the world, providing a rapid and cost-effective service for development and humanitarian missions. With past performance in 17 countries – from the Middle East, Africa, Europe, and Asia, we have placed more than 20,000 staff all over the world since operations began in 2006.

CTG recruits, deploys and manages the right people with the right skills to implement humanitarian and development projects, from cleaners to obstetricians, and mechanics to infection specialists, we're skilled in emergency response to crises such as the Ebola outbreak in West Africa. Key to successful project delivery is the ability to mobilise at speed; CTG can source and deploy anyone, anywhere, in less than 2 weeks and have done so in 48 hours on a number of occasions.

Through our efficient and agile HR, logistical and operational services, CTG saves multilateral organisations time and money. We handle all our clients' HR related issues, so they are free to focus on their core services.

Visit www.ctg.org to find out more

Overview of position

The Strengthening Institutional & Economic Resilience in Yemen (SIERY) project has been designed to buttress the resilience of local governance systems in Yemen. The project is based on the assessment that, in a context of protracted conflict & massive population displacements across the country, which negatively affect women, children & youth disproportionately, the resilience & recovery of local populations cannot depend only on their self help capacities or on foreign aid, it needs also local authorities to fulfil more effectively their mission, in terms of core functions, basic service delivery, emerging needs (conflict resolution, humanitarian aid, disaster management, internally displaced people) & economic recovery. Local authorities in Yemen have proven remarkably resilient in the face of the prolonged effects of the conflict but their situation is precarious. Further deterioration will have serious implications for the sustainability of aid & recovery & the viability of any future political settlement & transition. Moreover, the growing gap in terms of capacities, resources & outcomes of local governance systems between the different areas of the country creates severe institutional & economic resilience unbalances & opens up new conflict liabilities, thereby threatening to perpetuate the conflict. Therefore, local authorities in Yemen need structured & systematic attention & support to maintain, enhance & expand their performance. At the same time, Small & Medium Enterprises (SMEs) & entrepreneurs are crucial for tracing new paths to more sustainable & inclusive growth, thanks to their role in providing employment & decent work for all as well as reducing income inequalities. However, they can only fulfil this role if there is an enabling institutional environment & they can obtain the finance necessary to start & grow their businesses. SIERY is a 3 year initiative that aims to improve economic & social wellbeing for Yemeni, in particular for the poorest & most vulnerable (overall objective). SIERY responds to some of crucial development challenges highlighted above & is fully aligned with the EU's global strategy which includes building resilience by supporting good governance, strengthening humanitarian development nexus & supporting private sector development. The strategy pursued by SIERY rests on 2 components:

The first component focuses on institutional resilience, which caters for service delivery needs of local populations & considers the role that responsive & legitimate local governance can play in rebuilding peace & stability from below (specific objective 1). SIERY will provide district authorities with technical support & discretionary funding to devise & implement, in partnership with communities, the private sector & local influential actors, recovery plans, including basic service delivery, managing population influx, emergency responses, humanitarian aid & economic recovery & to fulfil their missions in a more participatory, inclusive & accountable manner. SIERY will also foster the emergence of a nation wide compact for recovering the Yemeni local governance system in a way that can support peace & state-building. In line with the agenda 2030, the imperative of leaving no one behind & in particular women, children & youth, by supporting innovative & effective approaches to address vulnerabilities in all aspects of local governance, is inherent to SIERY approach.

The second component focuses on economic resilience & aims to improve business environment for economy recovery & employment opportunities (specific objective 2). This component empowers private sector players (SMEs & microfinance service providers), working on selected value chains, for skills development, capital support, job creation & employment. SIERY will rehabilitate or reconstruct community prioritised infrastructure, support SME's for the expansion & scale up of businesses. It will enable & engage micro finance service providers & network, private sector or business associations & regulators to support producers, private sectors & local authorities to derisk unstable market environment.

The project streamlines gender equality & women's empowerment by ensuring implementation of both at all program stages while acknowledging the social & cultural barriers faced by women in Yemen. It includes the following key activities: 

Promoting women & youth in development planning process: SIERY helps minimize the gap of women's participation in Yemen's local governance structure by involving women & youth in both the District Facility Team (DFT) & District Core Team (DCT), particularly in Marib where there is less participation. It focuses upon: building technical skills, especially in the areas of gender & youth sensitivity, implementing a gender analysis that measures the impact of the conflict on the change in the roles & needs of women, men, girls & boys. These efforts aims to encourage local authorities to reflect community needs, especially women & youth, in an accurate & inclusive way in local development plans. This has resulted in women's & youth needs being reflected in the local government plans & the building or rehabilitating of schools, maternity & childhood hospitals, vocational centers for women & rehabilitating technical institutes for youth. 

Engaging women in value chains: The program helps promote women's engagement in Yemen's value chains by training them to produce new value added products & connecting them to a leading company that helps with promotion, marketing & distribution of the products. Among others, the value chain sectors include dates, fish processing, henna & honey.

Promoting economic & social rights by empowering girls & women: This is done by rehabilitating basic service infrastructures such as schools, health facilities, sanitation & water facilities & others. With these improved basic services, the girls & women will be able to actively participate in the social & economy activities.

Role objectives

The consultant will commission a mid term evaluation of the EU funded project. The project is half way through. This mid term evaluation to provide our client & the EU, key national stakeholders, civil society partners, governors at the targeted governorates with an impartial assessment of the results generated to date, including on gender equality & women's empowerment. The evaluation will assess the project's relevance, coherence, effectiveness, efficiency, impact & sustainability / catalytic; identify & document evidence based findings & provide stakeholders with recommendations to inform the design & implementation of other related ongoing & future projects. Specific project evaluation objectives are to:

Assess the relevance & strategic positioning of the project to respond & provide protection needs & the overall peacebuilding needs in Yemen.

Assess the progress made towards project results & whether there were any unintended results, what can be captured in terms of lessons learned for future institutional capacity enhancement initiatives in Yemen & analyse the case of reprograming due to COVID-19.

Assess whether the project management arrangements, approaches and strategies, including monitoring strategies & risk management approaches, were well conceived & efficient in delivering the project.

Analyse the extent to which the project enhanced application of a rights based approach, gender equality & women's empowerment, social & environmental standards & participation of other socially vulnerable groups such as children & the disabled.

Outline evidence based findings & recommendations that can be used for future programming.

Provide constructive & practical recommendations on factors that will contribute to project sustainability & to inform any course corrections (if required / where relevant).

The project evaluation will be commissioned from October 2023 to December 2023 covering all the project locations 9 governorates in Yemen (Aden, Hadramaut, Hajjah, Hodeidah, Ibb, Lajh, Marib, Sana'a & Taiz). The evaluation will cover program conceptualisation, design, implementation, monitoring, reporting & evaluation of results & will engage all project stakeholders. The evaluation will assess the relevance, effectiveness, efficiency of the project, explore the key factors that have contributed to the achieving or not achieving of the intended results & determine the extent to which the project is contributing to improving public service delivery, addressing crosscutting issues of gender equality & women's empowerment & human rights & forging partnership at different levels, including with government, donors, UN agencies & communities.

The consultant(s) / evaluation team will be expected to deliver the following:

Evaluation inception report (10 - 15 pages): The inception report should be carried out following & based on preliminary discussions after the desk review. The inception report must be deemed acceptable by the evaluation reference group & other evaluation stakeholders prior to data collection & analysis.

Validation exercise. Upon completion of the data collection & analysis phase & prior to drafting the final report, the evaluation team should prepare & must present to our client & the evaluation reference group their preliminary findings.

Draft evaluation report (max 40 pages): Our client & stakeholders will review the draft evaluation report & provide an amalgamated set of comments to the evaluator within 8 working days, addressing the content required (as agreed in the inception report) & quality criteria as outlined in our clients evaluation guidelines.

Final evaluation report:. The final report should address comments, questions & clarification. The final report should also contain a stand alone executive summary of no more than 5 pages.

Evaluation report audit trail: Comments & changes by the evaluator in response to the draft report should be retained by the evaluator to show how they have addressed comments.

The standard templates that need to be followed are provided in the annexes section: It is expected that the consultants will follow our clients evaluation guidelines & UNEG quality check list & ensure all the quality criteria are met in the evaluation report.

Project reporting

The national consultant will be recruited to work under the leadership of the international lead consultant & will be responsible for the overall assistance to the Team Leader to implement the evaluation inception guideline including application of all agreed evaluation methodologies to collect, analysis & draft report (plus drafting case studies / knowledge products) in line with field findings covering all agreed approaches such as consultations & meetings with selected different stakeholders, FGDs, etc. The national consultant will contribute substantively to the work of the Team Leader, providing substantive inputs & context in the drafting & finalizing the inception & final evaluation reports. Both the international & national consultants should have M&E technical knowledge & experience in key critical cross cutting areas such as gender equality, empowerment, disability issues, rights based approach & capacity development.

Key competencies

Minimum Master's Degree in relevant disciplines such as Governance, International Development, Social Sciences, or related fields.

At least 7 years of experience working on issues related to crisis response or social transformation projects in fragile settings.

At least 7 years of experience in designing & leading program evaluation in local governance, local economy recovery, women's economic empowerment & others.

Proven knowledge & understanding of M&E methodologies, including qualitative & quantitative data analysis skills & participatory data collection approaches.

Proven knowledge on results based management.

Proven knowledge of the social economic & political dynamics in Yemen & / or the setting in which the project activities have been implemented.

Gender experience is preferred.

Strong familiarity with solid knowledge & skill on UN work in leading program evaluation in local governance, local economy recovery, women's economic empowerment & others.

Familiarity with the socio cultural context of Yemen & the cultural, political & religious sensitivities relevant to the Yemen crisis.

At least 7 years or more of experience in designing / implementing, monitoring & evaluating local governance, local economy recovery, women's economic empowerment & others.

At least 7 years for national consultant relevant work experience & must have completed minimum 2 high quality evaluations in the areas of local governance, local economy recovery, women's economic empowerment & others.

Provision of sample work is required.

Teamwork skills & experience of working as a member of evaluation team to be considered as one of key technical competencies for the national consultant.

Experience in the following 9 targeted governorates are essential element Aden, Marib, Hajjah, Hodeidah, Hadramaut, Marib, Sana'a & Taiz.

Excellent writing & communication skills in English & Arabic, with sufficient experience in applying all required tools & methods for conducting project evaluation in crisis settings.

Team management

This role has no team management responibility.

Further information

Qualified female candidates are encouraged to apply for this role.

Disclaimer: At no stage of the recruitment process will CTG ask candidates for a fee. This includes during the application stage, interview, assessment and training.
This vacancy is now closed.
However, we have found similar vacancies for you: