VAC-10446 Centre Manager
Kismayo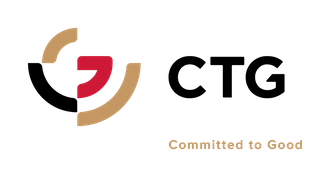 Organization: CTG - Committed To Good
Location: Kismayo
Grade: Mid level - Mid level consultancy
Occupational Groups:

Children's rights (health and protection)
Managerial positions

Closing Date:

Closed
Job description

CTG overview

CTG staff and support humanitarian projects in fragile and conflict-affected countries around the world, providing a rapid and cost-effective service for development and humanitarian missions. With past performance in 17 countries – from the Middle East, Africa, Europe, and Asia, we have placed more than 20,000 staff all over the world since operations began in 2006.

CTG recruits, deploys and manages the right people with the right skills to implement humanitarian and development projects, from cleaners to obstetricians, and mechanics to infection specialists, we're skilled in emergency response to crises such as the Ebola outbreak in West Africa. Key to successful project delivery is the ability to mobilise at speed; CTG can source and deploy anyone, anywhere, in less than 2 weeks and have done so in 48 hours on a number of occasions.

Through our efficient and agile HR, logistical and operational services, CTG saves multilateral organisations time and money. We handle all our clients' HR related issues, so they are free to focus on their core services.

Visit www.ctg.org to find out more

Overview of position

Our client & the federal government of Somalia's national program for the treatment & handling of disengaged combatants are seeking 1 experienced Centre Manager who will manage the day to day operations of the female transition centre in Kismayo. Under the overall supervision of the Field Coordinator & technical supervision from the Women, Peace & Security Officer, the Kismayo Female Centre Manager will oversee the work of centre staff & provide day to day guidance.

The position sits within the federal government of Somalia's national program for the treatment & handling of disengaged combatants & is co managed by the defectors rehabilitation program (government office) & our client with dual reporting requirements.

This position for the Kismayo Female Centre requires a female candidate.

Role objectives

Lead centre operation & promote accountability:

Oversee the day to day operation of the rehabilitation centre including security, staff performance, services & goods delivery, as well as other administrative functions related to the running of the centre.

In coordination with the Field Coordinator & Project & M&E Officer, provide procurement & financial oversight of all purchase requests, disbursements & other administrative undertakings of the centre through the joint payment system established between our client & the government of Somalia.

Ensure the integrity of the program & closely work with government counterparts, namely, DRP regional & national focal points to address improve implementation & find solutions for the outstanding & pending activities.

Build teamwork & ensure service delivery to beneficiaries:

Supervise the technical team leads 2 Nurse, Night / Weekend Assistants, Childcare Assistants & other staff from service providers, to include Cleaners & Cooks.

Actively build the teamwork with / within the centre education, case management & livelihood teams, help the program meeting the needs of the rehabilitation clients, on average 80 - 100, in a timely manner.

Support external coordination:

Support the Project & M&E Officer & Field Coordinator in external coordination meetings with vendors, service providers, implementing partners (civil society organizations) & government counterparts.

Perform any other duties assigned.

Project reporting

This role works under the overall supervision of the Field Coordinator & technical supervision from the Women, Peace & Security Officer.


Key competencies

Previous experience working in protection with at risk women & children.

Previous experience working with either the public sector or non government sector.

Previous experience working with youth at risk & / or the return & reintegration at risk groups a considerable advantage.

Prior work experience in Jubaland state is required.

Ability to assess the needs of vulnerable populations, to include women & children.

Must be able to troubleshoot any unexpected challenges, including security risks & threats, in coordination with the Field Coordinator.

Excellent organizational, analytical, oral & written communications skills, with keen attention to detail, excellent interpersonal skills & effective communication.

Excellent time management skills & ability to multi task.

Computer literate in MS office applications such as Word, Excel, Outlook & database applications.

External applicants for all positions in the professional category are required to be proficient in English & have at least a working knowledge of 1 additional UN language (Arabic, Chinese, French, Russian or Spanish).

For all applicants, fluency in Fluency in English (oral & written) & Somalia is advantage.

Respects & promotes individual & cultural differences. Encourages diversity & inclusion.

Maintains high ethical standards & acts in a manner consistent with organizational principles / rules & standards of conduct.

Demonstrates ability to work in a composed, competent & committed manner & exercises careful judgment in meeting day to day challenges.

Demonstrates willingness to take a stand on issues of importance.

Shows compassion for others, makes people feel safe, respected & fairly treated.

Develops & promotes effective collaboration within & across units to achieve shared goals & optimize results.

Produces & delivers quality results in a service oriented & timely manner. Is action oriented & committed to achieving agreed outcomes.

Continuously seeks to learn, share knowledge & innovate.

Takes ownership for achieving the organization's priorities & assumes responsibility for own actions & delegated work.

Encourages & contributes to clear & open communication. Explains complex matters in an informative, inspiring & motivational way.

Team management

The Centre Manager supervises:

1 Education Lead who oversees a team of 5 - 6 staff.

1 Livelihood Lead who oversees 1 staff. 

4 Social Workers.

3 Childcare Assistants

1 Night & Weekend Assistant.

1 Nurse.

Further information

Qualified female candidates are encouraged to apply for this role.

The educational certificate of the selected candidate will be sent for verification.

This position for the Kismayo Female Centre requires a female candidate.

Disclaimer: At no stage of the recruitment process will CTG ask candidates for a fee. This includes during the application stage, interview, assessment and training.
This vacancy is now closed.
However, we have found similar vacancies for you: