VAC-10445 Administration Assistant
Mogadishu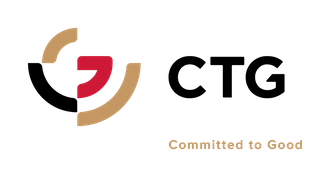 Organization: CTG - Committed To Good
Location: Mogadishu
Grade: Level not specified - Level not specified
Occupational Groups:

Operations and Administrations
Administrative support
Children's rights (health and protection)

Closing Date:

Closed
Job description

CTG overview

CTG staff and support humanitarian projects in fragile and conflict-affected countries around the world, providing a rapid and cost-effective service for development and humanitarian missions. With past performance in 17 countries – from the Middle East, Africa, Europe, and Asia, we have placed more than 20,000 staff all over the world since operations began in 2006.

CTG recruits, deploys and manages the right people with the right skills to implement humanitarian and development projects, from cleaners to obstetricians, and mechanics to infection specialists, we're skilled in emergency response to crises such as the Ebola outbreak in West Africa. Key to successful project delivery is the ability to mobilise at speed; CTG can source and deploy anyone, anywhere, in less than 2 weeks and have done so in 48 hours on a number of occasions.

Through our efficient and agile HR, logistical and operational services, CTG saves multilateral organisations time and money. We handle all our clients' HR related issues, so they are free to focus on their core services.

Visit www.ctg.org to find out more

Overview of position

Our client's Somalia's Community Stabilization Unit (CSU) harnesses the gains made by their previous stabilization programs Breaking the Climate Conflict in Galmudug (Deegaan Bile Galmudug as shorthand) & Stabilization Support to Somalia II (Daryeel as shorthand) & aims to foster peace & stability thereby providing a bridge to longer term development interventions. To this end, their CSU is implementing several programs / projects across the 4 states Jubaland, Southwest State, Hirshabelle & Galmudug. These include the EU funded Breaking the Climate-Conflict Cycle in Hirshabelle, the USAID-funded Stabilization Through Education Programme (STEP) & Stabilization & Reconciliation in Somalia, the Danish funded Forging a Greener Peace in the Hirshabelle State of Somalia, FCDO funded Rapid Stabilization Support to Somalia (RSS) & several projects in the pipeline by other donors.

In view of Community Stabilization Unit's expanding portfolio, under the overall supervision of Senior Program Coordinator (Community Stabilization) & the direct supervision of the National Officer (CSU Administration), the Unit seeks to recruit an Administration Assistant. The successful candidate will be responsible for providing clerical support to CSU administration including raising travel requests, purchase requisition forms, travel expense claims, payments for vendors, supporting the other administration colleagues keep track of all ongoing tasks among many other tasks & based in Mogadishu.

Role objectives

Carry out administration tasks within the office, including all required procurement & finance tasks.

Monitor stocks of office supplies & report the stock level for replenishments to the National Program Officer (CSU Administration) & Senior Administration Assistants (such as printers, printer ink, printing paper, laptops, tables, & desks etc.).

Prepare monthly update spreadsheet for all administrative tasks & submit them to the National Program Officer (CSU Administration) & Senior Administration Assistants.

Scan & process vendor payments through OIPA system for all Community Stabilization Unit payments generated from the sub offices & within Mogadishu.

Verify invoices as per established organization processes & approvals including all implementing partner's payments.

Support & follow up upon the request of individual staff's travel authorization & travel expense claims for timely filing & completion.

Set up & maintain internal database, filing system, store & manage data & information relevant to the scope of program / project activities.

Assist in implementation of project / program administrative tasks, including organizing meetings, workshops, training, conference, etc.

Follow up on the procurement process & documentations.

Step by step from acquisition stage, PRF system inputs, up to delivery of goods / services.

Provide training on the administrative tasks to new staff when requested.

Perform such any duties as may be assigned.

Project reporting

This role works under the overall supervision of Senior Program Coordinator (Community Stabilization) & the direct supervision of the National Officer (CSU Administration).

Key competencies

University Degree, preferably in Social Science, Business Administration, or a related field from an accredited academic institution with at least 1 to 2 years of relevant professional work experience or completed High School Degree in the above fields with 3 to 4 years of relevant professional experience.

Thorough understanding of the UN administration & finance processes, rules & regulations.

Excellent communication & negotiation skills.

Demonstrated ability to maintain integrity in performing responsibilities assigned.

Ability to pay close attention to details, take initiative & work with minimal supervision.

Knowledge in using office equipment a& excellent knowledge in MS Windows.

Prior experience in usage of SAP is an added advantage.

Must have prior & relevant work experience of a minimum of 2 years in Africa.

Must be fluent in Somali & English & working knowledge of Arabic is desired.

Respects & promotes individual & cultural differences. Encourages diversity & inclusion.

Maintain high ethical standards & acts in a manner consistent with organizational principles / rules and standards of conduct.

Demonstrates ability to work in a composed, competent & committed manner and exercises careful judgment in meeting day to day challenges.

Demonstrates willingness to take a stand on issues of importance.

Shows compassion for others, makes people feel safe, respected & fairly treated.

Develops & promotes effective collaboration within & across units to achieve shared goals & optimize results.

Produces & delivers quality results in a service oriented & timely manner. Is action oriented & committed to achieving agreed outcomes.

Continuously seeks to learn, share knowledge & innovate.

Takes ownership for achieving the organization's priorities & assumes responsibility for own actions & delegated work.

Encourages & contributes to clear & open communication. Explains complex matters in an informative, inspiring & motivational way.

Team management

This role has no team management responsibility.

Further information

Qualified female candidates are encouraged to apply for this role.

This role may have an extension depending on donor funding & the selected candidates work performance.

Educational certificate of the selected candidate will be sent for verification.

Disclaimer: At no stage of the recruitment process will CTG ask candidates for a fee. This includes during the application stage, interview, assessment and training.
This vacancy is now closed.
However, we have found similar vacancies for you: