VAC-10448 Community Mobilizer (MHU / Health Educator)
jawzjan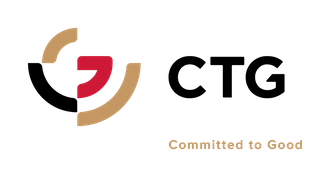 Organization: CTG - Committed To Good
Location: jawzjan
Grade: Level not specified - Level not specified
Occupational Groups:

Public Health and Health Service
Social Affairs
Education, Learning and Training
Children's rights (health and protection)
Civil Society and Local governance

Closing Date:

Closed
Job description

CTG overview

CTG staff and support humanitarian projects in fragile and conflict-affected countries around the world, providing a rapid and cost-effective service for development and humanitarian missions. With past performance in 17 countries – from the Middle East, Africa, Europe, and Asia, we have placed more than 20,000 staff all over the world since operations began in 2006.

CTG recruits, deploys and manages the right people with the right skills to implement humanitarian and development projects, from cleaners to obstetricians, and mechanics to infection specialists, we're skilled in emergency response to crises such as the Ebola outbreak in West Africa. Key to successful project delivery is the ability to mobilise at speed; CTG can source and deploy anyone, anywhere, in less than 2 weeks and have done so in 48 hours on a number of occasions.

Through our efficient and agile HR, logistical and operational services, CTG saves multilateral organisations time and money. We handle all our clients' HR related issues, so they are free to focus on their core services.

Visit www.ctg.org to find out more

Overview of position

Under the overall guidance of National Programme Officer and direct supervision of the Medical Officer/MHU Team Leader, the incumbent will actively engage in the health promotion activities including nutrition screening, risk communication and community engagement activities. S/he is expected to carry out her/his duties in accordance with strictest ethical standards and with due respect for gender and socio-cultural sensitivities.

Role objectives

1.Provide individual and group health education and awareness raising sessions on predetermined health promotion topics including, but not limited to prevention of malaria, AWD, CCHF, Dengue, vaccine-preventable diseases such as (COVID-19, TB, HBS, Diphtheria, Pertussis, Tetanus, H-influenza, pneumonia, Rota, measles), malnutrition, maternal child health and WASH (Safe drinking water, hygiene, sanitation for those attending health facilities.

2.To raise the awareness door to door on COVID-19, AWD, Measles, CCHF, Dengue, and other communicable diseases to migrants, IDPs and host community population in target provinces as available.

3.Actively seek out communities in need of C-19 vaccines and other activities, including regular disease outbreak monitoring, collect statistical information, take part in the health awareness campaign, etc.

4.To mobilize the community to immunize their children and women of reproductive age.

5.Actively seek out and screen all the suspected cases for AWD, CCHF, Dengue, measles, and screening in the community.

6.Contribute to the consistent and accurate collection of data into the KOBO system—vaccinations and mobile clinic activities.

7.Assist medical doctor in   identification, reviewing of the medical history, and reviewing of examination results during mobile clinic outreach and static border facility consultations.

8.Participate in the preparation of the monthly and daily schedule of the mobile clinic in collaboration with local government stakeholders and the health cluster and partners.

9.Maintain a daily checklist of all medical and delivery equipment and medicines to ensure that all medical kits are prepared and fully stocked, with all medical supplies organized, listed, and within the expiration period.

10.Contribute to weekly RRCE staff meetings for program development and problem solving.

11.Provide complete accurate and on time monthly activity reports, entered daily into Kobo.

12.To ensure safe and dignified treatment of all beneficiaries.

Other Functions:

All other duties as may be assigned.

Project reporting

-

Key competencies

Values

Inclusion and respect for diversity:

respects and promotes individual and cultural differences; encourages diversity and inclusion wherever possible.

Integrity and transparency:

maintains high ethical standards and acts in a manner consistent with organizational principles/rules and standards of conduct.

Professionalism:

demonstrates ability to work in a composed, competent and committed manner and exercises careful judgment in meeting day-to-day challenges.

Core Competencies – behavioural indicators level 1

Teamwork

:

develops and promotes effective collaboration within and across units to achieve shared goals and optimize results.

Delivering results

:

p

roduces and delivers quality results in a service-oriented and timely manner

;

i

s action oriented and committed to achieving agreed outcomes.

Managing and sharing knowledge

:

continuously seeks to learn, share knowledge and innovate

.

Accountability

:

takes ownership for achieving the Organization's priorities and assumes responsibility for own action and delegated work.

Communication:

encourages and contributes to clear and open communication; explains complex matters in an informative, inspiring and motivational way.

Team management

-

Further information

Interested applicants are invited to send curriculum vitae along with educational certificates, through ACBAR website by Close of Business (CoB) 26 September 2023 latest, applications with incomplete information/documents will not be considered. Also, please take note that IOM does not accept hard copies.

Due to the high volume of applications received, only shortlisted candidates will be contacted. Please ensure that the e-mail address that you will indicate in your application is accurate.

NOTE: Only Shortlisted candidates will be contacted via email for Written Assessments and those qualified to the next stage of Interviews will be contacted via email as well, therefore, please monitor your emails.

تنها به  افرادی واجد شرایط  ازطریق ایمل برای امتحان تحریری و مصاحبه تماس گرفته خواهد شد .

یوازی  له هغو کسانو سره به د تحریری امتحان او مصاحبه  لپاره اړیکه ونیول شی چییادشوی مسخصات یی پوره کړی وی.

Disclaimer: At no stage of the recruitment process will CTG ask candidates for a fee. This includes during the application stage, interview, assessment and training.
This vacancy is now closed.
However, we have found similar vacancies for you: