VAC-10469 HART - International Security Analyst (ILA) - EOI
Somalia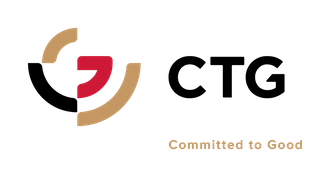 Organization: CTG - Committed To Good
Location: Somalia
Grade: Level not specified - Level not specified
Occupational Groups:

Security and Safety
Children's rights (health and protection)

Closing Date:

Closed
Job description

CTG overview

CTG staff and support humanitarian projects in fragile and conflict-affected countries around the world, providing a rapid and cost-effective service for development and humanitarian missions. With past performance in 17 countries – from the Middle East, Africa, Europe, and Asia, we have placed more than 20,000 staff all over the world since operations began in 2006.

CTG recruits, deploys and manages the right people with the right skills to implement humanitarian and development projects, from cleaners to obstetricians, and mechanics to infection specialists, we're skilled in emergency response to crises such as the Ebola outbreak in West Africa. Key to successful project delivery is the ability to mobilise at speed; CTG can source and deploy anyone, anywhere, in less than 2 weeks and have done so in 48 hours on a number of occasions.

Through our efficient and agile HR, logistical and operational services, CTG saves multilateral organisations time and money. We handle all our clients' HR related issues, so they are free to focus on their core services.

Visit www.ctg.org to find out more

Overview of position

ESSENTIAL CRITERIA




CV should be no longer than 3 pages.

Copy of Certificates for example Diplomas mentioned in their CVs must be attached.

Copy of employer certificates or references, or signed copies of consultancy or labour contracts, proving the professional experience indicated in your CV. (The admissibility of any other supporting documents to prove the work experience indicated in the CV will be subject to the discretion of the contracting authority.)

Willing to sign an Statement of Exclusivity.




Role objectives

Specific professional experience





·

Prior working experience in international organizations and/or international civilian or military missions is desirable.

·

Prior analytical work experience based in Somalia on political and security-related matters, is highly desirable.

Project reporting

Excellent drafting and reporting skills to address diverse audiences; Very good presentations skills;

Excellent organizational skills and strong attention to detail;

Proficiency in Excel (pivot tables, graphs, etc.) and/or Access, Outlook and knowledge of GIS tools (e.g. Google earth, ArcGis and Tableau etc.

Be physically able to perform all general duties, functions and activities;

Key competencies

Qualifications and skills

·

Successful completion of university studies of at least 3 years attested by a diploma OR a qualification in the National Qualifications Framework which is equivalent to level 6 in the European Qualifications Framework OR a qualification of the first cycle under the framework of qualifications of the European Higher Education Area, e.g. Bachelor's Degree OR equivalent and attested police or/and military education or training or an award of an equivalent rank, according to NATO standards (OF-1 or above); In addition to the attested academic/military/police education as referred above, the incumbent person should demonstrate at least 4 years of relevant professional experience in security reporting and analysis;

·

If the education requirement cannot be met, the incumbent should demonstrate at least 7 years of relevant professional experience in the domain of security reporting and analysis;

·

IT and radio literate; conversant with Sat phones (e.g., Iridium, Thuraya) and GPS systems;

·

Proficient user in English language (min. level required: C1 of the Common European Framework of Reference for Languages);

·

Thorough analytical and critical thinking skills;

Team management

All experts must be independent and free from conflicts of interest in the responsibilities they take on.

Further information

General professional experience

·

Total professional experience in the field of security analysis of minimum 7 years.

Disclaimer:
· At no stage of the recruitment process will CTG ask candidates for a fee. This includes during the application stage, interview, assessment and training.
· CTG has a zero tolerance to Sexual Exploitation and Abuse (SEA) which is outlined in its Code of Conduct. Protection from SEA is everyone's responsibility and all staff are required to adhere to CTG's Code of Conduct at all times.
This vacancy is now closed.
However, we have found similar vacancies for you: