VAC-10456 Data Entry Clerk (MHU)
Pol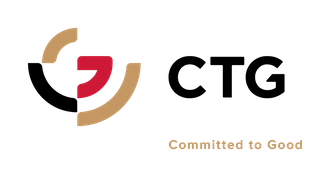 Organization: CTG - Committed To Good
Location: Pol
Grade: Level not specified - Level not specified
Occupational Groups:

Statistics
Administrative support
Information Technology and Computer Science
Children's rights (health and protection)

Closing Date:

Closed
Job description

CTG overview

CTG staff and support humanitarian projects in fragile and conflict-affected countries around the world, providing a rapid and cost-effective service for development and humanitarian missions. With past performance in 17 countries – from the Middle East, Africa, Europe, and Asia, we have placed more than 20,000 staff all over the world since operations began in 2006.

CTG recruits, deploys and manages the right people with the right skills to implement humanitarian and development projects, from cleaners to obstetricians, and mechanics to infection specialists, we're skilled in emergency response to crises such as the Ebola outbreak in West Africa. Key to successful project delivery is the ability to mobilise at speed; CTG can source and deploy anyone, anywhere, in less than 2 weeks and have done so in 48 hours on a number of occasions.

Through our efficient and agile HR, logistical and operational services, CTG saves multilateral organisations time and money. We handle all our clients' HR related issues, so they are free to focus on their core services.

Visit www.ctg.org to find out more

Overview of position

Under the overall guidance of Senior Project Assistant/Information Management (IM) Assistant and direct supervision of the Medical Officer/MHU Team Leader, and technical supervision of Monitoring and Reporting Officer, the incumbent will actively engage in assist on collecting and analysis of basic primary health care services data through various possible modalities. S/he is expected to carry out her/his duties in accordance with strictest ethical standards and with due respect for gender and socio-cultural sensitivities.

Role objectives

1.Support Project Assistant-Health and the IM Assistant in timely entering data, reporting, processing, and analysis of health data from field locations and assist when required in data cleaning.

2.Ensure that all information relevant to key project indicators and outputs are collected in a timely manner and that all information collected is consistent with requirements for progress reporting and outcome monitoring.

3.Contribute to enhanced project quality by undertaking quality control monitoring in the field, recording lessons learned and by supporting the provision of on-the-job coaching of staff in IOM field offices.

4.Undertake routine, independent spot-checks of health data to ensure quality by random verification and validation.

5.Contribute to the compilation of regular progress reports, information, and communication materials by capturing and providing success stories, challenges and lessons learned.

6.Maintain clear records for both static and mobile clinics and provide monthly consumption reports to ensure on time restocking. Attend monthly health coordination meetings at provincial levels in coordination with provincial health teams.

Other Functions

Perform any other duties as may be assigned. 

Project reporting

-

Key competencies

Values

Inclusion and respect for diversity:

respects and promotes individual and cultural differences; encourages diversity and inclusion wherever possible.

Integrity and transparency:

maintains high ethical standards and acts in a manner consistent with organizational principles/rules and standards of conduct.

Professionalism:

demonstrates ability to work in a composed, competent and committed manner and exercises careful judgment in meeting day-to-day challenges.

Core Competencies – behavioural indicators level 1

Teamwork

:

develops and promotes effective collaboration within and across units to achieve shared goals and optimize results.

Delivering results

:

p

roduces and delivers quality results in a service-oriented and timely manner

;

i

s action oriented and committed to achieving agreed outcomes.

Managing and sharing knowledge

:

continuously seeks to learn, share knowledge and innovate

.

Accountability

:

takes ownership for achieving the Organization's priorities and assumes responsibility for own action and delegated work.

Communication:

encourages and contributes to clear and open communication; explains complex matters in an informative, inspiring and motivational way.

Team management

-

Further information

Education

Completed university degree from an accredited academic institution preferably in information management, IT, computer science or related fields of study with one year experience or high school diploma with 3 years working experience.

Experience

Minimum 1 year of relevant working experience in data management, monitoring, and evaluation. or high school diploma with 3 years working experience.

•

•Knowledge of MS applications.

•Experience in the coordination of information flows, data management including collection, storing, processing, and analyzing data to generate information products.

•Knowledge of the latest technological developments in information technology and information systems.

•Proven skills to analyse statistical information.

•Experience of designing and querying databases in MS SQL server or MySQL.

•Knowledge of the following programming languages: VB, .Net, C#, Visual C and Oracle.

•KoBo implementation for mobile data collection.

Skills

•Ability to work effectively in high-pressure and rapidly changing environments.

•Strong communication and facilitation skills.

•Excellent analytical and problem-solving skills.

•Effective written and verbal communication skills.

Languages

Fluency in Dari and Pashto

Working knowledge of English



VII. METHOD OF APPLICATION:

Interested applicants are invited to send curriculum vitae along with educational certificates, through ACBAR website by Close of Business (CoB) 26th September 2023 latest, applications with incomplete information/documents will not be considered. Also, please take note that IOM does not accept hard copies.

Due to the high volume of applications received, only shortlisted candidates will be contacted. Please ensure that the e-mail address that you will indicate in your application is accurate.

NOTE: Only Shortlisted candidates will be contacted via email for Written Assessments and those qualified to the next stage of Interviews will be contacted via email as well. therefore, please monitor your emails.

تنها به  افرادی واجد شرایط  ازطریق ایمل برای امتحان تحریری و مصاحبه تماس گرفته خواهد شد .

یوازی  له هغو کسانو سره به د تحریری امتحان او مصاحبه  لپاره اړیکه ونیول شی چییادشوی مسخصات یی پوره کړی وی.

Disclaimer:
· At no stage of the recruitment process will CTG ask candidates for a fee. This includes during the application stage, interview, assessment and training.
· CTG has a zero tolerance to Sexual Exploitation and Abuse (SEA) which is outlined in its Code of Conduct. Protection from SEA is everyone's responsibility and all staff are required to adhere to CTG's Code of Conduct at all times.
This vacancy is now closed.
However, we have found similar vacancies for you: