Associate - Public Health Degree - General Interest Application
Vietnam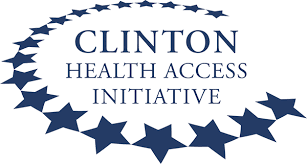 Organization: CHAI - Clinton Health Access Initiative
Location: Vietnam
Grade: Mid level - Associate Level - Open for both International and National Professionals
Occupational Groups:

Public Health and Health Service

Closing Date:
Associate - Public Health Degree - General Interest Application
Country

Vietnam
Type

Full Time
Overview
Please note: This is not an active role. Teams across CHAI recruit on a rolling basis, as needed. If you are interested in a role with CHAI at any point during the year, please answer the screening questions on this application and we will reach out to you if your profile and availability align with a team's needs.
Positions will be based in one of CHAI's program countries in South East Asia.
The Clinton Health Access Initiative, Inc. (CHAI) is a global health organization committed to saving lives and reducing the burden of disease in low-and middle-income countries, while strengthening the capabilities of governments and the private sector in those countries to create and sustain high-quality health systems that can succeed without our assistance. For more information, please visit: http://www.clintonhealthaccess.org
Associate Position Overview:
CHAI uses operations research, mathematical modeling, impact evaluations, and other analytical tools to provide the evidence needed to dramatically increase the efficiency and impact of global health interventions. Working closely with CHAI's country teams and partner governments, we address challenges faced in many resource-limited settings such as the scarcity of human resources, and the availability and distribution of drugs and commodities.
The Associate will work closely with CHAI Teams to support a variety of projects, including, but not limited to, conducting literature reviews, checking data and assisting with preliminary analysis, preparing presentations to share research results, writing project reports, and supporting other requests as needed. This Associate role requires strong analytical skills, and would be best suited for individuals with a public health background, who are interested in applying their quantitative/qualitative training in biostatistics, epidemiology, economics, or a related degree.

The Associate must be able to function independently, be flexible, and have a strong commitment to excellence. CHAI places great value on relevant personal qualities: resourcefulness, responsibility, tenacity, independence, energy, and work ethic.
Responsibilities
Contribute to the planning and execution of high-impact projects
Assist in updating M&E framework
Ensure alignment of program M&E framework with existing data systems and results frameworks
Provide research and analytical support
Develop tools such as survey instruments, protocols, and databases for program monitoring and evaluation purposes
Support evaluation and documentation of results and impact from CHAI's work
Develop tools for the presentation and dissemination of information to inform program design and modifications by decision-makers and for optimization of program strategies
Build and manage relationships with key individuals in the Ministry of Health, in CHAI and relevant partner organizations
Represent CHAI at relevant technical working groups and meetings
Establish baseline and end line measures across target counties and at the national level
Evaluate current use of data systems at the facility, county, and central level and provide recommendations for integration of program M&E with existing systems and using existing population-based surveys and assessments
Identify potential areas of additional support in existing and new focal countries
Build capacity of county and health facility staff in timely and accurate health data collection, management and dissemination
Contribute to donor reports
Conduct other formative and operational research as necessary
Perform other tasks as necessary
Qualifications
Master's degree in epidemiology, biostatistics, public health, information management, economics or relevant subject matter strongly preferred with a minimum of 3 years work experience
Excellent problem solving, analytical and quantitative skills
Have good understanding of M&E challenges and limitations in post-conflict and low-resource settings, particularly for hard-to-measure and sensitively public health issues
Demonstrated experience in developing and implementing M&E systems for health programs from end to end (frameworks, information systems, data collection tools, data collection and analysis, reporting, etc.
Experience with public health research, implementation science, and the relevant evaluation models and methods, particularly in establishing baseline figures and assessing post-intervention changes and targets
Experience with health information management systems and relevant platforms
Exceptional attention to detail, with strong organizational and problem solving skills
Ability to work under pressure in a fast-pace environment, and collaborate effectively with a multidisciplinary and multicultural team of colleagues and stakeholders
Excellent verbal and written communication skills in English, including the ability to effectively synthesize large amounts of information and potentially complex analyses for consumption by a wide audience
Ability to learn on the job quickly and absorb/synthesize a broad range of information
Ability to react quickly to ad-hoc requests while managing an existing workload
Excellent analytical skills, qualitatively and quantitatively; high proficiency in MS Office Suite, including Excel, PowerPoint, Word, Access, and other relevant software packages
Prior experience in Asia, strongly preferred