Senior Associate, Health Financing
South Africa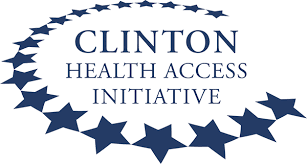 Organization: CHAI - Clinton Health Access Initiative
Location: South Africa
Grade: Mid level - Associate Level - Open for both International and National Professionals
Occupational Groups:

Public Health and Health Service
Economics
Administrative support
Banking and Finance

Closing Date:

Closed
Senior Associate, Health Financing
Country

South Africa
City

Pretoria
Type

Full Time
Program (Division)

Universal Healthcare Coverage - Global Health Financing
Additional Location Description

Flexible for Nigeria or other CHAI program country
Overview
The Clinton Health Access Initiative, Inc. (CHAI) is a global health organization committed to saving lives and reducing the burden of disease in low-and middle-income countries, while strengthening the capabilities of governments and the private sector in those countries to create and sustain high-quality health systems that can succeed without our assistance. For more information, please visit: http://www.clintonhealthaccess.org
Program Overview
CHAI's health financing strategy supports governments to address these challenges by supporting priority setting and benefits package design, investment in upgrading health systems to deliver an optimized package of services and strengthening or improving domestic financing through public financial management and strategic purchasing. At the request of governments, our strategy for health financing is expanding to include work in health systems and management, with a focus on building primary health care systems towards the goal of UHC. This work builds on CHAI's experience in SRMNCH, health financing and workforce.
At CHAI, staff members work closely with government partners, often with permanent desks in government offices at national and sub-national levels, to support evidence-based decision making and design systems to ensure those resources go as far as possible so that providers can deliver quality care that patients can afford and access. The global health financing team works closely with health financing advisors based in Sub-Saharan Africa.
Responsibilities
CHAI is seeking a Senior Associate with strong analytical and communication skills and relevant experience in health financing and primary health care systems, to support country teams and governments on their health financing efforts. The Senior Associate will work across a portfolio of countries in Sub-Saharan Africa. CHAI supports governments in health financing in 12 countries, including Burkina Faso, Ethiopia, Malawi, Rwanda, South Africa, Zimbabwe, Nigeria, and others.
This is a challenging, fast paced and rewarding position. This position offers a unique opportunity to work closely with governments who are leading change in the region to achieve universal health coverage. The Senior Associate will provide health financing technical assistance to country teams and governments, help shape CHAI emerging primary health care and health financing strategy, and play a key role as part of a growing global health financing team responsible for building out new areas of work for CHAI across sub-Saharan Africa.
The Senior Associate will report to a program manager in the global health financing team and work closely with the rest of the team, health financing country teams and governments, and various global teams including Maternal, Newborn & Reproductive Health, Human Resources for Health, Global Markets and others. This position has flexibility to be based in a CHAI program country, pending CHAI country leadership approval. Travel is anticipated to be up to 50%.
Key responsibilities include the following:
In collaboration with other members of the global team, support governments and country teams supporting governments in developing and implementing health financing strategies and reforms, including for improved resource mobilization and pooling, strategic purchasing (including priority setting and benefits package design and provider contracting and payment), and financial management. This will include a mix of thought partnership and technical advisory to teams and government stakeholders, and of content creation including the development of literature reviews, concept notes, excel tools, quantitative and qualitative analyses, and training materials.
Design and conduct cost and impact analyses, and other quantitative analyses that help assess opportunities to improve efficiency, effectiveness, and sustainability in health financing for countries in scope of support. Provide training and coaching to teams on analytics, including in the areas of costing, scenario modelling, and budgeting.
Support the design, implementation and analysis of health system diagnostics, which will aim to support governments map the financing and management bottlenecks for effective service delivery at facility and community levels. Document learnings from those diagnostics in the form of internal knowledge materials or case studies.
Contribute to shaping CHAI Global Health Financing knowledge sharing approach and support continuous knowledge sharing across countries. This includes the development of relevant documents, publications, and case studies, and the planning and facilitation of learning events including the health financing summits and monthly calls.
Contribute to CHAI's strategy on health financing and primary health care globally and at country level, including in country programs. This will include participating in strategy sessions, sharing learning from in country work, and developing materials such as strategy documents, concept notes, and proposals.
Maintain technical expertise in health financing and stay abreast of key challenges.
Other responsibilities as requested by manager.
This role requires up to 50% travel within the Sub-Saharan Africa region and amount of travel will vary based on needs and in accordance with travel restrictions.
Qualifications
A minimum of 4-6 years of years of experience in a relevant field (e.g. health financing, health economics, financial management, health systems) in the public or private sector with increasing responsibilities;
Experience working in Sub-Saharan Africa is highly preferred and base location in a program country is required;
Advanced degree in health economics, public health, public policy, or other relevant disciplines preferred;
Affinity for analytics and information management, with strong analytical, problem solving, and quantitative modeling skills;
Demonstrated experience leading complex projects, from strategy design to implementation, preferably in the public health sector;
Excellent communication and presentation skills with the ability to write in a clear and concise manner, including for technical documents such as national plans and guidelines;
Direct experience working with government institutions, informing development of government strategy, policy, and operational plans, preferably in health financing or health system
Ability to think strategically, handle ambiguity and work in a very fast-paced, limited-structure, multicultural environment;
Entrepreneurial mindset, including ability to work independently, self-motivate, and take initiative;
Ability to learn on the job quickly and absorb and synthesize a broad range of information;
High level of proficiency in Microsoft Office, particularly Excel, PowerPoint, and Word.
#jobreference2 #region3 #region4
This vacancy is now closed.
However, we have found similar vacancies for you: