Associate, ABDM
India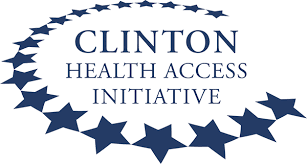 Organization: CHAI - Clinton Health Access Initiative
Location: India
Grade: Mid level - Associate Level - Open for both International and National Professionals
Occupational Groups:
Closing Date:

Closed
Country

India
City

New Delhi
Type

Full Time
Program (Division)

Country Programs - India
Overview
The Clinton Health Access Initiative, Inc. (CHAI) is a global health organization committed to saving lives and reducing the burden of disease in low-and middle-income countries, while strengthening the capabilities of governments and the private sector in those countries to create and sustain high-quality health systems that can succeed without our assistance. For more information, please visit: https://www.clintonhealthaccess.org
CHAI, in partnership with its India affiliate the William J Clinton Foundation (WJCF), has been working in India since 2004 in partnership with and under the guidance of the Ministry of Health and Family Welfare (MoHFW) both at the central and state levels on an array of high priority initiatives aimed at improving health outcomes. Currently, WJCF/CHAI work across projects to expand access to quality care and treatment for HIV/AIDS, Hepatitis-C, tuberculosis, cancer, health financing and immunization. Additionally, WJCF/CHAI are supporting the government of Madhya Pradesh (MP) on large-scale programs to arrest childhood and maternal mortality due to malnutrition, anemia, diarrhea, and pneumonia, and helping increase access to quality Family Planning services.
Background:
The Ayushman Bharat Digital Mission (ABDM) seeks to leverage digital technologies to make healthcare interventions affordable and accessible for Indian citizens. It aims to develop an interoperable IT platform to integrate all digital health solutions in India.
The current strong public digital infrastructure—including that related to Aadhaar, Unified Payments Interface (UPI) and wide reach of the Internet and mobile phones (JAM trinity) —provides a strong platform for establishing the building blocks of ABDM. The existing ability to digitally identify people, doctors, and health facilities, facilitate electronic signatures, ensure non-repudiable contracts, make paperless payments, securely store digital records, and contact people provide opportunities to streamline healthcare information through digital management.
The vision of the Ayushman Bharat Digital Mission (ABDM) is to create a National Digital Health Ecosystem that supports universal health coverage in an efficient, accessible, inclusive, affordable, timely and safe manner, that provides a wide-range of data, information, and infrastructure services, duly leveraging open, interoperable, standards-based digital systems, and ensures the security, confidentiality, and privacy of health-related personal information.
Pilot phase of ABDM was launched on 15th August 2020 in six union territories. Subsequently ABDM was launched pan-India on 27th September 2021 by Hon'ble Prime Minister Narendra Modi.
The following building blocks have been developed and are live and operational:
Health-ID
Health Professionals Registry (starting with doctors)
Health Facility Registry
ABDM Personal Health Records App (and Consent Manager)
ABDM EMR Web
ABDM Sandbox
The creation of these building blocks is crucial to the creation of a National Digital Health Ecosystem. The focus is now on their roll-out across India, adoption by health seeking individuals and health providers alike, and the integration of these building blocks into existing public health platforms and Health Management Information Systems (HMIS), in order to dramatically enhance the utility of both existing systems and the ABDM, thereby increasing the demand for, access to, and quality of health services in India.
CHAI supports the National Health Authority, an autonomous government institution that is tasked with the implementation of ABDM, to strengthen the roll-out and scale-up this transformative digital health initiative.
Role Overview:
CHAI is looking for an Associate who can work closely with the leadership at the National Health Authority to strengthen the implementation and management of the Ayushman Bharat Digital Mission. CHAI seeks a highly motivated, entrepreneurial individual with outstanding analytical skills, problem-solving ability, and communication skills. The Senior Analyst / Associate must be able to function independently, be comfortable working with cross-functional teams, be flexible, and have a strong commitment to excellence. CHAI places great value on relevant personal qualities: resourcefulness, responsibility, tenacity, independence, energy, and work ethic.
As ABDM scales-up, CHAI is committed to support NHA in the following areas:
Business process strengthening across the ABDM ecosystem
CHAI will support NHA to assess performance of critical systems and business processes across the ABDM ecosystem, based on use cases and data from the ongoing pilot phase of the program, with the objective of identifying, recommending, and scoping out opportunities for improvement
Driving adoption of ABDM in India's healthcare ecosystem
CHAI will support NHA to drive the interest and participation of key stakeholders (such as healthcare providers - both govt. and private as well as citizens) to improve the reach of the program and enable a wider range of India's population to be able to leverage its benefits.
Developing program management tools, indicators, and analyses to support roll-out of ABDM
With a focus on enabling increased enrolment rates of health seekers and providers, diversity in health provider enrolment, and adoption of ABDM-compliant services, CHAI will support NHA to develop sustained organizational capacity for continued data use and analytics.  
Responsibilities
Develop an in-depth understanding of key elements and building-blocks of the ABDM ecosystem and leverage this understanding to drive adoption of ABDM across stakeholders in India's healthcare ecosystem.
Identify opportunities and strategize plans to interest and onboard Healthcare Service Providers, Hospitals, Healthcare Software vendors or other such entities by leveraging the ABDM Sandbox environment.

Develop and execute onboarding plans for these integrating entities based on factors such as volume of user-base of entity and ease of technical and functional integration with the ABDM.Leverage institutional knowledge from NHA and CHAI ecosystems to fast-track integrations and subsequent expansion of the ABDM ecosystem by mediating cross-functional knowledge-sharing sessions and acting as a catalyst in the required capacity.
Drive initiatives to strengthen and leverage the use of ABDM created registries at appropriate level to create single source of truth in respect of clinical establishments, healthcare professionals, health workers, drugs, and pharmacies

Improve uptake of ABDM among citizens by identifying levers that can be utilized to build citizen-engagement, specifically by analyzing approaches taken during the pilot phase and the obstacles faced.
Draft and review consultation papers, policy briefs, press releases and other such documents for the NHA as per the guidance of NHA leadership
Support the team with identification of the right KPIs and building of monitoring dashboards to enable effective programmatic decision making by training the implementation teams at both state and national levels
Build capacity within government for evidence-based management, including through day-to-day joint tasks and deliverables as well as trainings to key stakeholders at the national and sub-national level on various aspects of the ABDM.
Facilitate key meetings/events such as trainings, state coordination meetings, IT workshops etc. as per guidance from NHA leadership.
Support the Program Manager to identify and define CHAI's overall strategy within the program area, develop clear operational plans for execution, and continually identify opportunities for CHAI to add value and maximize impact.
Develop strong working relationships with key stakeholders in government, international partners, donors, and NGOs, and ensure maximum coordination of resources and effort
Perform other responsibilities as requested by country leadership.
Qualifications
Master's/Bachelor's degree in management, economics, engineering, computer science, statistics, operations research, economics, public health, or allied areas.
Work experience of 4+ years in Management Consulting, Public Health, Analytics, Public Policy/Administration, or allied areas.
Proven experience of working on public health systems with central or state government(s) OR experience of working with healthcare provider network with focus on service delivery.
Experience of working with digital health or related e-governance initiatives is preferred.
Ability to navigate complex government processes and influence decision-making in a professional and collaborative manner.
Ability to think strategically, handle ambiguity, and problem solve in a fast-paced, limited-structure, multicultural environment.
Excellent analytical (qualitative and quantitative) skills and communication (written and verbal) skills.
High level of proficiency in Microsoft Office, particularly Excel, PowerPoint and Word.
Willingness to travel to states if required and for extended periods (~15% travel).
Proven experience in mentoring and leading teams in a fast-paced and changing environment.
Fluency in English. Fluency in Hindi and additional Indian language is an advantage
 Preferred Qualifications:
Strong experience in management consulting with highly reputed consulting firms.
Design and BI architecture skills, partnering with engineering & information architecture teams on design & architecture.
Experience managing a project end-to-end: problem scoping, data gathering, EDA, visualizations, modelling and insights.
Experience of handling big datasets through use of software such as SQL, Oracle, Python, SAS etc and data visualization tools such as Tableau, Power BI, Qlik Sense etc.
Significant government stakeholder management experience would be a strong positive.
Experience in e-governance or digital health programs in India.
#jobreference2 #region2
This vacancy is now closed.
However, we have found similar vacancies for you: