Junior Project Manager
United States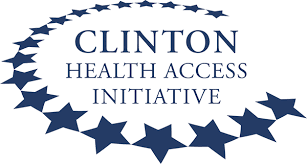 Organization: CHAI - Clinton Health Access Initiative
Location: United States
Grade: Mid level - Associate Level - Open for both International and National Professionals
Occupational Groups:

Project and Programme Management
Managerial positions

Closing Date:
Country

United States
City

Boston
Type

Full Time
Program (Division)

Finance - Administration
Overview
The Clinton Health Access Initiative, Inc. (CHAI) is a global health organization committed to saving lives and reducing the burden of disease in low-and middle-income countries, while strengthening the capabilities of governments and the private sector in those countries to create and sustain high quality health systems that can succeed without our assistance. For more information, please visit: http://www.clintonhealthaccess.org
CHAI has initiated a series of internal operational improvement projects to prepare the business to support substantial growth of CHAI's programs over the next 3-5 years. These initiatives will be focused on streamlining operational processes across all of CHAI's offices. A significant part of this effort will involve implementation of a variety of enterprise software solutions to reduce or eliminate manual activities. CHAI is seeking a skilled, personable, and deadline-driven Junior Project Manager to support these projects under the direction of the Business Applications Technical Lead.
Responsibilities
Management of project tasks using best practices methodologies to ensure on time completion
Assisting in solutions research and evaluation
Coordinating project team activities to ensure timely completion of key milestones
Project scheduling, monitoring/escalation of risks (deadline and budget)
Managing project communications and documentation
Tracking of issues including assisting project teams in resolving issues
Assisting teams in project tasks including quantitative and qualitative analysis, plan creation, etc.
Training on systems, assisting with training, testing, analysis and troubleshooting
Participating in business process/department/functional group meetings to understand business needs and challenges and facilitating improvements
Documenting specifications, requirements, user manuals, procedures, and other relevant information
Other responsibilities as needed
Qualifications
Bachelor's degree in Computer Science, Project or Operations Management
PMI or IIBA Certification preferred or applied knowledge of best practice project management tools and methodologies
Lean Methods certification a plus or applied knowledge (especially leading Kaizen team events and value stream mapping)
5+ years hands-on experience with small to medium software applications project management including requirements analysis, process mapping, UAT plan and scripts design, user procedures and training material creation
5+ years experience working in operations, process engineering or manufacturing environments
4+ years hands-on experience with commercial business applications (ERP, CRM, finance system, etc.) project management
Experience with MS Office, MS Project, MS Visio
Strong operations process design, requirements and technical analysis, planning, and organizational skills and multi-tasking in high paced environment
Strong computer proficiency (desktop or web products)
Basic understanding of software development life cycle or implementation process
Ability to travel 5% 
Preferred Skills
Excellent oral and written communications
Pro-active and positive attitude under pressure
Strong organizational and analytical skills, attention to detail, adaptability
Ability to work with minimal supervision, reliable, high sense of urgency (deadline driven)
Strong interpersonal, negotiation, project planning, judgment and problem-solving skills
Able to lead small to medium level projects with minimal guidance
Entrepreneurial but "systematic and data driven problem solver" who thrives in a fast-paced and agile environment
Effective at working amidst ambiguity and dynamic challenges
Ability to multi-task and work in cross-functional and culturally diverse teams and matrix management structure
Strong progressive thinker with passionate desire to learn new concepts, processes and technologies
#jobreference2 #region1