Director, Global Safeguarding
Mbabane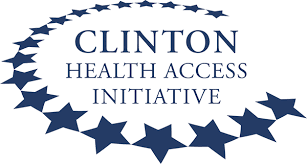 Organization: CHAI - Clinton Health Access Initiative
Location: Mbabane
Grade: Senior level - Managerial Level - Open for both International and National Professionals
Occupational Groups:

Protection Officer (Refugee)
Managerial positions
Safeguarding and Accountability

Closing Date:

Closed
Director, Global Safeguarding
Program (Division)

Human Resources
Overview
The Clinton Health Access Initiative, Inc. (CHAI) is a global health organization committed to saving lives and reducing the burden of disease in low-and middle-income countries, while strengthening the capabilities of governments and the private sector in those countries to create and sustain high-quality health systems that can success without our assistance. For more information, please visit: http://www.clintonhealthaccess.org
CHAI is an Equal Opportunity Employer, and is committed to providing an environment of fairness, and mutual respect where all applicants have access to equal employment opportunities. CHAI values diversity and inclusion, and recognizes that our mission is best advanced by the leadership and contributions of people with diverse experience, backgrounds, and culture.
Position Overview
Built upon the Inter-Agency Standing Committee (IASC)'s 6 Core Principles, CHAI's Safeguarding Program is designed to maintain a safe and secure environment for staff, beneficiaries, and members of the public who interact with CHAI through our life-saving work. The Program includes training and resources for CHAI staff about their moral, legal and contractual responsibilities to safeguard children and vulnerable adults, as well as best practices and procedures for addressing potential allegations of misconduct, including sexual exploitation, abuse, and harassment.
Reporting to CHAI's Senior Global HR Director, the Director, Global Safeguarding will be responsible for building upon the organization's existing safeguarding work to build a best-in-class Safeguarding Program. They will provide strategic and systematic support to teams across CHAI. The Director, Global Safeguarding will partner with country, global and operational teams to ensure all staff understand, have access to, and are supported by CHAI's safeguarding policies and procedures. They will lead investigations, enhance safeguarding capacity across human resources, country, and program teams, conduct organization-wide and team-specific trainings, and ensure that CHAI stays up to date on trends to strengthen and enhance CHAI's safeguarding work.
This position is based in eSwatini with the flexibility to be based in another CHAI program country in Africa pending country leadership approval. A travel requirement of up to 30% will be expected.
Responsibilities
Leading Investigations
Serve as investigation manager for internal investigations, including assigning investigation teams, writing and reviewing TORs, interview documentation, outcome reports, and sharing recommendations with CHAI leaders; assist external investigations as needed, by providing counsel with relevant information and acting as a CHAI liaison.

Provide professional expertise to CHAI's team of internal investigators, Global HR, Safety & Security, impacted staff and managers, and to CHAI's senior leadership, while maintaining strict confidentiality

Liaise with legal counsel to evaluate and advise CHAI leadership and Global HR on country-specific investigation requirements, processes, and risk mitigation

Support CHAI's complaint response mechanisms, including monitoring a third-party whistleblower hotline and responding to open complaints

Maintain CHAI's investigations procedures, and engage with counsel to routinely assess and update procedures as necessary to adhere to legal compliance
Training and Development
Own and update CHAI's existing safeguarding and respectful workplace-related training content (online and in-person materials) and develop new training materials

Organize and conduct Focal Point Trainings for all new Focal Points (FPs), and make recommendations for new FPs in line with the diversity of CHAI's global community

Build and promote additional safeguarding capacity across human resources (global and country) by sharing resources and training on conducting investigations and international best practices, such as managing gender issues in the workplace

Support program and country teams to incorporate safeguarding protocols, risk assessments and mitigation plans into their programmatic activities

Collaborate with external consultants to develop additional safeguarding resources as needed
Monitoring and Evaluation
Maintain Global HR's safeguarding tracker, outlining the status of complaints received, and lead weekly safeguarding meetings

Develop a safeguarding risk matrix to help identify and proactively manage current and emerging safeguarding risks

Prepare and distribute quarterly safeguarding summary reporting to CHAI leadership

In partnership with Global Operations & Contracts, provide quality and timely responses to donor assessments and review grant proposals to ensure alignment on safeguarding reporting

Develop M&E measures to ensure policies and procedures are implemented and executed CHAI-wide
Strengthening Policies & Knowledge Management
Provide guidance to CHAI leadership on navigating highly sensitive situations, including supporting leadership when reporting safeguarding concerns to relevant parties

Promote knowledge sharing, documentation, and dissemination to all CHAI staff of existing safeguarding materials and best practices

Research and develop new tools and resources to support survivors of sexual abuse, harassment, and exploitation, including survivors of gender-based violence

Continually assess CHAI's safeguarding program and identify gaps in knowledge and recommend appropriate enhancements
Additional Tasks
Act as a Focal Point and member of CHAI's Safeguarding Committee

Support CHAI's background check rollout

Other duties and projects, as assigned
Qualifications
Bachelor's degree with 7-10 years of experience, with at least 5 years of managing safeguarding policies and programming

Comprehensive knowledge and understanding of IASC's 6 Core Principles and international standards and best practices related to safeguarding, PSEAH, and GBV

Previous certifications and trainings in conducting investigations or related subjects

Experience leading sensitive internal investigations, including those related to PSEAH

Demonstrated ability to build and maintain positive strategic working relationships within a culturally and geographically diverse organization

Experience communicating with donors and other external partners, including in written response to safeguarding related-inquiries and assessments

Experience developing safeguarding resource materials, including training curriculum, guidance tools and best practice documents

Demonstrated ability to maintain a high level of confidentiality and to work with empathy and compassion

Excellent communication and active listening skills, presentation and facilitation skills, and demonstrated proficiency in both written and spoken English

Highly proficient project management skills, with strong organizational skills and the ability to manage and prioritize workload
Pluses
Experience working with an international NGO

An advanced degree in law, social work, international or gender studies, or a related field

Fluency of another language, besides English
#jobreference3 #region3
This vacancy is now closed.
However, we have found similar vacancies for you: