Associate, Vaccines
Maseru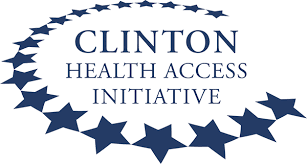 Organization: CHAI - Clinton Health Access Initiative
Location: Maseru
Grade: Mid level - Associate Level - Open for both International and National Professionals
Occupational Groups:

Public Health and Health Service
Malaria, Tuberculosis and other infectious diseases

Closing Date:
Program (Division)

Country Programs - Lesotho
Overview
The Clinton Health Access Initiative, Inc. (CHAI) is a global health organization committed to saving lives and reducing the burden of disease in low-and middle-income countries, while strengthening the capabilities of governments and the private sector in those countries to create and sustain high-quality health systems that can succeed without our assistance. For more information, please visit: http://www.clintonhealthaccess.org
CHAI is an Equal Opportunity Employer, and is committed to providing an environment of fairness, and mutual respect where all applicants have access to equal employment opportunities. CHAI values diversity and inclusion and recognizes that our mission is best advanced by the leadership and contributions of people with diverse experience, backgrounds, and culture.
CHAI has been working in Lesotho since 2004 to address some of the most urgent health care needs of the nation. CHAI's work supports the rapid expansion of access to high quality, essential healthcare for all who need it by improving the organization of commodity markets and by enabling the effective delivery of health services and efficient management of health systems thereby optimizing the use of available resources to save more lives. CHAI has worked to strengthen the Lesotho health system by improving management of health services and availability of human resources for health, strengthening the supply and distribution system, improving laboratory services and planning for sustainable health financing.

CHAI is seeking an experienced, talented, highly motivated, creative, and flexible individual to support Expanded Programme on Immunization (EPI) Program under the Ministry of Health as it seeks to reach ambitious targets in new vaccine introduction and strengthening the vaccine delivery system. The Associate will work side by side with EPI counterparts and be responsible for production of high-quality deliverables tailored to the audience and designed for impact. The candidate for Associate must be able to analyze data and present it in a compelling format, support project planning activities, and write in English to a high standard. The candidate must have excellent communications skills and cultural sensitivity as they will be working closely with EPI partners. They must be able to manage multiple tasks and drive work plans forward. They must exhibit a passion for results and commitment to excellence. We place great value on the following qualities: entrepreneurship, responsibility, tenacity, independence, energy and work ethic.

The position will be based in Maseru, with travel to districts within Lesotho. The Associate, Vaccines will report to the Senior Programme Manager, Women and Children's Health.
Responsibilities
The Associate, Vaccines will work independently to support the EPI programme in several high impact activities.  Specifically, the Associate will be responsible for the following activities: 
Immunization System Strengthening, and New Vaccines Introductions
Support the Senior Programme Manager, Women and Children's Health in developing a workplan for immunization system strengthening at the national, district, and health facility level. This includes the r

eview of recent (and applicable) reports from programmatic evaluations and consolidate recommendations into an actionable table and dashboard for follow up

Develop and support the implementation of an onboarding package for all health workers tasked with the delivery of immunization services in Lesotho

Support in tracking the use of immunization e-learning materials by health workers

Support EPI in planning for the delivery of routine immunizations including the Human Papilloma Virus (HPV) Vaccine
Program Management
Maintain close professional relationships with counterparts in the EPI in order to ensure that the project is aligned with Ministry priorities

Support in building management capacity of EPI at the national and district level

Liaise with CHAI Vaccines global team to ensure that the project incorporates best practices and high standards for new vaccine introduction and systems strengthening

Assist with formulation and tracking of activity workplans and budgets

Contribute to project reporting requirements as needed

Perform any other responsibilities assigned by the Senior Programme Manager, Women and Children's Health
Qualifications
University degree, preferably with a quantitative or health focus;
3+ years of professional experience in the private or public sector, with a focus on health system strengthening, quantitative analysis, and production of professional outputs;
Proven ability to operate independently, multitasking, setting and achieving ambitious targets with limited guidance, and able to demonstrate creative thinking in the development of mitigation strategies to address challenges hampering the effective and efficient delivery of immunization services in Lesotho;
Excellent organizational and planning skills, and able to develop user-friendly planning tools;
Exceptional communication skills, including excellent spoken and written English, and strength in building relationships in an African setting;
Excellent proficiency in relevant computer applications, particularly MS Excel, PowerPoint and Word;
Knowledge and/or experience of the health sector in Lesotho and/or of vaccines programming would be a distinct advantage;
Willing to travel within Lesotho and externally, up to 25% of time;
Knowledge of Sesotho is an advantage, but not required.
#jobreference2 #region3