Malaria Senior Technical Advisor
Yaoundé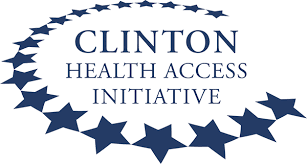 Organization: CHAI - Clinton Health Access Initiative
Location: Yaoundé
Grade: Senior level - Managerial Level - Open for both International and National Professionals
Occupational Groups:

Project and Programme Management
Malaria, Tuberculosis and other infectious diseases

Closing Date:
Malaria Senior Technical Advisor
Program (Division)

Infectious Disease - Global Malaria
Overview
The Clinton Health Access Initiative, Inc. (CHAI) is a global health organization committed to saving lives and reducing the burden of disease in low-and middle-income countries, while strengthening the capabilities of governments and the private sector in those countries to create and sustain high-quality health systems that can succeed without our assistance. For more information, please visit: http://www.clintonhealthaccess.org
CHAI is an Equal Opportunity Employer, and is committed to providing an environment of fairness, and mutual respect where all applicants have access to equal employment opportunities. CHAI values diversity and inclusion, and recognizes that our mission is best advanced by the leadership and contributions of people with diverse experience, backgrounds, and culture.
CHAI's global malaria and neglected tropical disease (NTD) program provides direct technical and operational support to countries around the globe to strengthen their programs and reduce the burden of preventable, treatable diseases. We support governments to scale up effective interventions for prevention, diagnosis, treatment, and surveillance, with the goals of sustainably reducing the number of illnesses and deaths worldwide in the short-term and accelerating progress towards elimination of malaria and NTDs in the long term.
Overview of Role:
Cameroon is one of the world's highest malaria incidence countries, with over 11,000 people dying from the disease each year. In recent years, the National Malaria Control Program (NMCP) in Cameroon has begun to improve the targeting and tailoring of malaria interventions to combat the increasing malaria burden. CHAI will work directly with the NMCP to improve government-owned and operated malaria surveillance systems and foster data-driven decision-making to ensure life-saving malaria treatment and prevention tools are targeted towards the people who need them most. CHAI's work focuses on the importance of enhancing Ministry of Health governance, ownership, and oversight of health systems to ensure improvements are truly owned and sustainably operated by government staff rather than partners.
CHAI is seeking a highly motivated and mission-driven individual with strong public health management experience and analytical skills to drive success of this project. The successful candidate will have the opportunity to be part of an innovative initiative that leverages technology, epidemiology, and cutting-edge analytics to drive reductions in malaria cases and deaths in Cameroon.
The Senior Technical Advisor (STA) will have a deep personal commitment to producing results and be able to work independently to drive implementation. They must be a highly motivated, entrepreneurial individual with outstanding analytical, problem-solving, organizational, relationship management and communication skills. The STA will have exceptional ability to communicate nuanced and complex technical information clearly and concisely.  They must exhibit the capacity to facilitate high-level strategic discussions with a multi-cultural, multidisciplinary set of actors, and a willingness to provide support to different tasks large or small. The STA will join a fun, entrepreneurial and close-knit team who are dedicated to reducing the global burden of malaria.
CHAI places great value on the following qualities in its staff: resourcefulness, responsibility, patience, tenacity, humility, independence, energy, and work ethic.
Responsibilities
Serve as a thought leader and contribute to a technically sound strategic vision for how analytics, surveillance and health information systems can be leveraged to strengthen malaria programs in Cameroon
Communicate effectively across a matrixed organization and expertly coordinate in-country and global CHAI teams and resources to ensure Cameroon-specific project goals are met
Monitor program activities against project goals and donor commitments, identify operational bottlenecks or weaknesses, and work collaboratively with CHAI country and global teams to achieve exceptional results on aggressive timelines
Ensure achievable project plans are in place and integrated with team priorities and support execution of activities
Formulate and conduct high quality technical outputs and promote the routine use of data and analysis to evaluate effectiveness of current interventions and inform strategic planning
Rapidly digest and synthesize complex technical, political and operational information and expertly tailor results, outputs and action items to a wide range of internal and external stakeholders
Develop and manage strong working relationships with key stakeholders across CHAI, government, non-governmental organizations, and local institutions working on relevant informatics, data analysis and surveillance activities
Identify new opportunities within and outside the initial project scope, anticipate risks and be proactive in responding to them
Other responsibilities as needed
Qualifications
Master's Degree in Public Health, Health Informatics, Business Administration, or related field strongly preferred
Minimum of 7 years of work experience with increasing levels of responsibility and leadership
Exceptional problem-solving skills and analytical capabilities
Experience in strategy development, planning, and project implementation
Demonstrated ability to learn quickly, connect the dots and act upon technical information and translate scientific knowledge into actionable insights for decision-making
Experience in capacity building, mentorship, and management of remote or decentralized teams
Excellent written and oral communication skills, with strong spoken and written English, and skilled in making persuasive presentations and written reports
Exceptional attention to detail
Experience working and communicating with government officials and multilateral organizations
High levels of proficiency in Microsoft Word, Excel, PowerPoint.
Ability to work independently in unstructured settings and to adapt to new environments and challenges
Ability to effectively scope problems, anticipate and pre-empt emerging issues, and make decisions with conviction even in highly ambiguous contexts
Willingness to travel domestically and for occasional international meetings and conferences
Advantages:
PhD in a related field, or Masters in a specialized field i.e. Epidemiology or Health Informatics
Knowledge of malaria, disease elimination or other global infectious disease priorities
Written and spoken fluency in French
Previous experience working in Sub-Saharan Africa
#jobreference3 #region4