Program Officer for TB
Phnom Penh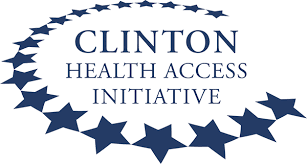 Organization: CHAI - Clinton Health Access Initiative
Location: Phnom Penh
Grade: Junior level - Entry Level - Open for both International and National Professionals
Occupational Groups:

Project and Programme Management
Malaria, Tuberculosis and other infectious diseases

Closing Date:
Program (Division)

Country Programs - Cambodia

Additional Location Description

Kampong Chhnang Province
Overview
The Clinton Health Access Initiative, Inc. (CHAI) is a global health organization committed to saving lives and reducing the burden of disease in low-and middle-income countries (LMICs), while strengthening the capabilities of governments and the private sector in those countries to create and sustain high quality health systems that can succeed without our assistance. For more information, please visit: http://www.clintonhealthaccess.org

CHAI is an Equal Opportunity Employer, and is committed to providing an environment of fairness, and mutual respect where all applicants have access to equal employment opportunities. CHAI values diversity and inclusion, and recognizes that our mission is best advanced by the leadership and contributions of people with diverse experience, backgrounds, and culture.
Under a new TB Reach project, CHAI will now extend its support to the Ministry of Health on TB case detection and TB preventative Therapy (TPT) implementation.  Through this work the CHAI TB team will work in close partnership with Kampong Chhnang Provincial Health Department and CENAT as well as the Preventative Medicine Department and the National Immunization Program, to boost TB case detection and primary health care through the implementation of an "older adults clinic". This new concept proposes an integrated platform for TB and NCD screening as well as COVID-19 vaccination at health centre and in the community. The aim of the project is increase of TB case detection and TPT uptake. 
CHAI Cambodia is seeking a Program Officer to join the CHAI TB Team for this project. The Program Officer will work under the supervision and report to the project's Medical Advisor. As a CHAI TB team member, the Program Officer will work closely with TB Program in Kampong Chhnang Provincial Health Department to implement the project. He/She will lead discussions and the different work streams with Kampong Chhnang TB Program manager and TB Operational District supervisors (3ODs) and OpAsha NGO for project workplan, implementation, coordination, mentoring and monitoring of activities. The role is based in Kampong Chhnang province.
Responsibilities
In collaboration with the CHAI medical advisor, this Program Officer will support TB Program in Kampong Chhnang to implement the TB Reach grant to achieve the main project objectives with the following tasks:

Co-develop project workplan and schedules in partnership with Kampong Chhnang TB program
Co-develop develop project training and M&E materials in partnership with Kampong Chhnang TB program and national programs as needed
Assist Medical Advisor and Kampong Chhnang TB program in coordinating and providing training to HCWs and VHSG for project implementation
Work closely with Kampong Chhnang TB program and TB OD supervisors to coordinate the start of project implementation, both at health facilities (Health Centres and Referral hospitals) and during community outreach

Work closely with Medical Advisor and Kampong Chhnang TB program to reach the project objectives through monitoring, mentoring and supervising the project implementation

Support the Provincial TB Program Manager and TB OD supervisors for laboratory and treatment logistics:
Work closely with TB OD supervisors and provincial TB program manager to monitor the availability of TB test such as GeneXpert cartridges and TB drugs for treatment and TPT
Coordinate with CHAI Medical Advisor and TB Program Manager to ensure proper quantifications of commodities based on actual needs
Work with TB OD supervisors to ensure that TB presumptive cases can access x-ray through referral system

Support CHAI Medical Advisor and Provincial TB Program Manager for project M&E

Mentor the recording and reporting system implementation of integrated screening of TB, NCD, COVID-19 Vaccination for both at facility and community outreach
Monitor closely with TB OD supervisors the collected data and provide analytical support for problem solving
Coordinate and work with field partners such as OpAsha who also work for TB in Kg Chhnang funded by Global Fund for TB community activities such C-DOTS, CI, referral system and TPT.

Any other activities requested by the CHAI Medical Advisor.
Qualifications
Bachelor degree or equivalent in all fields
2-3 years of professional experience, preferably in public health or TB control activities
Strong coordination skills, proven ability to independently carry out project work streams with a focus on outputs and outcomes
Strong interpersonal skills and ability to build relationships with provincial health department, operational district and NGO representatives
High level of proficiency in relevant computer applications (Microsoft Word, Excel, Power Point)
Strong problem solving skills, quantitative and qualitative analytical capabilities
Strong written and oral communication skills in English, including the ability to prepare and present compelling presentations and program planning and memo documents
Proficiency in written and oral communication in Khmer
Ability to work effectively in a multicultural and high-pressure environment
#jobreference1 #region2