Senior Director, Global Communications
United States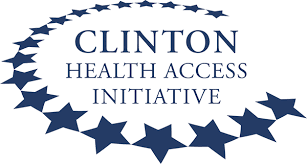 Organization: CHAI - Clinton Health Access Initiative
Location: United States
Grade: Senior Executive level - Senior Management - Open for both International and National Professionals
Occupational Groups:

Communication and Public Information
Managerial positions

Closing Date:
Senior Director, Global Communications
Program (Division)

Communications

Additional Location Description

This position may be based in a CHAI program country, pending leadership approval.
Overview
The Clinton Health Access Initiative, Inc. (CHAI) was founded in 2002 in response to the HIV/AIDS epidemic with the goal of increasing access to medicines in the countries with the highest burden of the disease. Over the following two decades, CHAI has expanded its focus. Today, along with HIV, the organization works with partners to prevent and treat COVID-19, malaria, tuberculosis, hepatitis, and cancer, accelerate the rollout of lifesaving vaccines, reduce maternal and child mortality, combat chronic malnutrition, and strengthen health systems.
With each new program, our mission remains the same: to save lives and reduce the burden of disease in the regions in which CHAI works to create sustainable, high-quality healthcare systems. Our strategy is rooted in sustainability, ensuring governments lead the solutions and programs are designed to scale nationally with tactics that can be replicated in other countries. CHAI is deeply grounded in the countries we work in, with 85 percent of employees based in program countries. Learn more about how we work: http://www.clintonhealthaccess.org
CHAI is an Equal Opportunity Employer, and is committed to providing an environment of fairness, and mutual respect where all applicants have access to equal employment opportunities. CHAI values diversity and inclusion, and recognizes that our mission is best advanced by the leadership and contributions of people with diverse experience, backgrounds, and culture.

Team Overview:

CHAI's Communications team is comprised of a small group of talented and creative individuals based in three countries. The team supports all teams across the organization to develop and carry out external and internal communications strategies. The team works with the media, manages external digital platforms, including CHAI's website and social media, and collaborates with partners and donors on communications efforts.
Position Overview:

CHAI is seeking an experienced senior communications expert to lead the Communications team. The candidate will work closely with the CEO and Communications team to develop and execute a fresh communications strategy focused on expanding CHAI's role as a catalytic thought leader and influencing major actors in the sector to advance specific causes and innovative ideas that have the potential to save and improve large numbers of lives.
CHAI has 20 years of experience in addressing global health challenges. This is an exciting moment to join the organization as we build off this experience to advance our impact agenda, with the candidate helping to drive a strategy refresh.
The Senior Director, Global Communications will lead a lean, efficient team to deliver high impact results in line with strategy goals as well as CHAI values and guiding principles. As part of the global leadership team, the candidate will help shape decisions for the organization. The candidate is also CHAI's primary spokesperson. The position reports to the CEO and sits on the Operations Leadership Team. It requires up to 10 percent international travel per year.
Responsibilities
Strategic Planning and Leadership (40%)
Serves on the global leadership team, reporting to the CEO and shaping strategic decisions for the organization.

Develop and execute a positioning strategy to develop CHAI's role as a catalytic thought leader and agent of change in global health.

Direct and update CHAI's global communications strategy and manage Communications team to implement the strategy.

Develop and lead messaging and brand voice for the organization and ensure quality, consistency, and integrity across teams and media platforms.

Develop, coordinate, and implement communications plans in partnership with program and country teams and other partners to raise awareness about CHAI's mission and impact.

Develop and execute cohesive internal communications strategy in partnership with other Operations groups.

Manage and mitigate risk and lead crisis communications.
Content Development/Writing and Editing (30%)
Provide communications support to CHAI leadership and CEO such as strategic guidance, talking points, briefing memos, event prep, speeches, presentations, or op-eds.

Develop and prepare materials including briefing memos and talking points when needed for members of CHAI's Board of Directors.

Organize and lead communications events including webinars, press conferences, and relevant industry conferences and symposia and prep participants.

Write, develop, and edit materials including CHAI's annual report, key leadership documents, talking points, press releases, white papers, and policy briefs.
Media Relations and Other Communications Activities (30%)
Direct and lead media outreach and public relations as primary spokesperson for organization.

Lead communications training for CHAI teams.

Additional responsibilities as needed.
Qualifications
Bachelor's Degree required, preferably in communications or related field;

10+ years of progressive experience in communications;

Experience working with high-profile individuals in a fast-paced environment;

Experience navigating complex and diverse work environments;

Knowledge of international nonprofit sector with political experience preferred;

Excellent written, verbal and presentation skills;

Excellent interpersonal and relationship-building skills;

Ability to handle sensitive or confidential information;

Ability to independently manage multiple competing priorities;

Ability to work quickly and flexibly on tight budgets;

Experience responding to crises.
Preferred:
Experience Living and/or working in a Low and Middle Income country
#region1 #jobreference4