Advance HIV Disease Commodity Access, Manager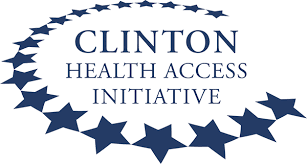 Organization: CHAI - Clinton Health Access Initiative
Location:
Grade: Senior level - Managerial Level - Open for both International and National Professionals
Occupational Groups:

Public Health and Health Service
Development Cooperation and Sustainable Development Goals
HIV and AIDS
Malaria, Tuberculosis and other infectious diseases
Managerial positions

Closing Date:
Advance HIV Disease Commodity Access, Manager
Program (Division)

Country Programs - Lesotho
Overview
The Clinton Health Access Initiative, Inc. (CHAI) is a global health organization committed to saving lives and reducing the burden of disease in low-and middle-income countries, while strengthening the capabilities of governments and the private sector in those countries to create and sustain high-quality health systems that can succeed without our assistance. For more information, please visit: http://www.clintonhealthaccess.org
CHAI is an Equal Opportunity Employer, and is committed to providing an environment of fairness, and mutual respect where all applicants have access to equal employment opportunities. CHAI values diversity and inclusion, and recognizes that our mission is best advanced by the leadership and contributions of people with diverse experience, backgrounds, and culture

CHAI-Lesotho is seeking a highly qualified and motivated individual with strong program management experience as Advance HIV Disease (AHD) Commodity Access Manager. The AHD Commodity Access Manager will report directly to the Country Director. The Manager will provide the day to day management on program implementation, ensures timely completion and reporting of program deliverables, and manages the review, analysis and interpretation of program impact results. Working closely with the MoH, the Manager will provide technical support to sustainable growth in commodity access, ensuring the lifesaving package of care reaches patients, while also providing valuable additional demand. This position will work with different directorates (Disease Control, Supply Chain, Laboratory Services & Pharmacy) within MoH and engaging with different health partners and stakeholders. 
The position will be based in Maseru but frequent travels to the districts will be required.
Responsibilities
• Oversee the implementation of AHD Commodity Access Program work plans including program planning, budgeting, coordination, forecasting, monitoring and reporting
• Support leadership to provide overall project management and oversight to ensure that expected deliverables and targets are achieved on time and on budget
• With a client-focused approach, serve as a trusted, accessible advisor to governments on a variety of optimal HIV related product access topics
• Help MoH ensure an uninterrupted supply of an optimal AHD package of care by working closely with Supply Chain Directorate
• Catalyze and support the drafting of commodity access planning documents, policy guidance, and standard operating procedures that clarify and ensure smooth implementation of a comprehensive AHD package of care.
• Manage relationship with stakeholders at national and sub national level including both Government and Non-Government organizations, and coordinate with them for improved program performance and leveraging government services for sustainability
• Help achieve operational excellence through analytics, develop programs strategy and ensure that the program is on track to achieve its objectives
• Ensure high quality and up-to-date documentation of program activities and achievements including progress reports for submission to donors, and process documentation
• Promote a culture of high performance and accountability for outcomes and ensure coordination with other teams in the CHAI country office
• Represent CHAI at policy and guidelines development forums at the national level, while providing technical support to sub national teams for same processes
• Other responsibilities as requested by supervisor
Qualifications
• Minimum of Master's degree in Public Health, Social Science, or Business Management
• Dynamic, entrepreneurial individual with outstanding managerial, strategy, analytic, and communication skills
• 7+ years of experience in a demanding result driven environment, including previous successful experience of public health at national and sub national level
• First-hand experience in program management or implementation of HIV program or large public health program
• High degree of understanding of HIV related issues, a strong plus
• Pharmaceutical industry experience is desirable but not a prerequisite
• Strong interpersonal skills and ability to build relationships independently with senior government and NGO representatives and navigate complex government processes in a collaborative manner
• Entrepreneurial mindset with ability to handle multiple tasks simultaneously, set priorities, and work independently with minimal supervision in a fast-paced and changing environment
• Strong analytical skills and problem-solving approach
• Strong donor reporting and program documentation and communication skills
• Ability to work effectively with different program partners and stakeholders to achieve collective program targets and goals
• Ability to identify and manage program risks, proactively addressing or reporting issues before they affect program performance and donor relationships
• Demonstrated strong analytical, organizational, leadership, and problem-solving skills
• Ability to make linkages between interventions/programs