Associate, Non-Communicable Diseases
Phnom Penh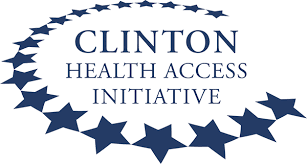 Organization: CHAI - Clinton Health Access Initiative
Location: Phnom Penh
Grade: Mid level - Associate Level - Open for both International and National Professionals
Occupational Groups:

Malaria, Tuberculosis and other infectious diseases

Closing Date:
Associate, Non-Communicable Diseases
Program (Division)

Country Programs - Cambodia

Additional Location Description

Phnom Penh
Overview
The Clinton Health Access Initiative, Inc. (CHAI) is a global health organization committed to saving lives and reducing the burden of disease in low-and middle-income countries, while strengthening the capabilities of governments and the private sector in those countries to create and sustain high-quality health systems that can succeed without our assistance. For more information, please visit: http://www.clintonhealthaccess.org
CHAI is an Equal Opportunity Employer, and is committed to providing an environment of fairness, and mutual respect where all applicants have access to equal employment opportunities. CHAI values diversity and inclusion, and recognizes that our mission is best advanced by the leadership and contributions of people with diverse experience, backgrounds, and culture.

In Cambodia, Non-Communicable Diseases (NCDs), including diabetes, hypertension and eye health conditions, are becoming among the highest causes of morbidity and mortality, especially among older populations. Despite this, availability of services remains low in the public sector; only 10% of health centers and 50% of hospitals are able to provide the WHO Package for Essential NCDs, and there are only 18 vision centers nationwide. WHO estimates that yearly only about 1% of the target population is currently screened for NCDs. The Royal Government of Cambodia (RGC) has made a significant commitment to dramatically increase access to NCD services through investments from a pooled donor and government funding mechanism. To support the RGC, CHAI secured a new investment aiming to rapidly expand service availability for Cambodians, upskilling health centers and community workers in screening for NCDs and referring patients for appropriate care. The program has four key goals:
Scale up diagnosis and treatment of NCD
Increase availability and affordability of NCD treatments
Strengthen availability and use of NCD data for decision-making by policy makers
Scale up best practices from the chosen learning province
This work will be conducted through technical assistance provided to the national level, and through more intensive support to a learning province. CHAI is seeking an Associate NCD to support the RGC to achieve the objectives of the MoH at national and sub national level, under the guidance and direction of the Senior Program Manager and other CHAI Cambodia leadership team members. The Associate will manage different components of the program and engage with national and sub-national stakeholders from the National Eye Health Program (NEHP), the Prevention Medicine Department (PMD) and any other relevant cross cutting MOH departments. The Associate will be embedded at the NEHP and provide both strategic and technical support to meet project-specific objectives and milestones within stipulated timeframes.  
The position will be based in Phnom Penh with domestic travel expected.
Responsibilities
In strong collaboration with the other CHAI members seconded at the MOH or the subnational level, the Associate will be responsible to:
Support and build capacity for the inclusion of NCD diagnosis and case management and support the development of referral pathways between NEHP and PMD
Support the NEPH to identify gaps in data availability and support analysis to inform the government's decision making
Support the government for the advocacy, the development of SOPs and the establishment of pooled procurement mechanisms
Support the target learning province to effectively and identify best practices that would lead to national scale up
Support the establishment of regular communication between the national level MoH (PMD and NEHP) and the learning province PHD coordinator
Support the development of guidelines, workplans, budgets and other materials for key activities
Develop the program progress report against the work plan and consultation with the senior program manager.
Establish and maintain strong working relationships with key stakeholders in government, donors, and partner organizations
Collaborate with government to ensure skills transfer and government ownership
Perform other duties that may be assigned by the Senior Program Manager.
Qualifications
Bachelor's degree in a related field with a minimum of 3-4 years of work experience in a fast-paced environment
Exposure to global public health challenges, health systems strengthening and/or experience working with Government bodies
Goal-oriented and with high attention to detail
Exceptional problem-solving and analytical skills, entrepreneurial spirit, ability to operate without extensive structural or operational support
Strong interpersonal and communication skills, ability to build strong and effective working relationships with government and NGO representatives
Excellent command of written and spoken English for business purposes, including the ability to prepare and present compelling presentations
Proficiency at Microsoft Word, PowerPoint, Excel and/or other data-analysis tools
Ability to work effectively in a multicultural and high-pressure environment
Ability to manage multiple tasks simultaneously, set priorities and work independently with minimal instruction
Strong openness to feedback and willingness to improve
Advantages:
Master's degree or equivalent in a relevant field like public health, development, policy, biology, or science
Experience in healthcare and knowledge of the Cambodia MOH and provincial and district health offices is an advantage
Technical knowledge and experience in the area of NCD
Management consulting or private sector experience with a focus on excel modelling, report/grant writing and project management
Previous work experience in Southeast Asia
#jobreference2   #region2