Country Support Associate, COVID Treatment Access
Lusaka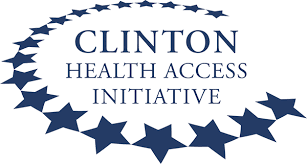 Organization: CHAI - Clinton Health Access Initiative
Location: Lusaka
Grade: Mid level - Associate Level - Open for both International and National Professionals
Occupational Groups:

Public Health and Health Service
Development Cooperation and Sustainable Development Goals
Ebola
Malaria, Tuberculosis and other infectious diseases

Closing Date:
Country Support Associate, COVID Treatment Access
Program (Division)

Infectious Disease - COVID Treatment Access Team

Additional Location Description

There is flexibility for this role to be based in another CHAI program country in Sub-Saharan Africa (Kenya, Nigeria, Zimbabwe, South Africa, Ghana, Uganda, Rwanda, Malawi), pending leadership approval.
Overview
The Clinton Health Access Initiative, Inc. (CHAI) is a global health organization committed to saving lives and reducing the burden of disease in low-and middle-income countries, while strengthening the capabilities of governments and the private sector in those countries to create and sustain high-quality health systems that can succeed without our assistance. For more information, please visit: http://www.clintonhealthaccess.org.
CHAI is an Equal Opportunity Employer, and is committed to providing an environment of fairness, and mutual respect where all applicants have access to equal employment opportunities. CHAI values diversity and inclusion, and recognizes that our mission is best advanced by the leadership and contributions of people with diverse experience, backgrounds, and culture.
CHAI launched the COVID-19 Treatment Access (CTA) program in August 2022 with the goal of reducing the impact of COVID-19 on high-risk individuals. Through the scale-up of screening programs and the introduction of novel oral antiviral therapies in low- and middle-income countries (LMICs), CHAI seeks to greatly reduce hospitalization and mortality in the populations at the highest risk for progression to severe and critical disease.  The COVID Treatment Access team currently supports programs in Sub-Saharan Africa (Kenya, Uganda, Nigeria, Ghana, Rwanda, Malawi, Zimbabwe, Zambia, Republic of South Africa) and Southeast Asia (Laos) with plans to expand to additional countries across both regions in the coming months. The program will focus supporting ministries of health to implement smart, data-driven strategies for identifying COVID-positive individuals at high risk for severe and critical disease, while in parallel ensuring critical access to life-saving treatment commodities within health facilities.  In addition, the program will support countries to integrate critical COVID-19 services into the broader health system to ensure sustained access to services.  In focal countries, CHAI's work ranges depending on the specific context and need, and work can include a range of activities, including providing support on procurement, training health care workers, developing monitoring and evaluation systems, and supporting site-level implementation.
Position Overview:
As part of the Global COVID-19 Treatment Access Country Support team, this Associate will support the implementation and scale-up of CHAI's COVID-19 country programs in Sub-Saharan Africa (SSA). The Associate will support CHAI programs in countries as they begin to scale COVID Treatment Access programs, helping to develop efficient programs which catalyze the scale-up of testing activities, linkage to treatment, and treatment initiation. The Associate will provide support on a wide-range of activities, including providing strategic guidance and planning support, developing programmatic tools to support the roll-out and scale up of programs, providing coordination support across global and country programs, and supporting cross-cutting global work streams, projects, and communications. The Associate will report to the Global COVID-19 Treatment Access Program Manager.
To support this work, we are seeking a highly motivated individual with outstanding credentials, strong analytical abilities, and superior problem-solving and communication skills. The candidate must be self-driven, resourceful, collaborative, adaptable and have a high level of comfort with ambiguity. The candidate should have experience working in fast-paced, multi-cultural environments and is expected to function independently with minimal guidance.
The base location is flexible, with a strong preference for a CHAI CTA program in Sub-Saharan Africa, pending Country Director Approval. Expected travel is 30%.
Responsibilities
Provide strategic, technical, and planning support and bandwidth to country programs (60%):
Support country teams to develop country-level strategy and work plans, coordinated with global CHAI strategy
Provide day-to-day thought partnership, technical support, and bandwidth across country programs, including but not limited to policy, forecasting, M&E, service delivery and market shaping
Design and develop high quality deliverables to support the scale-up of country programs, including presentations, concept notes, tools, and models
Utilize and analyze programmatic data to support the monitoring of country-level program process against milestones, and work with Program Management to identify and mitigate risks to achieving program and grant goals
Support logistic management of product donation and monitoring of drug availability in country, ensuring strong systems are in place to ensure replenishment system
Provide coordination support across global and country programs (25%):
Share country updates with broader global team to inform global priorities and keep team members up to date on ongoing areas for support
Share global priorities, guidance, evidence, and updates with country teams to support development of national COVID-19 test and treat programming
Collect, consolidate, and share lessons learned and best practices (strategies, tools, and experience) across country programs to maximize impact of learnings
Provide support on cross-country / global work streams, including internal and external reporting
Support cross-cutting global work streams, projects, and communications (15%):
Actively participate in cross-cutting strategic planning and problem solving related to the growth, success, and sustainability of the COVID-19 Treatment Access program
Support drafting program updates, presentations, concept notes, proposals, and meeting plans, as needed
Lead or support development and implementation of special projects to further global impact, as needed
Work collaboratively with Global Diagnostic Team (GDT), Global Analytics and Implementation Research (AIR) team, Global Markets Team (GMT), other relevant CHAI global teams, and CHAI country teams to achieve project goals
Qualifications
Bachelor's degree plus a minimum of 4 years of experience in a demanding and fast-paced environment
Strong quantitative skills, including significant experience in data management and data analysis, with high level of proficiency in Excel and ability to use data to inform programmatic decision making and strategy
Demonstrated strong analytical, problem-solving, and leadership skills
Excellent written and verbal communication skills, with a demonstrated ability to synthesize evidence into effective presentations and written documents with actionable recommendations for broad audiences
Exceptional diplomatic and interpersonal skills, and an ability to manage challenging multi-cultural, multi-stakeholder situations to achieve intended results
Self-motivated and comfortable working independently with little oversight
Ability to absorb and synthesize a broad range of information, with exceptional attention to detail
Ability to handle multiple tasks simultaneously, set priorities, and work well under pressure
Technical proficiency in Word, Excel, and PowerPoint
Willingness to work with a geographically dispersed team across multiple time zones
Fluency in English, in both written and verbal communications
Ability to travel extensively to focal countries and other locations as needed for work
Advantages:
Experience working in management consulting, investment banking, or a similar fast-paced, results-oriented environment
Familiarity with global health issues and/or national and sub-national planning and programming
Experience working with Government bodies
Experience living and/or working in LMICs countries
Master's degree preferred
#jobreference2  #region3