Program Manager
Monrovia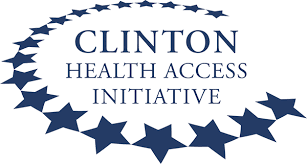 Organization: CHAI - Clinton Health Access Initiative
Location: Monrovia
Grade: Senior level - Managerial Level - Open for both International and National Professionals
Occupational Groups:

Project and Programme Management
Managerial positions

Closing Date:
Program (Division)

Country Programs - Liberia
Overview
The Clinton Health Access Initiative, Inc. (CHAI) is a global health organization committed to saving lives and reducing the burden of disease in low-and middle-income countries, while strengthening the capabilities of governments and the private sector in those countries to create and sustain high-quality health systems that can succeed without our assistance. For more information, please visit: http://www.clintonhealthaccess.org.
CHAI is an Equal Opportunity Employer, and is committed to providing an environment of fairness, and mutual respect where all applicants have access to equal employment opportunities. CHAI values diversity and inclusion, and recognizes that our mission is best advanced by the leadership and contributions of people with diverse experience, backgrounds, and culture.
In 2006, CHAI was the first international NGO to help Liberia's government rebuild after a decade-long civil war in Liberia had killed an estimated 270,000 people, decimated the nations' health infrastructure and hindered the country's ability to deliver vital health and social services. The partnership between Liberia's Ministry of Health (MOH) and CHAI evolved from being HIV specific to addressing cross-cutting health systems challenges. CHAI has since supported the MOH in strengthening supply chain management, health workforce, health financing, and provided technical assistance across various vertical programs including HIV, maternal and neonatal health, sexual and reproductive health, malaria, cancer, essential medicines and oxygen access, and assistive technology.
Position Overview:
CHAI Liberia is seeing a motivated, independent, and technical individual for the position of Program Manager to support the country team in the implementation of projects across a number of program areas, including sexual & reproductive health (SRH), oxygen access, and assistive technologies (AT). The individual will provide technical, coordination & administrative support across multiple workstreams—national strategy development; supply chain; clinical training and mentoring; health information systems and health research. The position will report to CHAI Liberia's Program Director and/or Technical Director, and work closely with other program and operations team members. This position will be based in Monrovia, with minimal travel to other counties.
Responsibilities
Coordination and resource mobilization:
Provide overall coordination support for implementation of CHAI program activities; facilitate communication among country team members, knowledge management, work planning, and communication with CHAI global teams
Liaise and build strong working relationships with various MOH units, other government agencies, NGOs and international multilateral organizations, in order to avoid duplication of efforts and enhance health sector collaboration
Provide secretariat support to various MOH technical working groups, including developing agendas, presentations, meeting minutes, and be comfortable facilitating high-quality TWG sessions where needed
Support broader advocacy and resource mobilization efforts based on national roadmaps and strategies relevant to CHAI programs, including drafting grant proposals, concept notes, presentations, budgets
Program implementation:
Plan and execute high-quality and effective training workshop, technical meetings, and stakeholder consultations
Lead the drafting of high-quality technical documents, including but not limited to presentations, training reports, briefing notes, budgets, national guidelines
Support development of health worker training or mentoring materials based on international guidelines and best-practices; track health worker capacity gaps and progress, and develop training debriefs and short reports
Advocate for the inclusion of new health indicators into routine health and supply chain information systems, and support development and piloting of relevant data collection tools and processes
Provide technical support to strengthen MOH supply chain, including quantification & forecasting, supply planning, development of SOPs and technical specifications
Support routine program monitoring & evaluation activities and donor reporting
Carry out independent problem-solving and undertake other duties as assigned
Qualifications
Bachelor's degree in public health, health policy & management, or related discipline, with at least 5 years of professional experience in health systems strengthening, or Master's degree with at least 3 years of relevant experience
Excellent written and verbal communication skills in English, including strong technical ability to prepare high-quality professional documents
High levels of proficiency with Microsoft Word, Excel, PowerPoint, Outlook 
Ability to work independently with minimal supervision
High attention to detail; very strong organization and time management skills
Experience working in development settings with government and international partners, and with demonstrated cultural sensitivity
Ability to quickly learn new subject matters and conduct literature reviews to support new business development and program implementation
Advantages:
Previous experience using online data collection tools such as SurveyCTO or KoboToolbox 
Familiarity with and previous work experience in related programs (SRH, medical oxygen, AT) 
Prior experience in West Africa or other low-resource settings
#jobreference3  #region4