Analyst, Malaria
Harare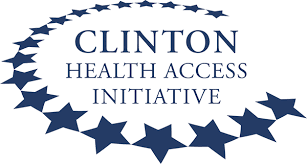 Organization: CHAI - Clinton Health Access Initiative
Location: Harare
Grade: Junior level - Entry Level - Open for both International and National Professionals
Occupational Groups:

Malaria, Tuberculosis and other infectious diseases

Closing Date:
Program (Division)

Country Programs - Zimbabwe
Overview
The Clinton Health Access Initiative, Inc. (CHAI) is a global health organization committed to saving lives and reducing the burden of disease in low- and middle-income countries while strengthening the capabilities of governments and the private sector in those countries to create and sustain high-quality health systems that can succeed without our assistance. For more information, please visit http://www.clintonhealthaccess.org 
CHAI is an Equal Opportunity Employer, and is committed to providing an environment of fairness, and mutual respect where all applicants have access to equal employment opportunities. CHAI values diversity and inclusion, and recognizes that our mission is best advanced by the leadership and contributions of people with diverse experience, backgrounds, and culture.
Position Overview:

Based in Harare, this Malaria Analyst will provide cross-cutting direct technical support to the Ministry of Health and Child Care (MoHCC) in executing their Malaria burden reduction and elimination program strategies through activity planning, coordination, geospatial mapping, and analytics of surveillance data. The Analyst will support the identification of drivers of malaria transmission, build subnational data analysis capacity and support the deployment of appropriate interventions in target populations to accelerate progress toward sustainable malaria elimination. This position will coordinate the implementation of all CHAI-supported workstreams in Mashonaland East and Manicaland, including tiered national support where applicable.
Responsibilities
Perform quantitative and qualitative analytical tasks using epidemiological, entomological, climate, and other related datasets to identify drivers of malaria transmission and inform the subnational tailoring of interventions.
Build the capacity of provincial, district, and health facility staff on data analysis and use through the implementation of routine and targeted capacity-building activities on data collection, data cleaning, analysis, and use using tools such as DHIS2, QGIS, ODK, and Power BI.
Present findings and recommendations from the data analyses to the Ministry of Health and Childcare provincial, district, and health facility stakeholders as a basis to inform the decision-making.
Microplan, coordinate execution, monitor implementation, and document progress and lessons learned on CHAI-supported activities such as DHIS2 routine reporting support, surveillance data analysis, clinical mentorship, malaria Epidemic Preparedness and Response (EPR), Indoor Residual Spraying (IRS) Campaigns.
Provide the overall support and coordination of CHAI's support for entomological investigation across all the CHAI-supported provinces and document progress, key decisions, and lessons learned in line with the annual work plan.
Maintain key relationships with malaria stakeholders at the provincial and district levels to ensure alignment of operations and priorities while minimizing duplication of efforts.
Support identification of operational bottlenecks that hamper progress towards set targets and devise strategies to mitigate the identified bottlenecks.
Any other duties as assigned by the manager.
Qualifications
Bachelor's degree in Geographical Information Systems, Biological sciences, Public Health, Development Studies, Economics, Finance, or a related field
2 years of professional work experience in the public or private sector (candidates with public health experience preferred)
Proficiency in MS Office (Excel, PowerPoint, Word) and data analysis and visualization software (R, STATA, SPSS, Power BI, Google Studio)
Strong communication skills, including the ability to synthesize information and prepare compelling presentations and short reports
Ability to multi-task, think innovatively, and be effective in high-pressure situations
Ability to work independently on complex projects
Ability to travel extensively (50%) to provinces, districts, and health facilities
Experience working on malaria projects or any projects of similar nature using tools such as DHIS2 will be an added advantage
#jobreference1 #region3