Epidemiologist, Research Associate, Greater Mekong Subregion
Laos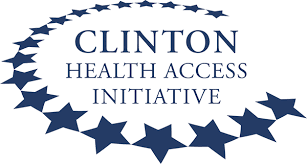 Organization: CHAI - Clinton Health Access Initiative
Location: Laos
Grade: Mid level - Associate Level - Open for both International and National Professionals
Occupational Groups:

Public Health and Health Service
Administrative support
Medical Practitioners
Medical Doctor
Scientist and Researcher
Malaria, Tuberculosis and other infectious diseases

Closing Date:
Epidemiologist, Research Associate, Greater Mekong Subregion
Program (Division)

Infectious Disease - Global Malaria
Overview
The Clinton Health Access Initiative, Inc. (CHAI) is a global health organization committed to saving lives and reducing the burden of disease in low-and middle-income countries, while strengthening the capabilities of governments and the private sector in those countries to create and sustain high quality health systems that can succeed without our assistance. For more information, please visit: http://www.clintonhealthaccess.org

CHAI is an Equal Opportunity Employer, and is committed to providing an environment of fairness, and mutual respect where all applicants have access to equal employment opportunities. CHAI values diversity and inclusion, and recognizes that our mission is best advanced by the leadership and contributions of people with diverse experience, backgrounds, and culture.
Program Overview
CHAI's global malaria and neglected tropical disease (NTD) program provides direct technical and operational support to countries around the globe to strengthen their programs and reduce the burden of preventable, treatable diseases. We support governments to scale up effective interventions for prevention, diagnosis, treatment, and surveillance, with the goals of sustainably reducing the number of illnesses and deaths worldwide in the short-term and accelerating progress towards elimination of malaria and NTDs in the long term.
Position Overview
CHAI is seeking a highly motivated individual with public health experience and analytical skills to work with CHAI's global, regional and country teams, as well as directly with government counterparts, to assess, design, and scale-up disease surveillance systems; conduct robust epidemiological and spatial data analysis; monitor and evaluate the success of ongoing efforts to reduce disease burden and achieve elimination in relevant geographies; and translate results for decision-makers. The individual will collaborate with a diverse team based across multiple countries and regions (primarily but not exclusively in Cambodia, Laos, Myanmar, Thailand, and Vietnam), government programs, and public health agencies. The successful candidate will possess strong communication, organizational skills; be imaginative, pragmatic, and innovative in applying epidemiological expertise to improve real-world health programs; work independently to drive implementation; and have deep personal commitment to producing results. 
This Research Associate will be based in our office in Laos and may travel up to 30%. 
Responsibilities
Provide direct support to surveillance and analytics workstreams including conducting of high-quality epidemiological analyses to evaluate effectiveness of current interventions, understand disease patterns, and inform strategic planning related to malaria within the region
Perform scientific literature review on relevant topics as needed (e.g., surveillance methods, drivers of malaria transmission, intervention effectiveness)
Monitor, evaluate, and improve the performance of malaria surveillance processes and platforms, and contribute to the formulation of surveillance guidelines, SOPs and training materials
Design, implement, analyze, and disseminate operational research projects evaluating program or intervention effectiveness
Support design and routine implementation of monitoring and evaluation of CHAI and governmental programs
Organize, clean, and integrate datasets from different sources to aid program monitoring and evaluation and larger analyses
Formulating and delivering national and sub-national level technical training materials
Supporting institutionalization of data reviews at all levels, including the development of data collection tools and dashboards (e.g., Tableau, DHIS2, etc.)
Provide technical supervision, training and ad-hoc programmatic support to staff members involved in epidemiological activities, for example providing support to analytical content (e.g., data management best practices, online data collection tools) and surveillance strengthening activities (e.g., improved data quality and use)
Synthesize and disseminate findings through high-quality presentations, reports, and scientific publications
Promote the routine use of epidemiological, entomological, and programmatic data and analysis to inform country strategy planning and program implementation
Represent CHAI at external technical meetings with local academic and technical partners
Any other tasks as required
Qualifications
Master's in public health, epidemiology or related field, or similar experience
1+ years of working experience related to the above responsibilities
Knowledge of malaria and/or other major global infectious disease problems
Enthusiasm for applying research methods to solve global health problems focusing on malaria and/or other major global infectious disease concerns
Experience working with datasets drawn from various sources and requiring cleaning before analysis
High levels of proficiency in Microsoft Word, Excel, PowerPoint, and internet applications
Experience working and communicating with government officials and multilateral organizations
Experience with designing, conducting, and analyzing epidemiological surveys
Experience in evaluating, working with, and strengthening disease surveillance systems
Ability to work independently in remote and unstructured settings and to adapt to new environments and challenges, and ability to collaborate and operate as part of a multicultural team
Experience in working and communicating with government officials and other external partners
Exceptional written and oral communication skills
Willingness to travel (up to 30%)
Fluency in English
Advantages:
Experience in programming (e.g., Python, JavaScript) and/or working with surveillance platforms (e.g., DHIS2), data collection tools (e.g., ODK) and/or data visualization applications (e.g., Tableau, PowerBi, Metabase)
Experience living or working in resource-limited settings, especially in the Greater Mekong Subregion
Burmese, Khmer, Laos, Thai, and/or Vietnamese language proficiency
#jobreference2  #region2