Manager, Global Communications
United States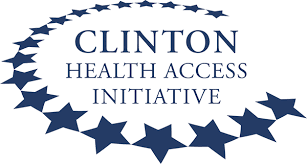 Organization: CHAI - Clinton Health Access Initiative
Location: United States
Grade: Senior level - Managerial Level - Open for both International and National Professionals
Occupational Groups:

Communication and Public Information
Managerial positions

Closing Date:
Manager, Global Communications
Program (Division)

Communications

Additional Location Description

Strong preference for this position to be based in a CHAI program country in Africa, pending work authorization and Country Director approval.
Overview
The Clinton Health Access Initiative, Inc. (CHAI) was founded in 2002 in response to the HIV/AIDS epidemic with the goal of increasing access to medicines in the countries with the highest burden of the disease. Over the following two decades, CHAI has expanded its focus. Today, along with HIV, the organization works with partners to prevent and treat COVID-19, malaria, tuberculosis, hepatitis, and cancer, accelerate the rollout of lifesaving vaccines, reduce maternal and child mortality, combat chronic malnutrition, and strengthen health systems.

With each new program, our mission remains the same: to save lives and reduce the burden of disease in the regions in which CHAI works to create sustainable, high-quality healthcare systems. Our strategy is rooted in sustainability, ensuring governments lead the solutions and programs are designed to scale nationally with tactics that can be replicated in other countries. CHAI is deeply grounded in the countries we work, with 85 percent of employees based in program countries. Learn more about how we work: http://www.clintonhealthaccess.org.

CHAI is an Equal Opportunity Employer, and is committed to providing an environment of fairness, and mutual respect where all applicants have access to equal employment opportunities. CHAI values diversity and inclusion, and recognizes that our mission is best advanced by the leadership and contributions of people with divers experience, backgrounds, and culture.
Team overview:
CHAI's Communications team is comprised of a small group of talented and creative individuals based in three countries. The team supports all teams across the organization to develop and carry out external and internal communications strategies. The team works with the media, manages external digital platforms, including CHAI's website and social media, and collaborates with partners and donors on communications efforts.
Position overview:
CHAI is seeking an experienced communications manager to join the team. The candidate will lead special projects, including working with the Communications team and other teams at CHAI to set project goals and develop, execute, and oversee communications strategies to meet those goals.

The candidate's first project will support CHAI's Assistive Technology (AT) team to build a comprehensive communications plan and drive its implementation. The candidate will be responsible for building on the momentum the AT team is already generating around their program, with the goal of positioning CHAI as a thought leader in the AT space. Activities will include media and partner relations, content collection and production to share the impact of the program, and supporting fundraising efforts. The candidate will also help strengthen internal communications by developing and implementing a plan that supports knowledge-sharing. Activities may include AT team newsletters, special event or content production to share within the wider organization. The main goal is to help foster a collaborative, and engaged community of CHAI leaders.
In addition, the candidate will support media relations needs for the Communications team, including news monitoring and strengthening relationships with international, regional, and national media, and other partners.
CHAI has 20 years of experience in addressing global health challenges. This is an exciting moment to join the organization as we build off this experience to advance our impact agenda.

There is a preference for this position to be based in a CHAI program country in Africa, pending work authorization and Country Director approval. This is a fixed term position until December 31 2023 with the possibility for extension.
Responsibilities
Own and execute external and internal communications strategy to support goals of Assistive Technology program
Develop and maintain a comprehensive and easy to access suite of AT communication resources and best practice guidance for using and developing content
Support CHAI's communications team to carry out wider communications strategy, including managing special projects for various teams at CHAI
Conduct strategic media outreach, including defining audiences, developing pitches, and building or updating media lists
Plan and execute strategic outreach to new and existing partners and donors
Write and edit materials including blog posts, reports, press releases, decks, social media posts, and more
Assist with internal communications and knowledge sharing
Qualifications
7+ years of experience in same or related field
Bachelor's degree in journalism, marketing, or communications preferred
Media relations expertise
Professional experience in countries where CHAI operates
Strong writing and storytelling skills
#jobreference3 #region1 #region3 #region4