Technical Lead, Public Health Surveillance
New Delhi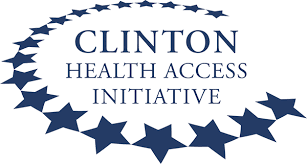 Organization: CHAI - Clinton Health Access Initiative
Location: New Delhi
Grade: Senior level - Managerial Level - Open for both International and National Professionals
Occupational Groups:

Public Health and Health Service
Security and Safety
Managerial positions

Closing Date:
Technical Lead, Public Health Surveillance
Program (Division)

Country Programs - India
Overview
The Clinton Health Access Initiative, Inc. (CHAI) is a global health organization committed to saving lives and reducing the burden of disease in low-and middle-income countries, while strengthening the capabilities of governments and the private sector in those countries to create and sustain high-quality health systems that can succeed without our assistance. For more information, please visit: http://www.clintonhealthaccess.org 
CHAI is an Equal Opportunity Employer, and is committed to providing an environment of fairness, and mutual respect where all applicants have access to equal employment opportunities. CHAI values diversity and inclusion, and recognizes that our mission is best advanced by the leadership and contributions of people with diverse experience, backgrounds, and culture.
CHAI, in partnership with its India affiliate William J Clinton Foundation (WJCF), works in close partnership with and under the guidance of the Ministry of Health and Family Welfare (MoHFW) at the Central and States' levels on an array of high priority initiatives aimed at improving health outcomes. Currently, CHAI supports government partners across projects to expand access to quality care and treatment for HIV/AIDS, Hepatitis, tuberculosis, COVID-19, common cancers, sexual and reproductive health, immunization and essential medicines.
Talent is the fundamental driver of WJCF's success in helping save lives and reduce the burden of disease. WJCF's organizational values reflect its relentless endeavour of hiring, nurturing, empowering, and celebrating diverse and high calibre individuals who come together to work as cohesive teams. WJCF places a high premium on providing its staff with an enabling environment that encourages entrepreneurship, humility, respect, equal share of voice and fosters high impact innovation to address some of the most challenging healthcare issues. 
Project Background
The world had not experienced a pandemic at the scale or pace of the current COVID-19 pandemic; the virus has ferociously attacked high- and low-income countries alike, but in so doing, has exposed the lack of a robust Public Health Surveillance (PHS) System in India. Despite proactive mitigation and stringent suppression strategy, the country requires long-term solutions to identify and mitigate such pandemics in the future. Strengthening surveillance systems in light of COVID-19 pandemic has been identified as the need of the hour by national policy makers and international bodies.
Programme Overview
WJCF is providing support at central and state level on various aspects of PHS including strengthening of data systems, usage of data for decision making, improving response mechanisms and linkages to diagnostics. WJCF has undertaken projects in preparing and implementing a multi-year strategic plan for disease surveillance and scoping studies of AMR.
Position Summary:
WJCF seeks a highly motivated, entrepreneurial individual with outstanding strategic thinking, problem-solving ability, and communication skills to lead WJCF's public health surveillance work stream. The Technical Lead must be able to function independently, have established relationships with key stakeholders, act as a thought partner, provide guidance to the team, be flexible and have a strong commitment to excellence. We place great value on relevant personal qualities: resourcefulness, teamwork, interpersonal skills, responsibility, tenacity, energy, and work ethic.
Responsibilities
Develop deep relationships based on trust and expertise with key stakeholders from government, donors and partners
Be a thought partner to government agencies at the central and state levels and support in development of programme priorities
Identify areas of opportunities for WJCF to contribute towards strengthening PHS
Engage key donors to disseminate WJCF's work, shape donor priorities and identify funding opportunities
Identify partners and create opportunities to engage and collaborate on strengthening of PHS and diagnostics
Navigate complex stakeholder landscape to establish WJCF as a partner of choice at central and state level
Manage quality of project deliverables through reviews and providing timely guidance to team members
Prepare and review technical documents, SOPs, manuals etc.
Coordinate with other WJCF teams on cross-cutting areas and identify opportunities to collaborate
Shape WJCFs point of view on PHS in general and areas of One Health and AMR in particular; develop a roadmap to scale-up project activities
Lead development of project proposals and pilot plans
Track project progress regularly and feed into the various reports for the purpose of internal consumption as well as government departments
Qualifications
Master's degree in relevant field such as Public Health, medicine or management
At least seven to ten years of relevant working experience, as a technical lead, public health specialist, or program management role
Experience working and communicating with government officials and/or multilateral organizations
Exceptional communication skills with people of varied professional and cultural backgrounds
Demonstrated problem solving skills
Ability to work well both independently and as part of a multidisciplinary team
Willing to undertakes extensively travel to states of operations within the country
#jobreference3 #region2