VAC-9097 Procurement Officer (National)
Mogadishu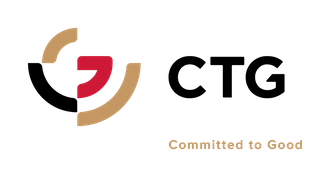 Organization: CTG - Committed To Good
Location: Mogadishu
Grade: Level not specified - Level not specified
Occupational Groups:

Procurement
Children's rights (health and protection)

Closing Date:

Closed
Job description

CTG overview

CTG staff and support humanitarian projects in fragile and conflict-affected countries around the world, providing a rapid and cost-effective service for development and humanitarian missions. With past performance in 17 countries – from the Middle East, Africa, Europe, and Asia, we have placed more than 20,000 staff all over the world since operations began in 2006.

CTG recruits, deploys and manages the right people with the right skills to implement humanitarian and development projects, from cleaners to obstetricians, and mechanics to infection specialists, we're skilled in emergency response to crises such as the Ebola outbreak in West Africa. Key to successful project delivery is the ability to mobilise at speed; CTG can source and deploy anyone, anywhere, in less than 2 weeks and have done so in 48 hours on a number of occasions.

Through our efficient and agile HR, logistical and operational services, CTG saves multilateral organisations time and money. We handle all our clients' HR related issues, so they are free to focus on their core services.

Visit www.ctg.org to find out more

Overview of position

In late 2019, parts of Somalia experienced some of the worst flooding in the country's recent history resulting in several deaths & significant damage to infrastructure, crops, property & livestock. Further to this flood event, a joint assessment was undertaken by the World Bank (WB) & the Federal Government of Somalia (FGS) to assess the losses & damage caused by the floods & to develop a strategy for immediate recovery & longer term resilience building. As a result, the Somalia Crisis Recovery Project (SCRP) was formulated & financed by the WB to the Federal Ministry of Finance (MOF). The project is aimed at supporting the recovery of livelihoods & infrastructure in flood & drought affected areas & strengthening the capacity for disaster preparedness nationwide. The SCRP is implemented by the Project Implementation Unit (PIU) established within the MOF with our client, providing technical assistance for the project activities implementation.

Role objectives

The Procurement Officer embedded within the PIU team & reporting to the UNOPS Senior Project Manager will support the procurement tasks being undertaken by the Procurement Specialist of the PIU. S / he will assist the PIU Procurement Specialist in the procurement planning & operational activities as outlined below:

Facilitate & provide input to the preparation of the SCRP annual procurement plan together with the corresponding work plans & schedules.

Participate in market surveys & supplier assessments for the procurement of goods, services and works for SCRP activities implementation.

Assist the PIU Procurement Specialist in the execution of procurement tasks such as drafting of bid documents / request for quotations, bid evaluation process, correspondences & contract documents, etc.

Support to implement SCRP procurement activities in compliance with the established procurement procedures & guidelines.

Advice & ensure the procurement documents are properly labelled with a unique identifier & securely maintained at the PIU designated electronic folders (or hard copy filing storages) in an orderly manner.

Update & maintain the supplier database, contract register & the supplier evaluation records.

Update & maintain the procurement tracking sheet showing up to date status of procurements & disseminate on a regular basis to PIU management to assist the management decisions.

Develop & maintain a matrix for tracking call off orders made against framework agreement for SCRP operations showing the value & description of goods / services.

Maintain lessons learned records & support capacity building of the team by sharing procurement related knowledge & best practices.

Perform other procurement related duties as requested by the UNOPS Senior Project Manager.

Project reporting

This role reports to the UNOPS Senior Project Manager.

Key competencies

Experience:

Experience in working with a range of stakeholders in developing countries is desirable.

Experience in the use of computer skills in Microsoft (MS) Office tools & Google Suite (G-Suite) products is required.

Excellent command of Somali & English language (oral & written) is required.

Ability to plan, organise, manage & implement work assignments, juggle competing demands & work under pressure of frequent & tight deadlines.

Demonstrated ability to apply good judgement & decision making skills.

Team management

This role has no team management responsibility.

Further information

Qualified female candidates are encouraged to apply for this role.

Disclaimer: At no stage of the recruitment process will CTG ask candidates for a fee. This includes during the application stage, interview, assessment and training.
This vacancy is now closed.
However, we have found similar vacancies for you: