Contracts Coordinator
Boston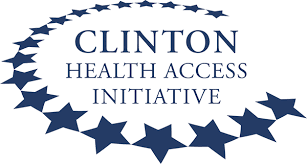 Organization: CHAI - Clinton Health Access Initiative
Location: Boston
Grade: Junior level - Entry Level - Open for both International and National Professionals
Occupational Groups:

Legal - Broad
Procurement
External Relations, Partnerships and Resource mobilization
Managerial positions

Closing Date:
Program (Division)

Finance - Contracts

Additional Location Description

Preference for program country, pending leadership approval.
Overview
The Clinton Health Access Initiative, Inc. (CHAI) is a global health organization committed to saving lives and reducing the burden of disease in low-and middle-income countries, while strengthening the capabilities of governments and the private sector in those countries to create and sustain high-quality health systems that can succeed without our assistance. For more information, please visit: http://www.clintonhealthaccess.org
CHAI is an Equal Opportunity Employer, and is committed to providing an environment of fairness, and mutual respect where all applicants have access to equal employment opportunities. CHAI values diversity and inclusion, and recognizes that our mission is best advanced by the leadership and contributions of people with diverse experience, backgrounds, and culture.
The Contracts department is part of the CHAI global Finance team. CHAI's Finance team is based out of the CHAI Boston office and provides operational support to programmatic teams working across Africa, Asia and North America.
The Contracts Coordinator provides administrative, legal, and compliance-related support to the Contracts department in its partnership with CHAI teams. The Coordinator's daily tasks in supporting the Contracts department include processing documents in electronic and hard copy, regularly updating the department's Microsoft Access database and the Finance team's finance system, supporting department compliance projects and other miscellaneous tasks. The Coordinator will interpret and interact with the many different documents (including contracts, grant agreements, MOUs, leases, and others) which are foundational to the daily operations of running an international non-profit organization.
Responsibilities
Document Processing (70%)
Process and track all CHAI agreements in the department's electronic files and via the Contracts department's Access database and Finance system
Support the signature process for agreements signed by CHAI leadership and assist in ensuring original documents are filed and shipped to CHAI partners and teams, as needed
Maintain department's filing systems
Respond to ad-hoc information and documentation requests
Support the department's annual audit of all organizational contracts in support of global Accounting audit
Technology and Compliance Projects (20%)
Maintain organization's terror watchlist software and support relationship with the vendor
Conduct trainings for CHAI employees tasked with conducting terror checks and create relevant training materials
Support department's roll out of electronic signing platform for contracts
Team Coordination (5%)
Coordinate, with direction from Finance Director, the maintenance of department expenditures, related invoicing and interactions with CHAI Finance
Maintain agenda for all departmental meetings
Other (5%)
Conduct ad-hoc projects including the generation of reports for program teams and other Boston-based operations departments
Qualifications
Bachelor's degree preferred
Minimum of one year relevant professional experience
Impeccable command of English grammar and usage, in both written and oral communications
Demonstrated mastery of Microsoft Office, with emphasis on Microsoft Word, Excel, and Outlook. Prior experience with Microsoft Access and/or financial systems preferred
Experience and comfort with financial calculations and budgets preferred
Exhibits strong independent judgement
Highly organized, focused, and detail-oriented
Highly motivated and capable of working independently as well as within a team setting
Ability to take direction from different individuals within a team
Ability to work under tight deadlines with shifting priorities in a challenging, international organization
Sensitive to working with confidential individual and/or organizational information
Confidence coordinating and supporting tasks and small projects
Demonstrated sensitivity to working with individuals from different cultures and mores
#jobreference1 #region1