Country Support Manager, HIV Prevention
Harare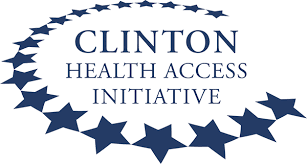 Organization: CHAI - Clinton Health Access Initiative
Location: Harare
Grade: Senior level - Managerial Level - Open for both International and National Professionals
Occupational Groups:

Operations and Administrations
HIV and AIDS
Managerial positions

Closing Date:
Country Support Manager, HIV Prevention
Program (Division)

Infectious Disease - Global HIV Access Program

Additional Location Description

There is flexibility in the base location for this role, pending leadership approval, with preference for a base location in a CHAI program country in Southern Africa.
Overview
The Clinton Health Access Initiative, Inc. (CHAI) is a global health organization committed to our mission of saving lives and reducing the burden of disease in low-and middle-income countries. We work at the invitation of governments to support them and the private sector to create and sustain high-quality health systems. 

CHAI was founded in 2002 in response to the HIV/AIDS epidemic with the goal of dramatically reducing the price of life-saving drugs and increasing access to these medicines in the countries with the highest burden of the disease. Over the following two decades, CHAI has expanded its focus. Today, along with HIV, we work in conjunction with our partners to prevent and treat infectious diseases such as COVID-19, malaria, tuberculosis, and hepatitis. Our work has also expanded into cancer, diabetes, hypertension, and other non-communicable diseases, and we work to accelerate the rollout of lifesaving vaccines, reduce maternal and child mortality, combat chronic malnutrition, and increase access to assistive technology. We are investing in horizontal approaches to strengthen health systems through programs in human resources for health, digital health, and health financing. With each new and innovative program, our strategy is grounded in maximizing sustainable impact at scale, ensuring that governments lead the solutions, that programs are designed to scale nationally, and learnings are shared globally.  

At CHAI, our people are our greatest asset, and none of this work would be possible without their talent, time, dedication and passion for our mission and values. We are a highly diverse team of enthusiastic individuals across 40 countries with a broad range of skillsets and life experiences. CHAI is deeply grounded in the countries we work in, with majority of our staff based in program countries. Learn more about our exciting work: http://www.clintonhealthaccess.org
Overview of role and team

Although there has been a remarkable decline in new HIV infections over the last two decades, evidence show that there has been a stagnation in the reduction of new cases globally since 2019. Despite the existence and implementation of multiple effective prevention interventions, there has likewise been an increase in new HIV infections among certain geographies and populations. Scaling up access to safe, effective prevention options that meet the needs of those at high risk of HIV is essential to eliminating new HIV infection and reaching epidemic control. However, various barriers – individual and systemic –persist, limiting the impact of proven HIV prevention interventions, especially in sub-Saharan Africa (SSA).

CHAI's HIV Access Program is looking for a Country Support Manager, HIV Prevention. The Country Support Manager (CSM) will work closely with the CHAI global and country teams to execute CHAI's HIV prevention strategy and activities in Zambia and Zimbabwe. The CSM will provide technical and strategic guidance to CHAI HIV prevention country teams to support the transition to more coordinated, locally owned, and sustainable HIV prevention responses. The CSM will support the development of country workplans, milestones, tools, and processes to enable country advancement towards sustainability and will lead key aspects donor and partner engagement while serving as an internal CHAI resource on sustainability.

CHAI is seeking a highly motivated individual with relevant qualifications and demonstrated experience and skills for this role. The successful candidate will have strong project management skills, exceptional analytical ability, and experience cultivating relationships in a multi-cultural and virtual environment. The CSM reports to the Senior Program Manager, HIV Prevention.
Responsibilities
Provide technical assistance and support strategic decision-making on HIV prevention integration and sustainability approaches by focal country teams based on grant objectives and CHAI's HIV prevention strategy.
Technical assistance
Structure, develop, and review quantitative and qualitative analyses that inform and address key strategic and programmatic issues for national HIV prevention programs e.g., impact of global guidance on country sustainability plans, integration of local HIV prevention programs, tracking progress towards VMMC sustainability goals
Participate in and contribute to in-country process and activity reviews and share strategic and actionable feedback
Identify and lead the adaptation of country-specific tools/processes into shareable unbranded templates and guides with input from country and global teams
Program and donor management
Monitor country progress against program deliverables through regular joint reviews/calls on program strategy with country teams and program managers
Timeously identify risks to the execution of country level workplans and objectives, propose risk mitigation strategies/solutions, and support their execution
Ensure country team grant deliverables are completed timeously and are of high quality, including for routine donor engagements
Initiate and support the development and review of country team annual workplans, including transition and organizational development milestones
Support the HIV Prevention Director and Senior Manager in fostering a collaborative, supportive, and engaging team environment
Team and stakeholder engagement
Establish and maintain relationships with country teams and program managers and manage the relationship between the global and country teams
Act as the global team focal person for program countries and provide updates on country activities during scheduled internal, donor, and partner engagements.
Meet routinely with country program leads to review, plan, and identify areas for global support
Establish and cultivate key external stakeholder relationships, including with the donor
Coordinate with other internal teams to identify, cultivate, and leverage synergies in strategy and workstreams
Knowledge sharing
Maintain up to date expertise across the HIV prevention space including latest trends, research developments and support identification, translation, and utilization of relevant global and regional updates for country teams
Identify topics and lessons on HIV prevention program transition, integration, and sustainability for dissemination and collaborate with the Learning and Communications Associate to structure and review dissemination materials for regional and global audiences
Support country teams to document ongoing technical assistance work to inform development of learning materials by the Learning and Communications Associate
Present analyses, cross-country insights, and program lessons to external audiences
Other responsibilities as needed
Qualifications
Bachelor's degree
Minimum five years of relevant work experience (e.g., technical assistance, management consulting, data analysis, project management)
Willingness to travel ~50%
Ability to manage projects independently, set realistic priorities, and plan for the successful implementation of activities
Demonstrated experience structuring and building quantitative and qualitative analyses, and communicating results to a variety of audiences
High level of proficiency in Microsoft Office, particularly Excel, PowerPoint, and Word
Exceptional diplomatic and interpersonal skills, and ability to build strong professional relationships with a range of stakeholders in a multi-cultural and virtual environment
Advantages
CHAI country program or global team experience
Master's degree in Public Health (MPH), Business Administration (MBA), or other graduate degree
Knowledge and experience in HIV or global health
Previous experience working in Sub-Saharan Africa
#jobreference3 #region3