Associate, Global SRH
Addis Ababa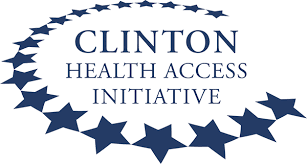 Organization: CHAI - Clinton Health Access Initiative
Location: Addis Ababa
Grade: Mid level - Associate Level - Open for both International and National Professionals
Occupational Groups:

Sexual and reproductive health

Closing Date:
Program (Division)

Women and Children's Health - Global SRH

Additional Location Description

Base location is flexible within a CHAI SRH program in Africa, pending Country Director approval.
Overview
The Clinton Health Access Initiative, Inc. (CHAI) is a global health organization committed to our mission of saving lives and reducing the burden of disease in low-and middle-income countries. We work at the invitation of governments to support them and the private sector to create and sustain high-quality health systems.

CHAI was founded in 2002 in response to the HIV/AIDS epidemic with the goal of dramatically reducing the price of life-saving drugs and increasing access to these medicines in the countries with the highest burden of the disease. Over the following two decades, CHAI has expanded its focus. Today, along with HIV, we work in conjunction with our partners to prevent and treat infectious diseases such as COVID-19, malaria, tuberculosis, and hepatitis. Our work has also expanded into cancer, diabetes, hypertension, and other non-communicable diseases, and we work to accelerate the rollout of lifesaving vaccines, reduce maternal and child mortality, combat chronic malnutrition, and increase access to assistive technology. We are investing in horizontal approaches to strengthen health systems through programs in human resources for health, digital health, and health financing. With each new and innovative program, our strategy is grounded in maximizing sustainable impact at scale, ensuring that governments lead the solutions, that programs are designed to scale nationally, and learnings are shared globally.
At CHAI, our people are our greatest asset, and none of this work would be possible without their talent, time, dedication and passion for our mission and values. We are a highly diverse team of enthusiastic individuals across 40 countries with a broad range of skillsets and life experiences. CHAI is deeply grounded in the countries we work in, with majority of our staff based in program countries. Learn more about our exciting work: http://www.clintonhealthaccess.org
CHAI is an Equal Opportunity Employer, and is committed to providing an environment of fairness, and mutual respect where all applicants have access to equal employment opportunities. CHAI values diversity and inclusion, and recognizes that our mission is best advanced by the leadership and contributions of people with diverse experience, backgrounds, and culture.
Program Overview
CHAI's Sexual and Reproductive Health team works to reduce unintended pregnancies and related impact of maternal mortality and morbidity by increasing access to essential reproductive health commodities and services. As part of this work, CHAI works in close collaboration with the government of Ethiopia around various key work streams. They include defining solutions to improve the sustainability of sexual and reproductive health (SRH) services including through providing technical assistance to the national exempt service financing and reimbursement exercise, and efforts to strengthen resource management for SRH commodity procurement including design, planning, funding allocation and monitoring processes for a commodity co-funding agreement. CHAI also provides technical assistance to the government of Ethiopia to implement recommendations to strengthen SRH supply chain management at national and regional levels and to expand availability of SRH commodities through community pharmacies.
In addition, CHAI is supporting the introduction of several reproductive health products to LMIC markets, including hormonal IUD, medical abortion (MA) commodities, and subcutaneous injectable contraceptives (DMPA-SC). CHAI is also supporting the design and implementation of government-led product introduction and SRH market stewardship mechanisms across multiple countries in Africa, providing needed direction, leadership and coherence to donor-funded activities implemented by the broader SRH partner community.
The Associate will provide technical and programmatic support to program country teams in Africa (Ethiopia, plus additional program country teams as needed) to support execution of technical assistance to ministries of health. To support this work, CHAI's Global SRH Team is seeking a highly motivated individual with prior experience supporting design and implementation of health financing reforms and strategies. In addition to having specific technical experience or skills relevant to health financing, the candidate should demonstrate willingness and ability to provide technical, programmatic and strategic support across all global SRH workstreams including enhancing SRH commodity security and supply chains; new SRH product introductions;  and scale up of quality SRH services through the public and private sectors, including contraceptive services and safe abortion services (within national legal frameworks).
The Associate will report to the Global SRH Senior Program Manager. Base location is flexible within a CHAI SRH program in Africa, pending Country Director approval. Expected travel is 50%.
Responsibilities
Strategic and Technical Support to Country Programs:
Provide day-to-day thought partnership, technical support, and bandwidth across country programs, including but not limited to areas of health financing, commodity forecasting, supply chain strengthening, health care worker training and mentorship, other elements of clinical service delivery, and product introduction
Provide technical and strategic assistance to SRH health financing reform efforts in Ethiopia
Provide technical support to the design, planning, monitoring and evaluation of SRH commodity financing agreements in Ethiopia
Provide technical assistance to implement recommendations to strengthen SRH supply chain management in Ethiopia and across other countries as relevant
Support the development of strategy and approaches to expand availability of SRH commodities through private sector service delivery and distribution channels in Ethiopia and across other countries as relevant
Work closely with country teams to improve quantification and forecasting efforts, monitor SRH commodity stock levels, and work with in-country partners, global procurers and donors to address identified risks of stock imbalances
Conduct cost and impact modeling of various program approaches to inform decision-making
Design and develop high quality deliverables to support the scale-up of country programs, including presentations, concept notes, tools, and models
Utilize and analyze programmatic data to support the monitoring of country-level program progress against milestones, and work with program management to identify and mitigate risks to achieving program and grant goals
Cross-country Coordination, Knowledge Management and Capacity Building:
Share country updates within broader global team to inform global priorities and keep team members up to date on ongoing areas for support
Document and disseminate relevant global best practice and key CHAI program learnings across country teams
Inform program activities based on global evidence base, insightful analytical perspective, and lessons learned from CHAI and other partners
Participate in the broader efforts of the Global SRH team to serve as a resource and support to country teams across a wide range of subject areas by leading and/or supporting one or more "knowledge areas" within the team. This responsibility includes staying up to date on relevant literature, participating in relevant webinars or global fora, producing briefs or other knowledge products for sharing with the Global SRH team or country teams, and maintaining a Box folder or relevant resources
Act as a key resource and support intra-team and inter-team capacity building in the area of SRH health financing in particular
General:
Work collaboratively with Global SRH Team, Global MNH Team, Global Markets Team, Analytics and Implementation Research team, Global Health Financing Team, other relevant CHAI global teams, and CHAI country teams to achieve project goals
Provide support on cross-country / global workstreams including internal and external reporting
Frequent travel to CHAI program countries
Qualifications
Bachelor's degree with a minimum of 4 years of relevant experience in a demanding and fast-paced environment.
Commitment to upholding values of Diversity, Equity, and Inclusion (DEI)
Prior experience supporting design and implementation of new or improved health financing reforms and strategies. This may include demonstrable experience in the following areas:


Implementation of resource mapping and expenditure tracking, which aims to improve visibility around government and donor funding and strengthen resource mobilization and alignment efforts
Solution design to improve the financial sustainability of national health services through new resource allocations and by improving cost efficiencies
Designing and conducting cost and impact analyses and other quantitative analyses that assess opportunities to improve the efficiency, effectiveness, and sustainability of health financing

Excellent written and oral English skills
Excellent Microsoft Excel skills and high level of proficiency in PowerPoint and Word
Work experience in a results-oriented environment
Strong analytical, problem-solving, and quantitative skills, and ability to use data to inform plans and strategy
Willingness to work with a geographically dispersed team across multiple time zones
Demonstrable emotional intelligence
Exceptional diplomatic and interpersonal skills, and an ability to manage challenging multi-cultural, multi-stakeholder situations to achieve intended results
Demonstrated capacity to synthesize evidence into an effective presentations and actionable recommendations for broad range of audiences
Exceptional attention to detail
Ability to handle multiple tasks simultaneously, set priorities, and work well under pressure
Self-motivated and comfort working independently with little oversight
Experience working in LMICs
Ability to travel extensively (up to 50%) to focus countries and other locations as needed for work
Prior experience in sexual and reproductive health a plus
Management consulting experience a plus
#jobreference2 #region3