VAC-9599 Community Mobilizer for the Monitoring and Support to the Local Peacebuilding and Resilience in the South of Libya Programme - Ubari, Brack Al Shati and Murzuq
Murzuq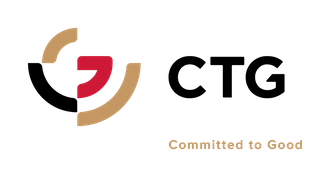 Organization: CTG - Committed To Good
Location: Murzuq
Grade: Level not specified - Level not specified
Occupational Groups:

Social Affairs
Environment
Conflict prevention
Monitoring and Evaluation
Disaster Management (Preparedness, Resilience, Response and Recovery)
Children's rights (health and protection)
Civil Society and Local governance
Project and Programme Management
Peace and Development

Closing Date:

Closed
Job description

CTG overview

CTG staff and support humanitarian projects in fragile and conflict-affected countries around the world, providing a rapid and cost-effective service for development and humanitarian missions. With past performance in 17 countries – from the Middle East, Africa, Europe, and Asia, we have placed more than 20,000 staff all over the world since operations began in 2006.

CTG recruits, deploys and manages the right people with the right skills to implement humanitarian and development projects, from cleaners to obstetricians, and mechanics to infection specialists, we're skilled in emergency response to crises such as the Ebola outbreak in West Africa. Key to successful project delivery is the ability to mobilise at speed; CTG can source and deploy anyone, anywhere, in less than 2 weeks and have done so in 48 hours on a number of occasions.

Through our efficient and agile HR, logistical and operational services, CTG saves multilateral organisations time and money. We handle all our clients' HR related issues, so they are free to focus on their core services.

Visit www.ctg.org to find out more

Overview of position

Since 2011, Libya has witnessed violent conflict and political instability. The people living in Libya suffer the collapse of public services, especially education and health, higher prices through cuts to food and fuel subsidies, conflict-related loss of shelter and livelihoods and major setbacks in ensuring the safety of citizens and the rule of law. Furthermore, approximately 1 million people, including internally displaced persons (IDPs), returnees, vulnerable non-displaced Libyans, migrants, refugees and asylum seekers, are in urgent need of humanitarian assistance, access to services and jobs. Many IDPs and returnees also face tensions with resident communities given the conflict history and this represents an additional burden for already-stretched local conflict management platforms. In such context, local-level actors, including municipalities, find themselves at the frontline trying to respond to urgent needs of the local population.

In partnership with national and local government institutions in Libya, Our Client  has designed a new Country Programme Document (CPD) for 2023–2025, which proposes as one of its three major objectives to invest in local peacebuilding and resilience, marking a transition from immediate stabilization towards longer-term development and peacebuilding. In this regard, Our Client  is supporting peace and resilience in targeted clusters across Libya by strengthening the capacity of local institutions and communities to manage conflict tensions, complementing its focus on enhancing accountable, effective, and gender sensitive governance, and promoting sustainable green growth and greater resilience to climate change. 

 

Under the Local Peacebuilding and Resilience in the South of Libya Programme, Our Client  is focusing geographically on South Libya to address the challenges facing this region. Specially, the programme seeks to restore trust between citizens and institutions, as well as among citizens, by supporting local institutions to deliver critical services and promote local economic recovery in selected municipalities in the South of Libya, especially women and youth. The programme will enhance opportunities for local authorities, civil society actors, and private sector to contribute meaningfully to local peacebuilding and development processes.  

Role objectives

Under the direct supervision of the Regional Project Coordinator (South Libya), in close coordination with the Output Leaders (Social Cohesion and Livelihood) and overall oversight by the Programme Manager, the Community Mobilizer would: 

-       Provide implementation support on the 2023 Annual Work Plan (AWP), including activities such as organizing workshops, meetings and other stakeholders' engagements with consultants, contractors, service providers, CSOs, Municipal Government, Ministry of Local Government, Beneficiaries (including IDPs, Returnees, Refugees, Migrants, Women and Youth). 

-       Attend project activities, including trainings, focus groups consultations and other meetings, on behalf of the Local Peacebuilding and Resilience in the South of Libya Programme. 

-       Convey any clarifications/questions/queries shared by consultants, contractors, service providers, CSOs, Municipal Governments, Ministry of Local Government and Project Beneficiaries to UNDP team regarding the implementation, payment release, reporting and monitoring requirements, and contractual terms and conditions. 

-       Conduct monitoring visits and provide updates and reports on implementation progress of the 2023 Annual Work Plan, including collection of disaggregated data (gender, age, returnees, refugees, migrants, IDPs) to measure achievements of indicators.  

-       Report proactively on any challenges that might hinder the implementation of the planned activities. 

-       Participate in coordination meetings with UNDP and provide inputs and lessons learned. 

-       Provide updates, including photographs to UNDP Communications team for visibility and awareness on project implementation. 

-       Undertake any other related tasks, as requested by the Regional Project Coordiantor (South Libya). 

 

Project reporting

Regional Project Coordinator (South Libya

Key competencies

Competencies 

Core Values/Guiding Principles 

§  Integrity: Demonstrating consistency in upholding and promoting the values of United Nations in actions and decisions, in line with the UN Code of Conduct; 

§  Cultural Sensitivity/Valuing diversity: Demonstrating an appreciation of the multicultural nature of the organization and the diversity of its staff. Demonstrating an international outlook, appreciating differences in values and learning from cultural diversity. 

 

Core Competencies 

§  Ability to think conceptually and flexibly, capacity to adapt, innovate, and propose multiple options.

§  A team player with good interpersonal skills.

§  Ability to practice courtesy and diplomacy with high rank officials.

§  Time management skills.

§  Enjoy sensitivity for research and academic integrity.

§  Ability to work well under pressure and stressful environment

§  Promoting ethics and integrity, creating organizational precedents

§  Building support and political acumen 

§  Creating and promoting enabling environment for open communication

§  Sharing knowledge across the organization and building a culture of knowledge sharing and learning 

§  Fair and transparent decision making; calculated risk-taking

 




Team management

.

Further information

§  Proven experience in a similar setting and capacity (copy of brief report to prove experience)

§  Proven ability to work with multi-disciplinary teams and liaison with authorities;

§  Proven ability to gather, analyze and evaluate data (copy of M&E and/or site visits reports to prove previous experience)

§  Usage of computers and office software packages (MS Word, Excel, etc) and advance knowledge of spreadsheet and database packages, experience in handling web-based management systems. 

§  Fluency in English and Arabic required.

Disclaimer: At no stage of the recruitment process will CTG ask candidates for a fee. This includes during the application stage, interview, assessment and training.
This vacancy is now closed.
However, we have found similar vacancies for you: